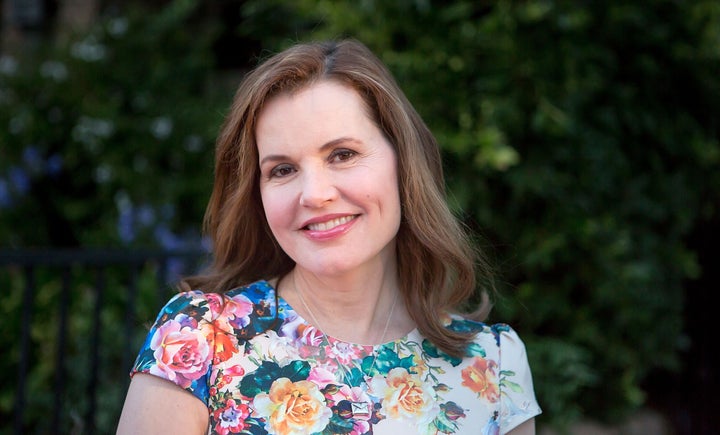 Geena Davis is speaking out against the inequality women face in Hollywood. 
In an interview with The Guardian, the actress talks about her experience in the industry. Back in the late '80s and early '90s, Davis got to play some pretty iconic characters, but while she thought her roles could help inspire change, they didn't. 
"Having been in some roles that really resonated with women, I became hyper-aware of how women are represented in Hollywood," she said, adding, "After 'Thelma & Louise,' which was pretty noticed and potent and significant, [people were saying] 'This changes everything! There's going to be so many female buddy movies!' and nothing changed." 
Davis, 59, goes on to say that after the success of her next film, "A League of Their Own," there was plenty of talk about how "we're going to see a wave of them [women's sports movies] because this was so successful." 
"That's balls," Davis said. "It took 10 years until 'Bend It Like Beckham' came out. So, there was no trend whatsoever." 
"I was averaging about one movie a year my whole career and that was because I'm fussy. I probably could have done more," she said. "And then in my 40s, I made one movie … And I was positive it wasn't going to happen to me because I got a lot of great parts for women. I was very fortunate to have all that stuff happen and never get typecast, so I was just cruising along thinking: 'Well yeah, it won't happen to me.' It did."
She continued, "It's frustrating and it certainly made me angry at different times … It's tough." 
The actress has long been an advocate for equal rights in the film industry. In 2006, she founded The Geena Davis Institute on Gender in Media, which works "to engage, educate, and influence the need to dramatically improve, gender balance, reduce stereotyping and create diverse female characters in entertainment."
PHOTO GALLERY
Celebrity News & Photos
For a constant stream of entertainment news and discussion, follow HuffPost Entertainment on Viber.