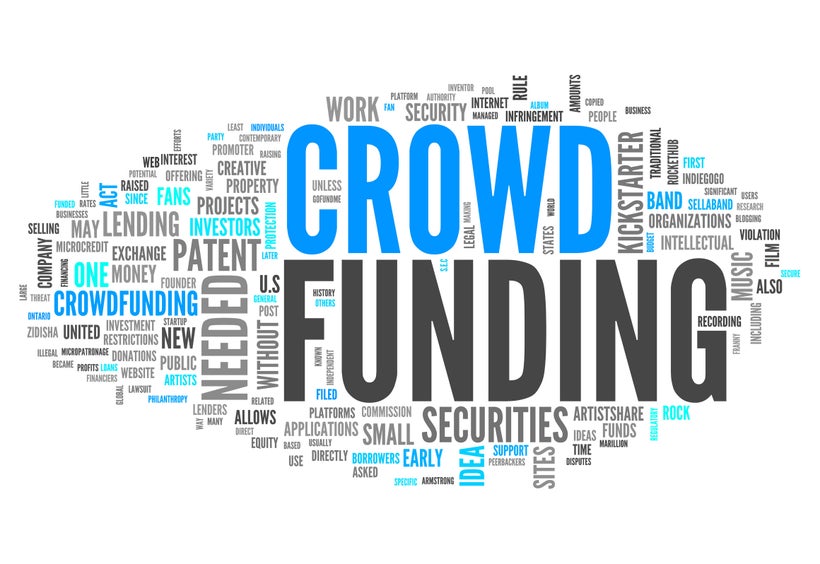 If I were to start a crowd funding campaign today the first thing I would do is start with a good definition of the word crowdfunding.  According to Wikipedia Crowdfunding is the practice of funding a project or venture by raising monetary contributions from a large number of people.
Crowdfunding is a form of crowdsourcing and an alternative method of finance which has gained popularity over the last decade. In 2015, it was estimated that worldwide over US$34 billion was raised this way.
There are a variety donation crowdfunding platforms where individuals can raise capital  for their projects. Crowd funding can be executed through mail-order subscriptions, benefit event, and other methods, but the most common  method  is internet-mediated registries.
The top ten crowdfunding sites are listed on Traffic Rank, and the list is sorted based on independent traffic data found on Alexa an Compete.  Currently, Gofundme, Kickstarter, and Indiegogo rank on the top three list.
The top three books on crowdfunding in 2017 are Step-by-Step: Everything you Need to Raise Money in the Crows by Joseph Hogue, CPA, Crowdstart:  The Ultimate Guide to Powerful & Profitable Crowdfunding Campaign by Ariel Hyatt, and Fundraising Crash Course: Fundraising Ideas & Strategies to Raise Money for Non-Profits & Business by Arnold Taggert.
Crowdfunding begins with a proposed idea, project to be funded, individuals or groups who support the idea, and building a platform with all of the pertinent information to engage individuals or groups to support the ideal.
Crowdfunding can be used to support for-profit entrepreneurial ventures, social sector projects, community projects, medical expenses, etc.
According to these sources cited crowdfunding websites helped companies and individuals worldwide raise US$89 million from members of the public in 2010, $1.47 billion in 2011, and $2.66 billion in 2012 — $1.6 billion of the 2012 amount was raised in North America.[48] In 2012, more than one million individual campaigns were established globally[49] and the industry was projected to grow to US$5.1 billion in 2013.[49] and to reach US$1 trillion in 2025.[50] A May 2014 report, released by the United Kingdom-based The Crowdfunding Centre and titled "The State of the Crowdfunding Nation", presented data showing that during March 2014, more than US $60,000 were raised on an hourly basis via global crowdfunding initiatives. Also during this period, 442 crowdfunding campaigns were launched globally on a daily basis.[21]
You'll also receive an 8-page Crowdfunding Kit that includes:
Crowdfunding Campaign Checklist
Crowdfunding Campaign Organizer
3 Week/Month Pre-Launch Planner
Successful Crowdfunding takes patience, planning, commitment, creativity and a great offer to individuals and groups looking to support your cause, so make sure you take the time to develop a well thought out campaign and plan of action from beginning to end!
This post was published on the now-closed HuffPost Contributor platform. Contributors control their own work and posted freely to our site. If you need to flag this entry as abusive,
send us an email
.