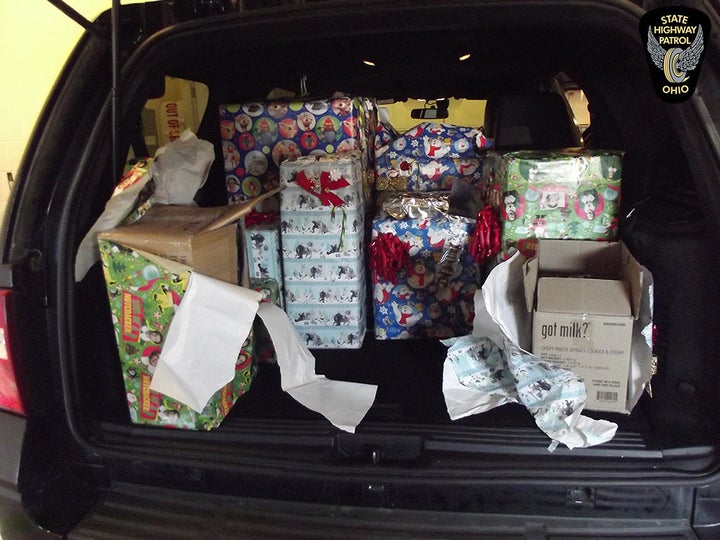 A California man's SUV was stuffed with gift-wrapped packages, but he didn't look like Santa to Ohio state troopers, who tore open the presents and found what they said was $330,000 worth of marijuana.
Daniel Yates, 31, of Eureka, California, was taken to Wood County Jail in Ohio on charges of possession and trafficking in drugs ― second-degree felonies, according to an Ohio Highway Patrol press release. If convicted, he faces a maximum of 16 years in prison and up to a $30,000 fine. Medical marijuana has been legal in Ohio since September.
Yates was stopped in Wood County on Nov. 21 for following a vehicle too closely, police said. During a search of his Ford Expedition, a trooper saw 10 gift-wrapped boxes and what the police press release called "criminal indicators." A drug-sniffing canine was brought to the scene.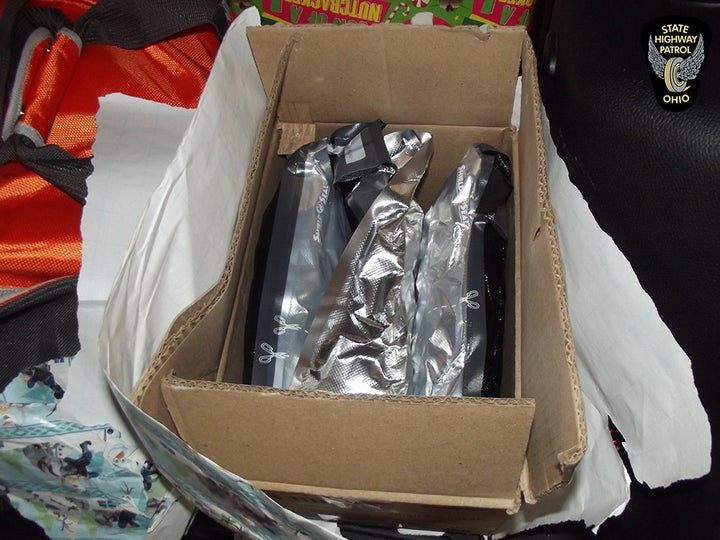 Police said the dog alerted to the presence of drugs. Once the wrapping paper was torn off, the boxes were found to contain 71 pounds of marijuana, 360 THC pills, and a pound of hash wax oil, police said.
BEFORE YOU GO
PHOTO GALLERY
Drugs Hidden In The Darndest Places