But as streaming has become the dominant method for watching shows, even the nominated projects that originated on traditional networks and cable are mostly available to watch online.
You've heard of winners like "Big Little Lies" and "This Is Us," but there were quite a few performances and shows nominated that you might not know about and therefore also wouldn't know where to find them.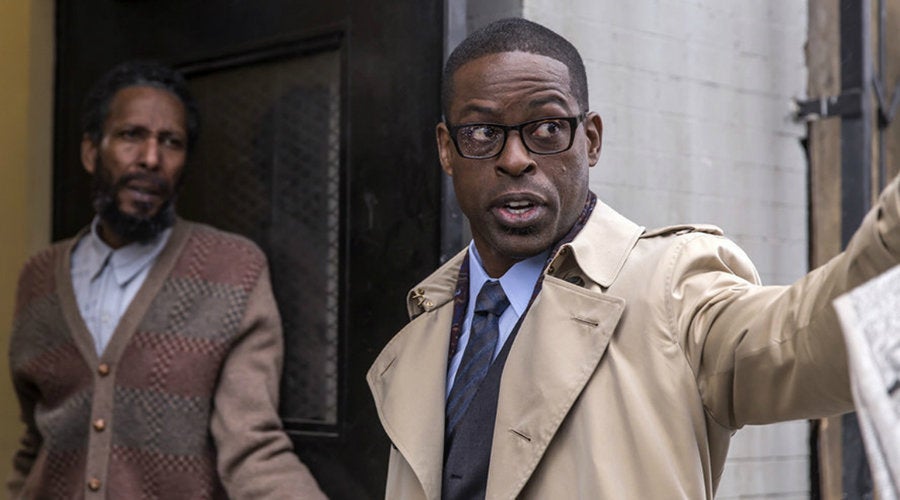 Luckily, you can stream almost every show right now and catch up on what you might have missed.
Below is a roundup of the winners and nominees from the Golden Globes, paired with where you can stream each show.
For shows listed as being from HBO, Showtime or Starz, you can watch those shows on their respective websites with a subscription, or do so as add-ons to Amazon or Hulu packages. 

This is part of Streamline, HuffPost's weekly recommendation service for streaming shows and movies. Every Saturday, Streamline ranks the best shows to watch online, including a specific focus on Netflix.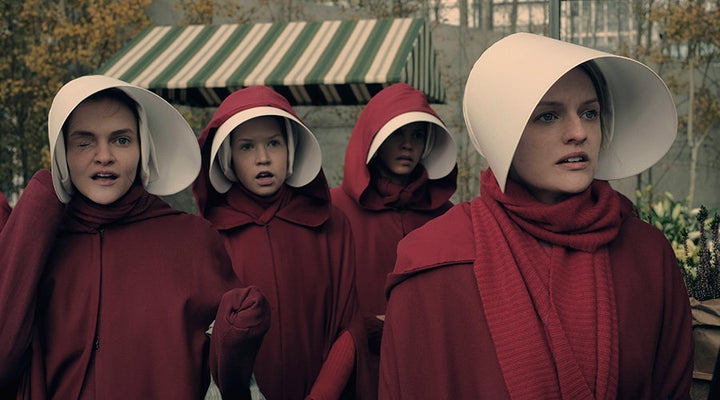 Hulu
"The Handmaid's Tale" -- Hulu

The other nominees:

"The Crown" -- Netflix

"Game of Thrones" -- HBO (HBO GO or Amazon/Hulu add-on)

"Stranger Things" -- Netflix

"This Is Us" -- Hulu
TV Series, Musical or Comedy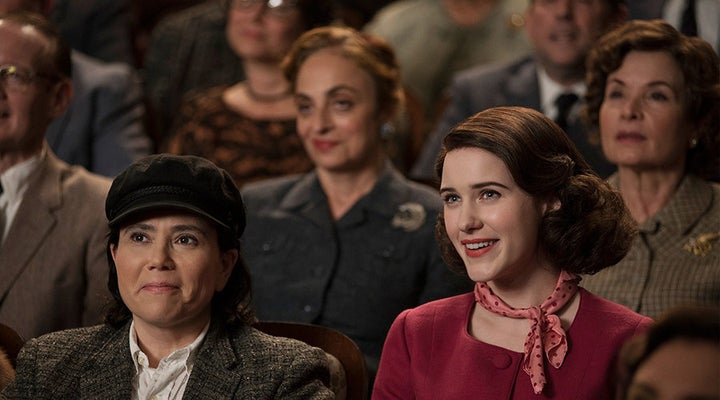 Amazon
"The Marvelous Mrs. Maisel" -- Amazon
The other nominees:
"Will & Grace" -- Hulu
"SMILF" -- Showtime (
Showtime
website or Amazon/Hulu add-on)
"Master of None" -- Netflix
"Black-ish" -- Hulu
TV Limited Series or Motion Picture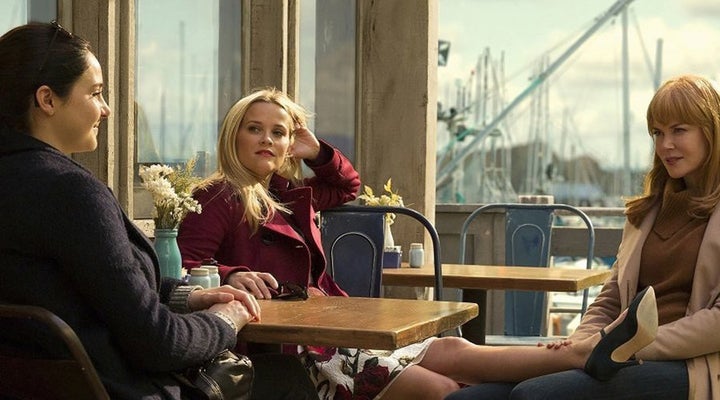 HBO
The other nominees:
"Fargo" -- Not available (past seasons on Hulu)
"Feud: Bette and Joan" -- Not available
"Top of the Lake: China Girl" -- Hulu
"The Sinner" -- A few episodes are on
USA Network
Actress Performance in a TV Series, Drama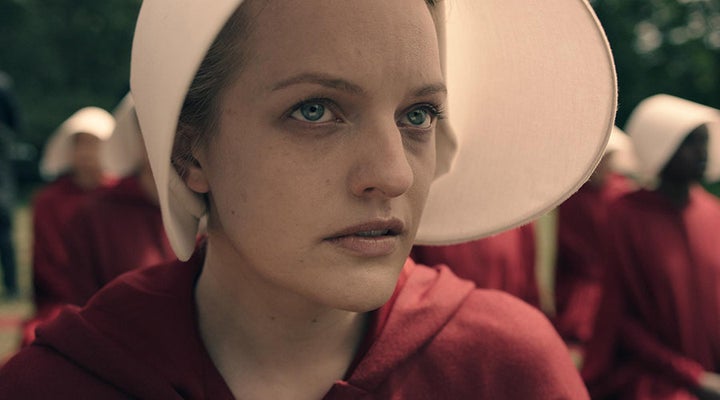 Hulu
Elisabeth Moss, "The Handmaid's Tale" -- Hulu
The other nominees:
Claire Foy, "The Crown" -- Netflix
Katherine Langford, "13 Reasons Why" -- Netflix
Maggie Gyllenhaal, "The Deuce" -- HBO
Caitriona Balfe, "Outlander" -- Starz (
Starz
website or Amazon/Hulu add-on)
Actor Performance in a TV Series, Drama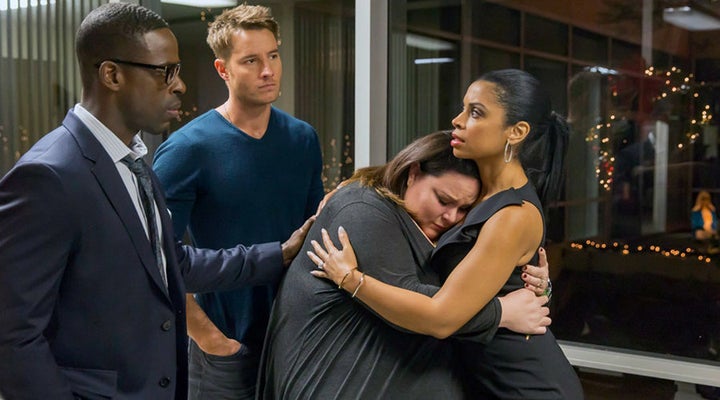 NBC/Hulu
Sterling K. Brown, "This Is Us" -- Hulu

The other nominees:

Freddie Highmore, "The Good Doctor" -- Hulu

Bob Odenkirk, "Better Call Saul" -- Not available (past seasons on Netflix)

Liev Schreiber, "Ray Donovan" -- Showtime

Jason Bateman, "Ozark" -- Netflix
Actress Performance in a TV Series, Comedy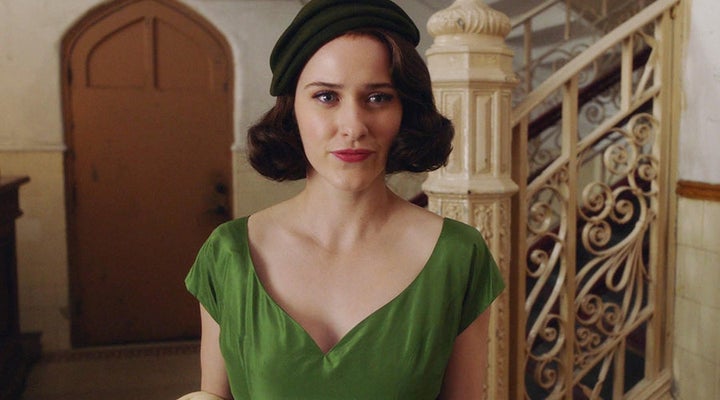 Amazon
Rachel Brosnahan, "The Marvelous Mrs. Maisel" -- Amazon

The other nominees:

Issa Rae, "Insecure" -- HBO

Alison Brie, "GLOW" -- Netflix

Frankie Shaw, "SMILF" -- Showtime

Pamela Adlon, "Better Things" -- Not available (past season on Hulu)
Actor Performance in a TV Series, Comedy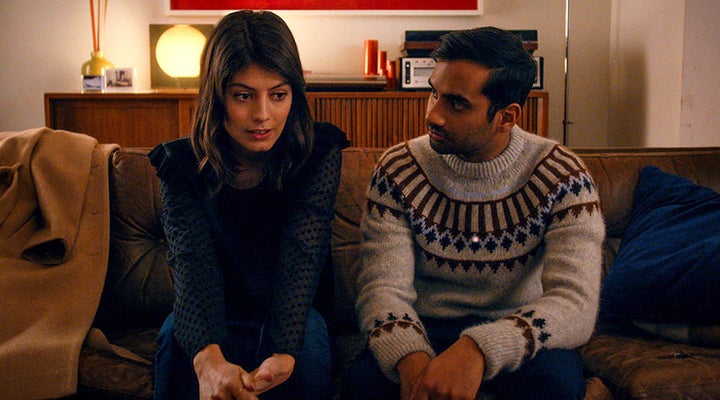 Netflix
Aziz Ansari, "Master of None" -- Netflix

The other nominees:

Anthony Anderson, "Black-ish" -- Hulu

Kevin Bacon, "I Love Dick" -- Amazon

Eric McCormack, "Will & Grace" -- Hulu

William H. Macy, "Shameless" -- Showtime (past seasons on Netflix)
Actress Performance in a Limited Series/Movie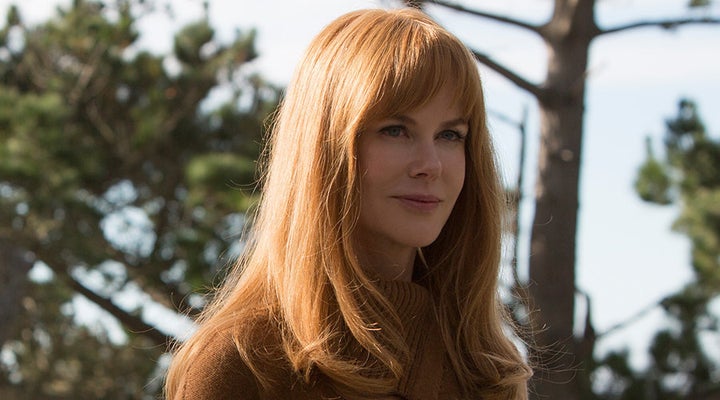 HBO
Nicole Kidman, "Big Little Lies" -- HBO
The other nominees:
Jessica Lange, "Feud: Bette and Joan" -- Not available
Reese Witherspoon, "Big Little Lies" -- HBO
Jessica Biel, "The Sinner" -- A few episodes are on
USA Network
Susan Sarandon, "Feud: Bette and Joan" -- Not available
Actor Performance in a Limited Series/Movie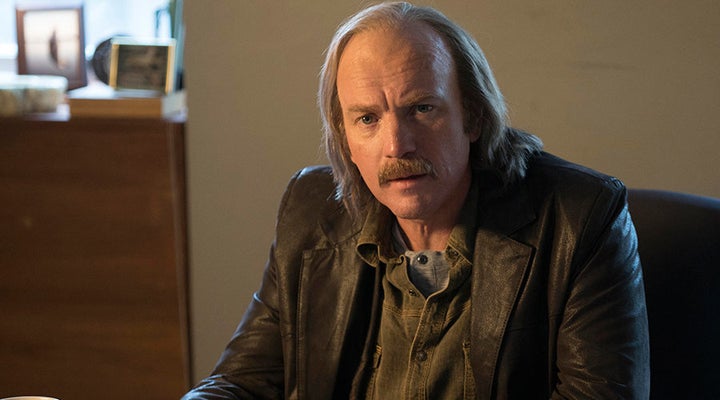 FX
Ewan McGregor, "Fargo" -- Not Available
The other nominees:
Robert De Niro, "The Wizard of Lies" -- HBO
Kyle MacLachlan, "Twin Peaks" -- Showtime
Jude Law, "The Young Pope" -- HBO
Geoffrey Rush, "Genius" --
National Geographic
Supporting Actress in a Limited Series/Movie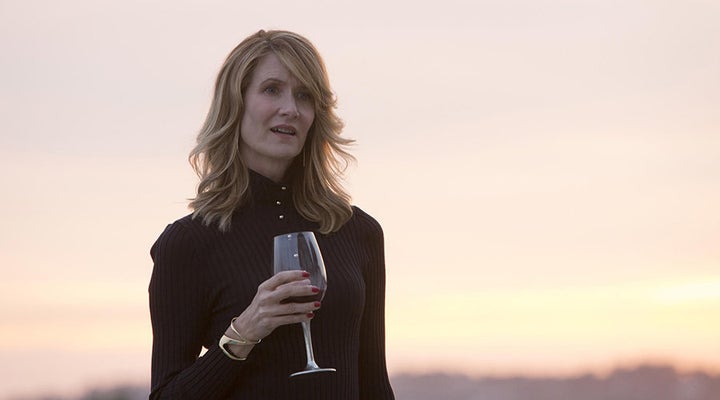 HBO
Laura Dern, "Big Little Lies" -- HBO

The other nominees:

Ann Dowd, "The Handmaid's Tale" -- Hulu

Chrissy Metz, "This is Us" -- Hulu

Michelle Pfeiffer, "The Wizard of Lies" -- HBO

Shailene Woodley, "Big Little Lies" -- HBO
Supporting Actor in a Limited Series/Movie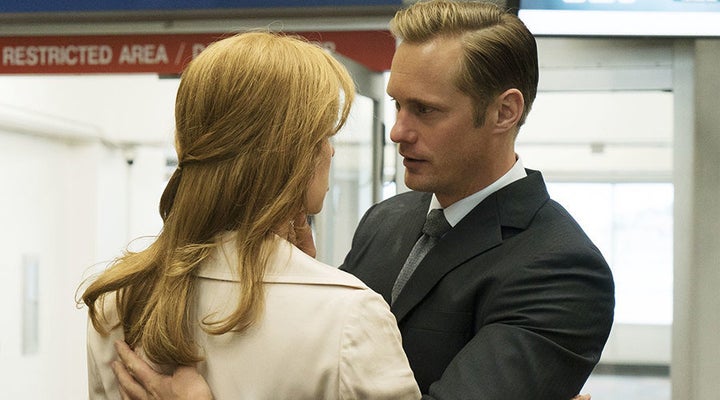 HBO
Alexander Skarsgard, "Big Little Lies" -- HBO
The other nominees:
Alfred Molina, "Feud: Bette and Joan" -- Not available
David Thewlis, "Fargo" -- Not available (past seasons on Hulu)
David Harbour, "Stranger Things" -- Netflix
Christian Slater, "Mr. Robot" --
USA Network