Netflix had a particularly bad movie lineup last week, with the terrible "How It Ends" as the lowlight. That Netflix Original ended up earning a rare 0% on Rotten Tomatoes. But this week, Netflix has some better options.
"An Education" stands out. Starring Carey Mulligan and Peter Sarsgaard, the movie earned three Academy Award nominations in 2010, including for Best Picture. I rented the DVD from Netflix back before the streaming service became a thing. The coming-of-age story has some major problems, which I note below in the extended focus, but the merits still shine through enough to consider the movie worthwhile.
"Bolt" also debuted in that late-00s era and joins Netflix soon. This animated kids movie about a dog with superpowers earned mostly favorable reviews at the time and had a low nine-digit box office. "Bolt" doesn't do enough to make it worthwhile to watch without a child, but for parents always looking for something new, this could be a good option.
And then Netflix debuts two Originals on Friday. I don't have anything to say about "Duck Duck Goose," another animated kids movie, except Jim Gaffigan voices the titular goose. Reviews aren't out.  
"Father of the Year" stars David Spade as a Joe Dirt-esque character with a child. As you can probably guess, Adam Sandler's Happy Madison Productions produced this. Reviews aren't out for this either, but given that Happy Madison Productions hasn't put out a good movie in a long time, this probably won't be any different.   
If you want to stay informed about what's joining Netflix on a weekly basis, make sure to subscribe to the Streamline newsletter.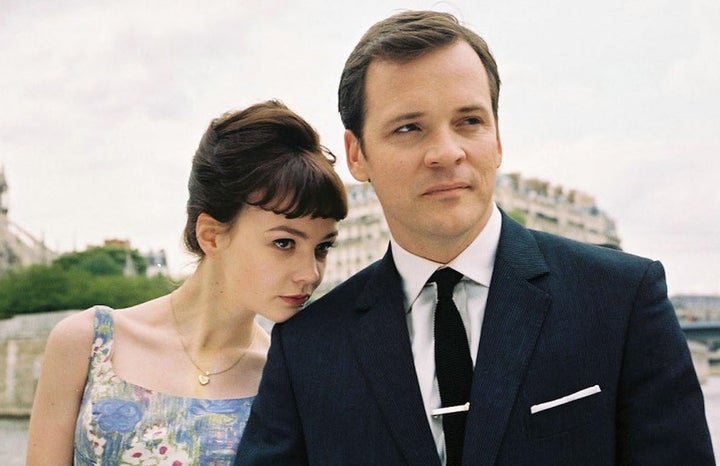 This is part of Streamline, HuffPost's weekly recommendation service for streaming shows and movies. Every Saturday, Streamline ranks the best shows to watch online, including a focus on Netflix. 
The Most Notable Movie Coming To Netflix This Week
"An Education" | July 22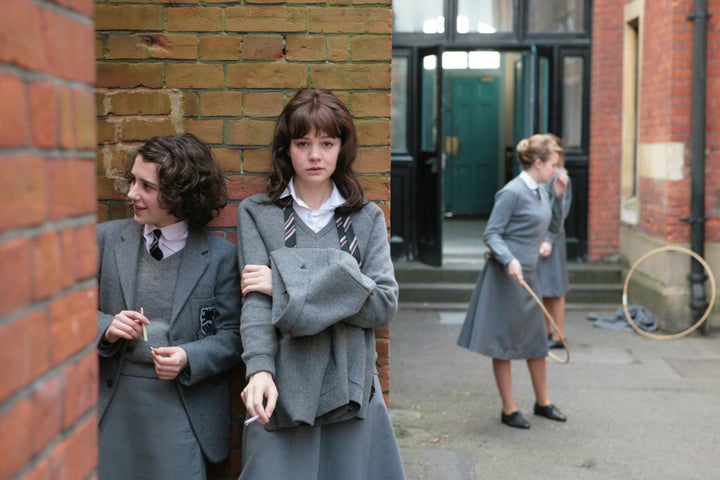 Premise: A British schoolgirl dreams of both continuing her studies and leaving class behind to fill her life with culture. She lives in 1960s London and her parents demand top marks at school, which she achieves.
Then she meets an older man with fancy friends. This older man courts her and invites her to various high-society activities. She learns about the finer things and develops a distaste for traditional classrooms. The impressionable young woman soaks up the new, adult life to the detriment of her grades.
At only 17, she must decide whether to stay on track for Oxford or skip and become a grownup. When she learns grownup life doesn't always involve parties and concerts, the choice becomes even harder.
Is it actually good? Yes and no. If you don't closely examine the premise, you'll probably fall for this coming-of-age story. Charming throughout, "An Education" zips along with a love story about personal growth.
The movie basically has two winning storylines ― the coming-of-age tale and a love story between two smart people ― but the movie's carelessness requires you to detach the two from each other.
"An Education" aggressively flirts with the line of whether the older man character grooms this much younger woman to have sex with him. The age of consent in the United Kingdom is 16, and the two characters don't sleep together until she's 17. The parents also approve of the relationship. But this component of the movie still needs examining.
Near the end, the movie does contemplate the morality of this action, but more to serve the coming-of-age plot than examine the older character as a bad man. This narrative messiness may be unforgivable.
Trailer:
"Duck Duck Goose" (Netflix Film)
"Father of the Year" (Netflix Film)
"An Education"
"Disney's Bolt"