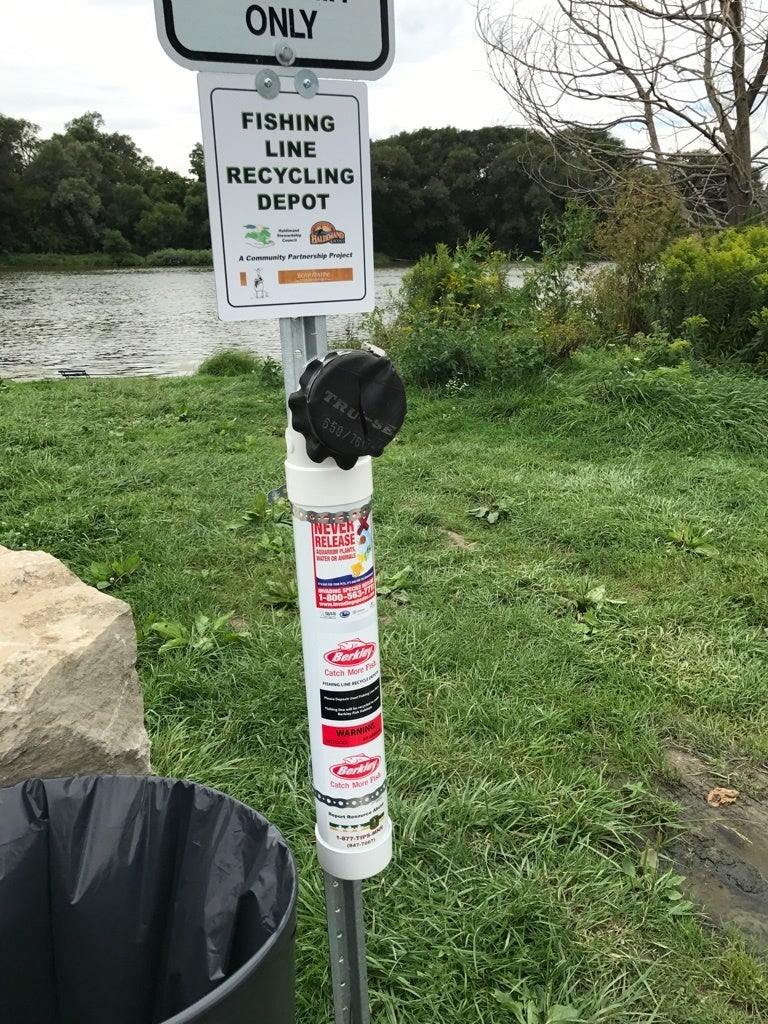 With the help of the Haldimand Stewardship Council and Tourism Haldimand a plan was created to place fishing line recycle receptacle on county land along the grand river in our county. The goal of the project is to remind fisherman to fish responsibly and not leave piles of discarded fishing gear behind when they leave.
As a wildlife rehabiliator I know all to well the issues with wildlife entanglement in discarded fishing line. I have been trying to raise awareness for this issue for years. Something so easily prevented, but yet not much thought of.
The whole concept isn't new. I learned about fishing line recycle concept from Wil Wegman who worked for the Ministry of Natural Resources and Forestry at that time. He contacted me after he read a newspaper article I was quoted in on the whole fishing line issue. The line gets collected in and send back to Berkley's and will be transformed into fish habitat structures.
With a plan and locations now in place as well as funding also provided by Haldimand County. The volunteers at Hobbitstee went to work. I had some of our youth helped to make the receptacles we needed and county staff had been asked to put poles in the ground at each of the chosen sites.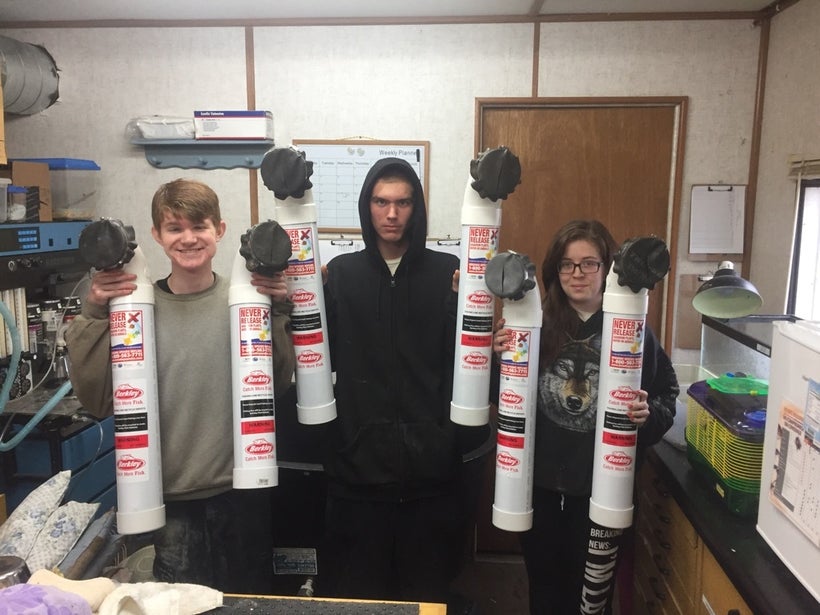 I wanted to get the receptacles installed as soon as possible. It took me a week of running around during every spare minute I had, but it got done.
I soon realized I had not been to many of the places I was placing these receptacles and I would like to share some of my observations.
LaFortune Park (Caledonia)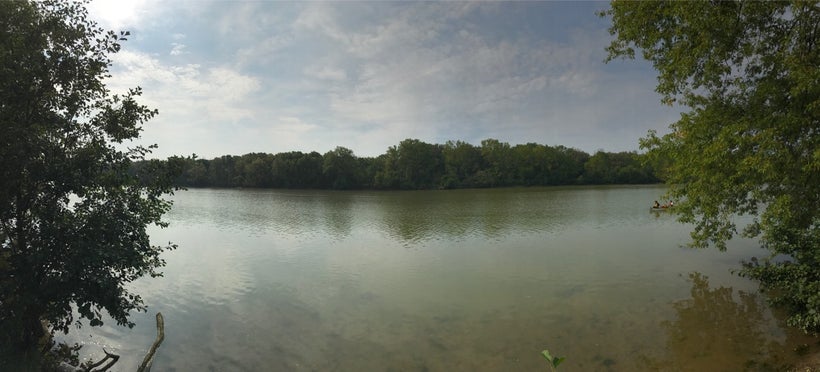 This park is located on the shores of the Grand River. There are gorgeous mature trees everywhere shading picnic benches and the fore pits. It is a day use park and very spacious with portable washrooms onsite.
The post for the receptacle is right at the entrance, but unfortunately has not yielded any fishing line just yet.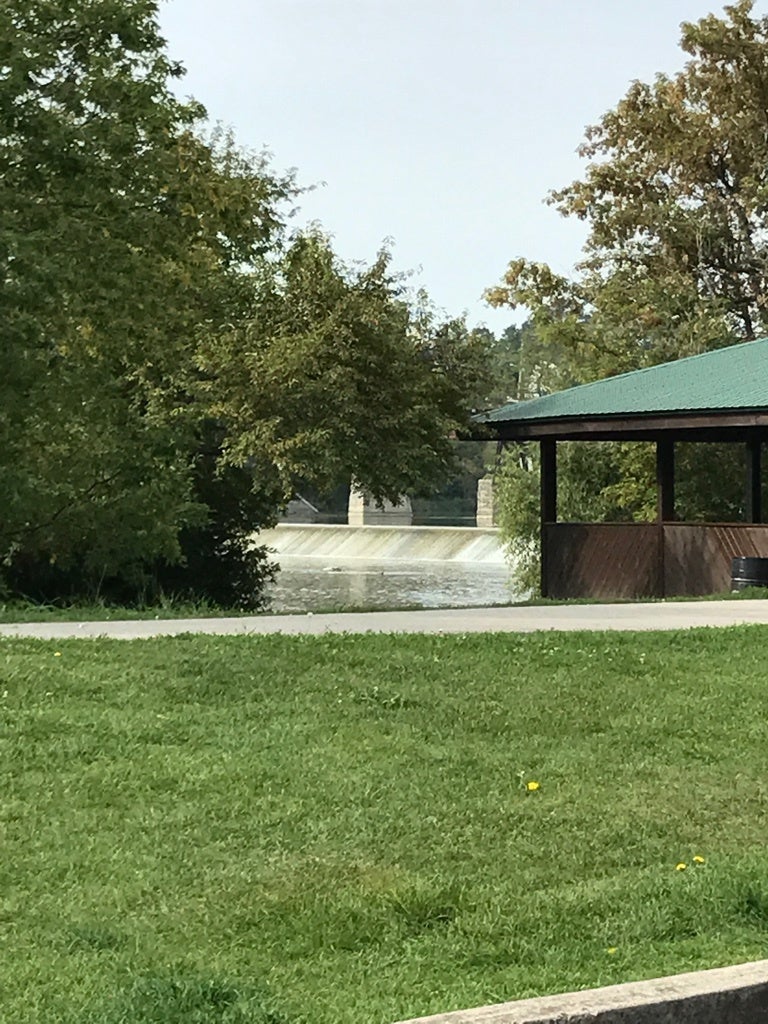 This park is big and tends to be very busy. It is also a popular place to fish because of the dam. The one thing fishermen need to keep in mind is that you can not legally fish within 75 ft of a dam.
There already was a receptacle here, but it was full and in disrepair. I came prepared and fixed it up and cleaned it up. To date this receptacle has yielded a lot of line.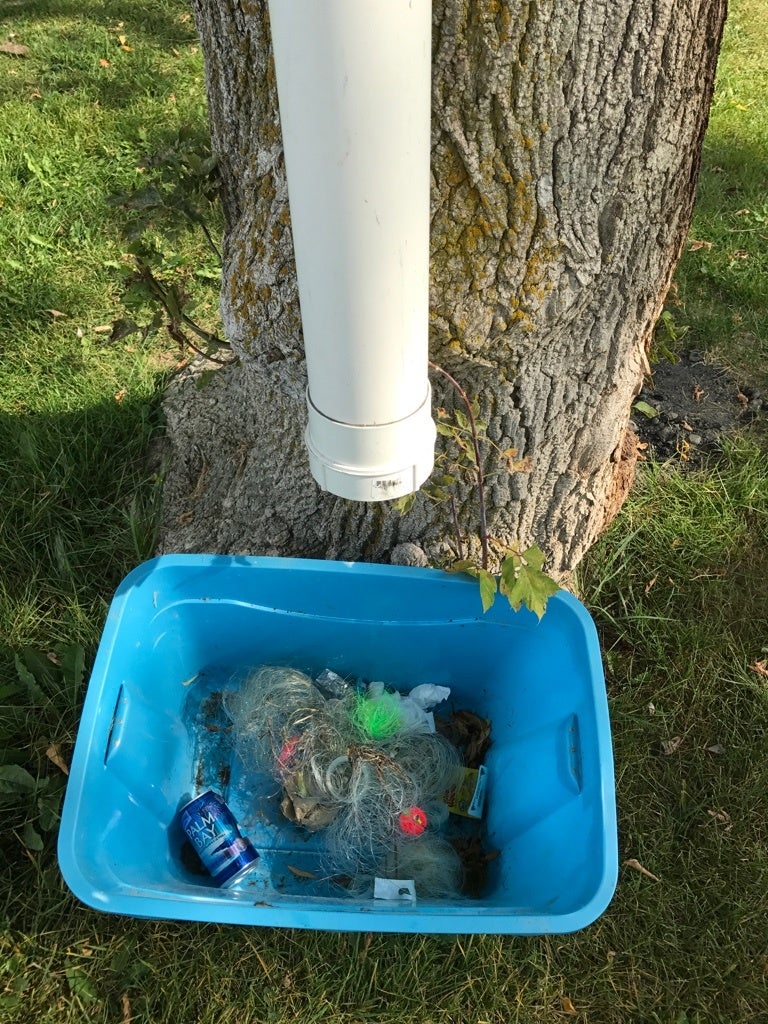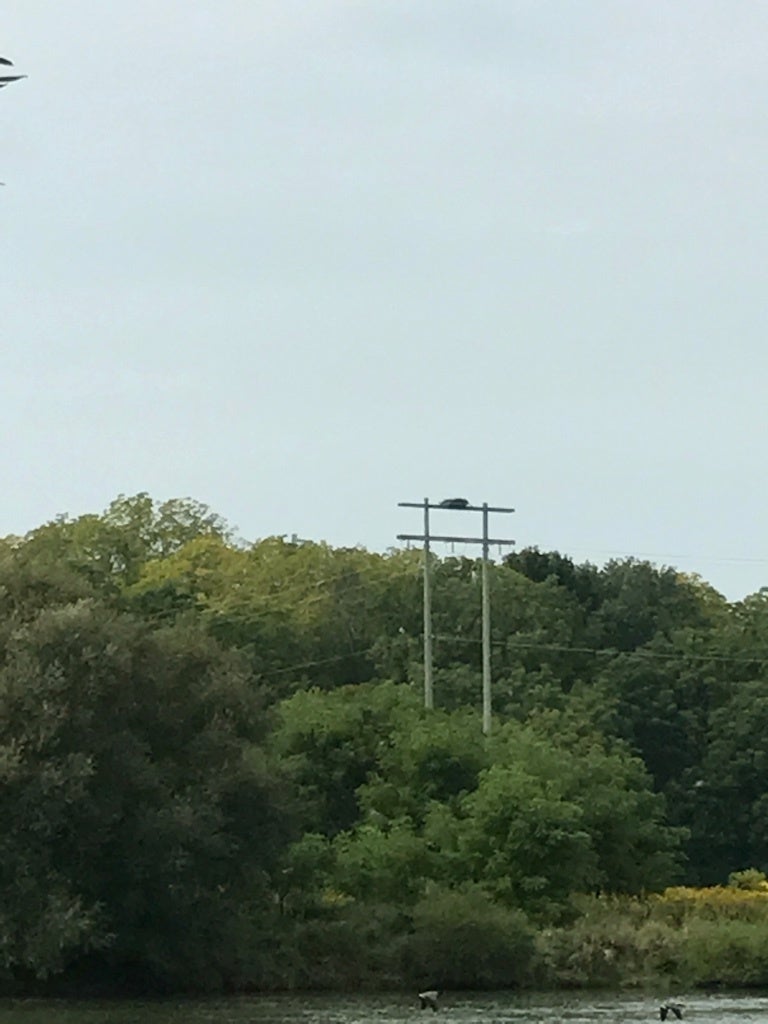 This is a nice little area connected to York Park through the Kinsmen Walking Trail. It was here I started missing my binoculars and good camera. I spotted this Osprey nest across the river.
The receptacle is near the parking area and has yielded a fair bit of line, but has also yielded a variety of drug paraphernalia which is not so good.
This is a very busy fishing area right in the little village of York. Our well placed receptacles yield disappointingly little line despite the ground being littered with discarded line.
Bob Baigent Memorial Park (Cayuga)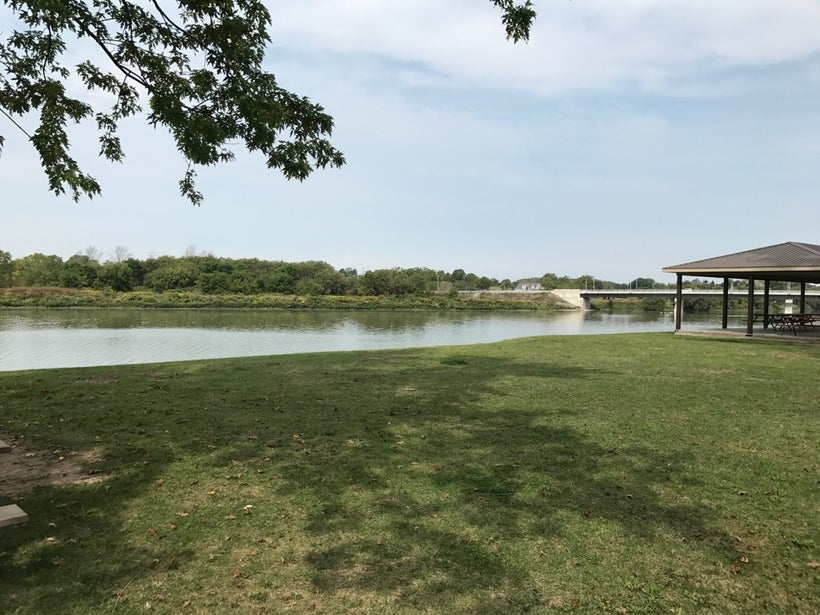 This park has a nice pavilion and a great boat ramp. I have been wondering who the park was named after. I haven't spotted a sign yet explaining that. I would love to learn this if anyone can tell me.
The receptacle is right on the boat ramp. Great location, but unfortunately it doesn't yield much line.
Just down the road from Bob Baigent Memorial Park we find the Cayuga Kinsmen Park. This is an interesting location right on the river, but our receptacle hasn't yielded any line there nor have I seen people fishing here.
Waterfront Park (Dunnville)
This little park has a great boat ramp which seems to get used a fair bit. I noticed that the county is doing a bunch of work there and it looks like all the little park areas are going to be connected via walking trails.
Our receptacle is placed in the parking lot and thus far has only yielded garbage.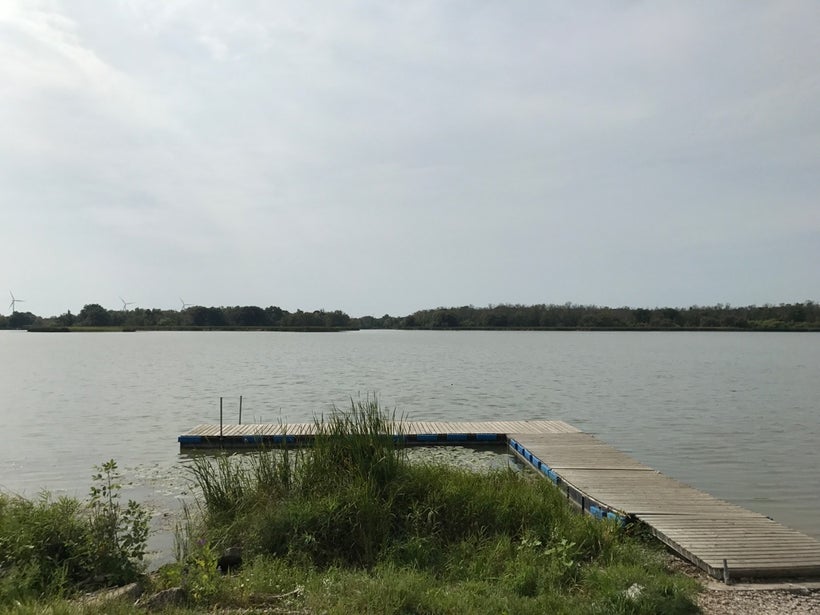 Port Maitland East (Stromness)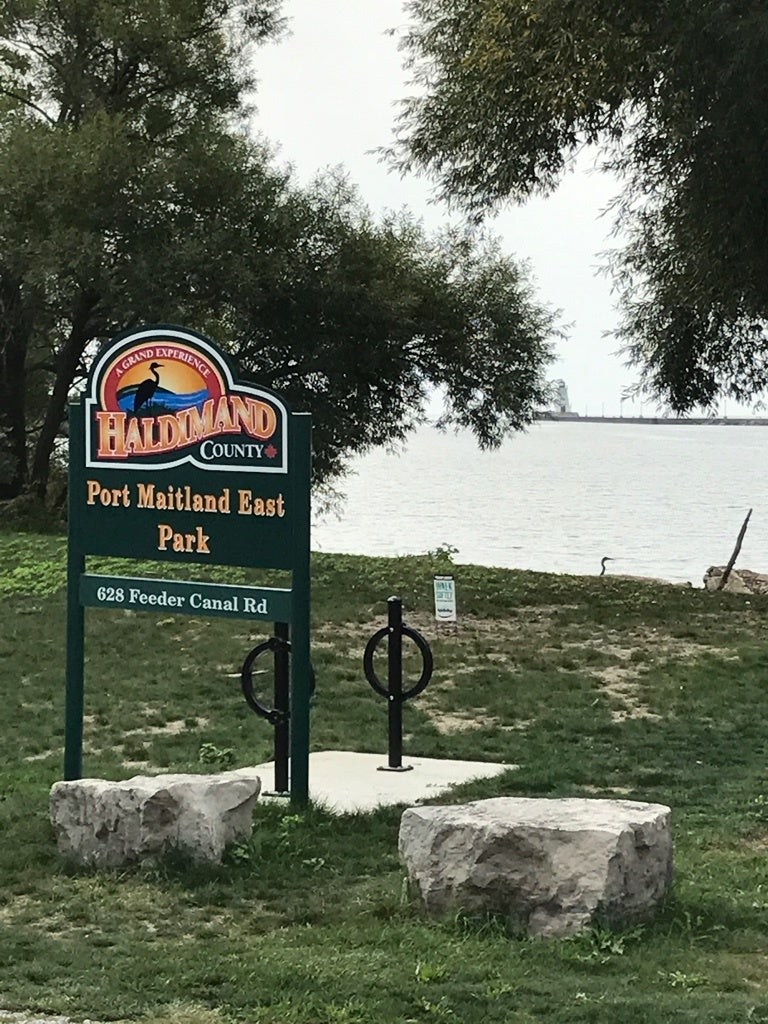 Initially it seemed like an odd location for a park area. This park is located at the end of a dead end road, but it is a super cool area. It is right were the Grand River flows in to lake Erie. It has yet another awesome free boat ramp with lots of parking.
I spent a little time here because I spotted so many birds and boats. I like both and need to bring my bino's next time for sure.
The receptacle yields line, so that is nice also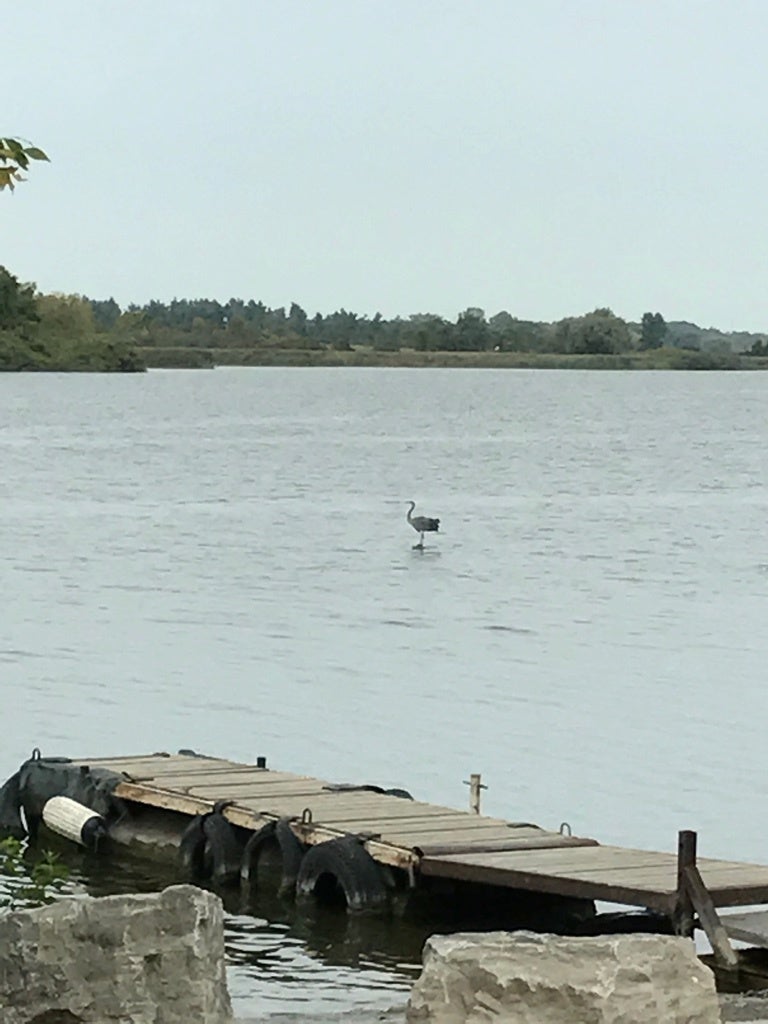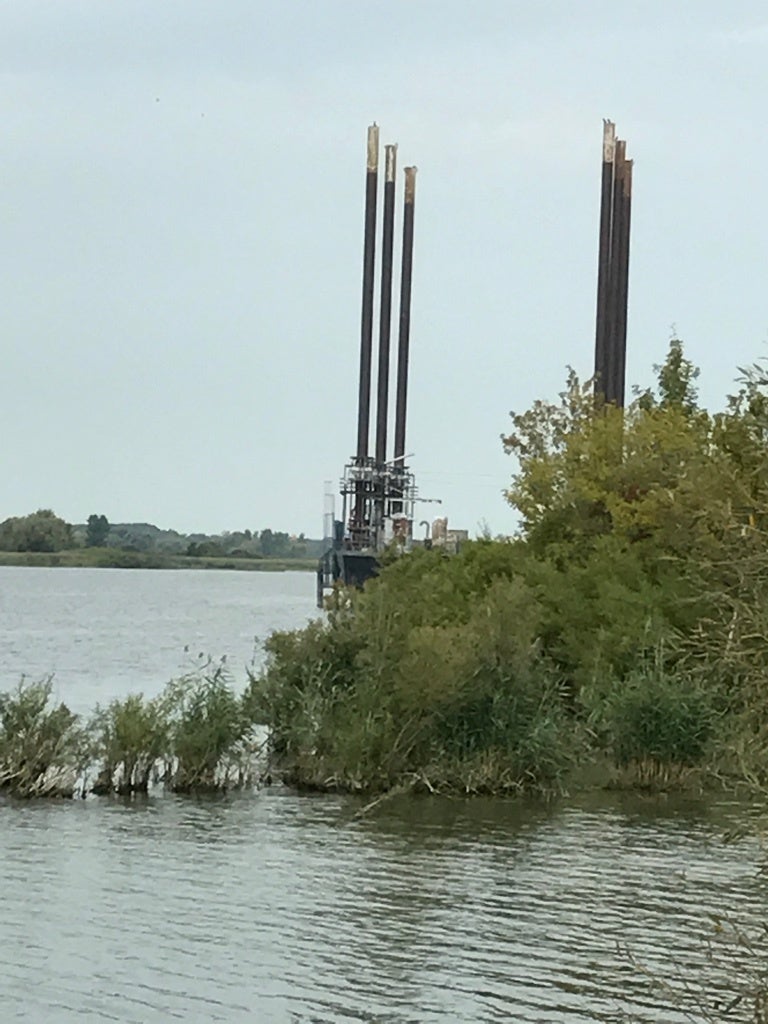 If you are heading out that way you need to do some turtle spotting in the feeder canal. I spotted Northern Map, Midland Paint and unfortunately also the invasive Red Eared Slider basking all over.
On the way back I spotted two G reater Egrets in a large pond/wetland area that was all fenced in and posted no trespassing. I stopped to have a look and of course no bino's and no good camera!!!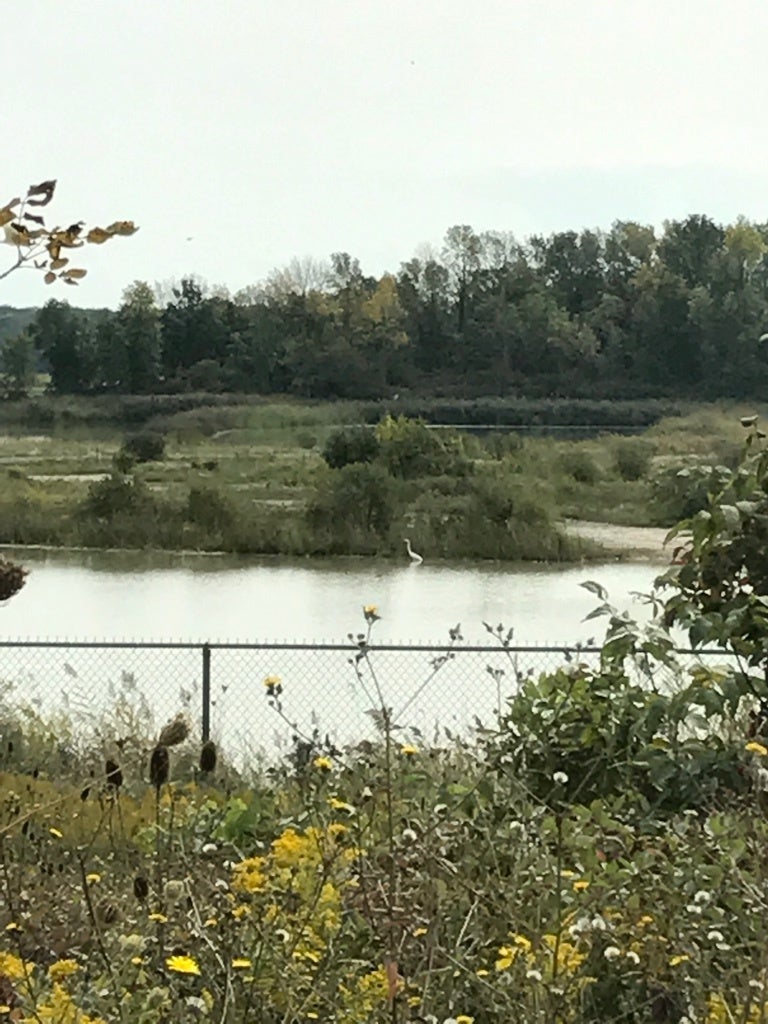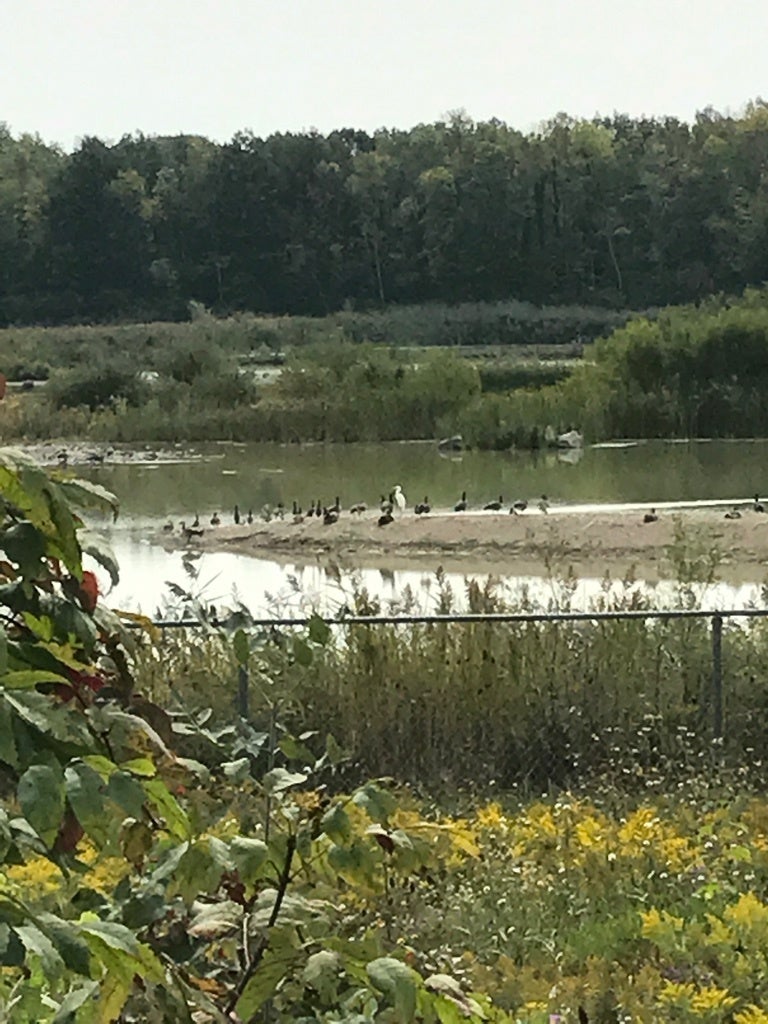 Dunnvile Bridge (Byng side)
The receptacle is located on the bridge, but on the Byng side. It is that way for the very simple reason that you can not legally fish on the bridge because you are within 75 ft of the dam. Despite the fact that a lot of people do fish here (and they shouldn't) I don't think we need to put a fishing line receptacle in a spot were you can't legally fish.
There is one further down on the bridge towards Byng.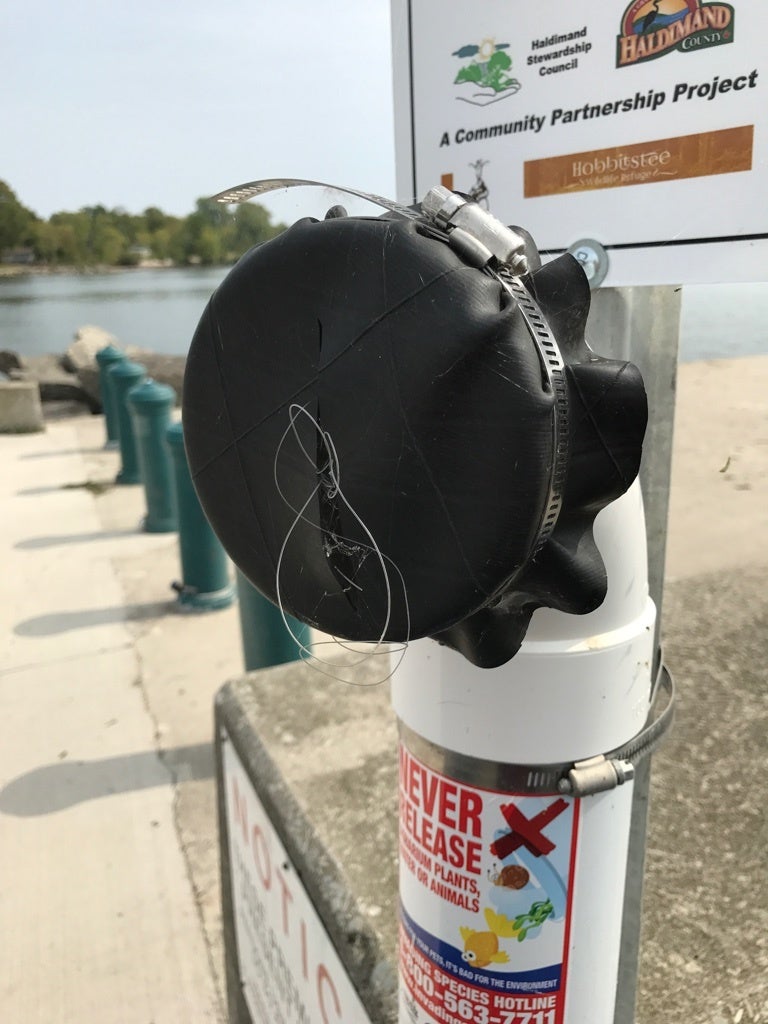 One was already here, but it was defective, so I replaced it. It collects a good bit of line. This is also a great spot right where the Grand River Flows into Lake Erie. It is essentially across the river from Port Maitland East Park

I have made a google map of this drive. I want to encourage both locals and visitors to enjoy this gorgeous drive along the Grand River and to enjoy some of the park areas in our county. I discovered many pavilions, free boat ramps, picnic spots, amazingly ancient trees and lots of other interesting flora and fauna. Make sure to bring your binoculars, field guide, good camera and a picnic lunch.
This post was published on the now-closed HuffPost Contributor platform. Contributors control their own work and posted freely to our site. If you need to flag this entry as abusive,
send us an email
.