We are the musicians who release our music on our own labels. It takes energy, talent, money, time and heart, along with the belief that some people just might like it. With advances in recording technology Indie DIY musicians have come of age. Of course, quality varies but some of us are extraordinary. Elvis Presley started as an Indie artist and The Beatles couldn't get signed by a major label. If we meet the qualifications and pay the reasonable yearly dues, we Indie DIY artists can become voting members of The Recording Academy. This means we can enter the Grammy competition. What you see on the Grammy awards television show is just the tip of the iceberg. There are way more categories than you would think, and that's where you will find most of us, competing alongside major label artists with odds against us for sure. And yes, we do vote for those awards you see presented during the ceremony on television.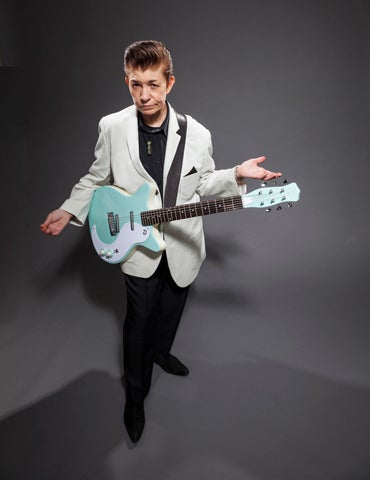 It is an uphill struggle for us Indie "Do It Yourself" artists to get a Grammy nomination but it has been done. In 2012 one of us got through and earned a nomination. The same thing happened in the 2013 Grammys. Some of the music press howled that The Recording Academy's voting membership was out of touch by selecting these nominees. These long shot Indie DIY artists who defied the odds and snagged nominations were accused of working The Recording Academy's social media platform for members called Grammy365.com by making friends to get votes. The Recording Academy stood by these two nominees. Then the changes quietly began. Committees, secret committees, had been used by The Academy in prior years to oversee, or maybe override is a better word, the membership's vote. Michael Greene, former president of the National Academy of Recording Arts and Sciences, began their use in the 1990s, as stated in a New York Times article dated April 29, 2002 by Neil Strauss, "to avoid embarrassments from the older and unpredictable Grammy voters." Post 2012 the use of secret committees continued to grow expanding to all but a few categories. It sure seems like if an Indie DIY artist does get through to a nomination, that category gets a committee the next year. We don't know how many members are on any of the committees, who they are or what part of the music industry they come from. We know very little and speculation is rampant among the Indie DIY membership.
Say good bye to Grammy365.com. The Academy replaced it with another social media platform that makes communication between the membership difficult. It is next to impossible to listen to all the entries on the first ballot that determines the nominees. Being creative and determined the Indie DIY voters found a way around these obstacles. It begins with an "F" and ends with a "K" with more letters in between than two. However, problems for us do-it-yourselfers have emerged with the use of social media.
In democratic voting process voters discuss the choices and then vote independently. The winners get many votes. Does that constitute voting as a unified group which the Academy takes a hard line against? I can't tell you what the Recording Academy rules are because that is proprietary information. Imagine this scenario, when you join the Recording Academy you pay your fee and check your freedom of association at the door making matters very difficult for any Indie DIY member who truly wants that nomination. Participation in modern socializing methods just might land you in a unified group and the consequences could keep you from a nomination. I sent a letter to Neil Portnow, the president of The Recording Academy, and Bill Freimuth, Senior Vice-President of Awards, to get some clarification about the voting process. Mr. Freimuth sent a very friendly prompt response that made me think about a rock and a hard place.
The Indie DIY membership wants to compete for nominations and it's a daunting effort to do so. We don't want to just chase windmills. Being a very long shot is one thing, but an impossible dream can only leave one feeling played. Guilt by association is given new meaning. Association with fellow musicians can lead to friendships and can help one become a better musician. For us Indie DIY members these are perhaps the greatest benefits of membership, but they can now be costly. My feeling is that The Academy no longer truly welcomes us. In being reactive instead of proactive to criticism from the music press about who the membership votes for The Academy is throwing Indie DIY members under the bus. There is a complicated hybrid of membership voting and secret committees that is difficult at best to understand. The odds for the Indie DIY artist seem insurmountable by design. As Rachel Maddow would say, "watch this space."
This post was published on the now-closed HuffPost Contributor platform. Contributors control their own work and posted freely to our site. If you need to flag this entry as abusive,
send us an email
.