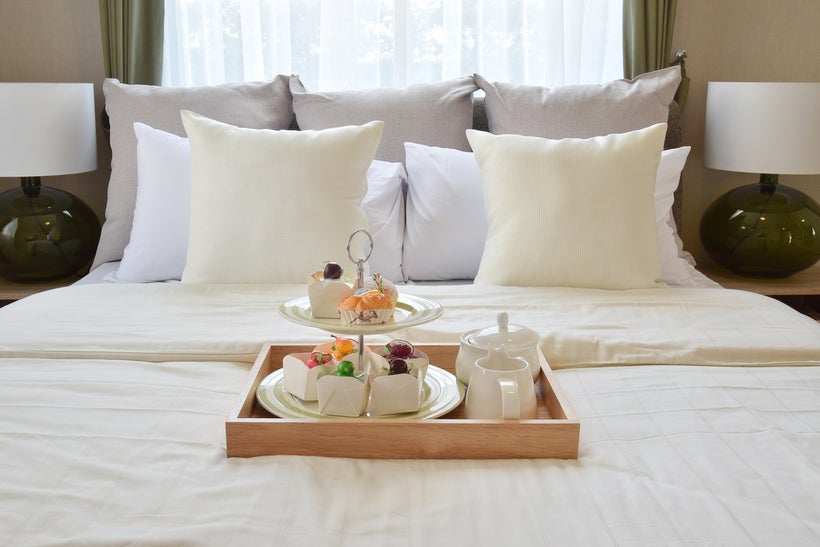 After a long day of travel, you're probably ready to kick back and settle into your hotel room. But before you get too comfortable, you may want to do a little "housekeeping."
Even the finest hotels may be hiding a dirty secret: they are just not always as sanitary as we would hope. When you factor in a steady stream of guests making themselves at home in their rooms (not to mention hurried housekeepers and the human tendency to want to do things the easy way), even establishments appearing to be spic-and-span can harbor harmful viruses and bacteria. It's unlikely you'll pick up a serious disease, but respiratory illnesses, skin infections and stomach bugs are all possibilities, depending on what germs are lingering.
To play it safe and put your mind at ease, take these six steps before and during your trip. A little care up front can make for a pleasant hotel stay.
Pick the Right Hotel
If you have a choice in where you stay, a little advance homework can help you select your best option. Read the customer reviews and look for repeated comments; one report of a problem may not be a red flag, but multiple rumors of cleanliness issues are probably cause for concern.
Pack Like a Germ-Fighting Ninja
There are a few easy yet often overlooked items that will shield you from whatever germs may be lurking in your room. A pair of inexpensive plastic sandals can serve as slippers and shower shoes, protecting your feet from questionable carpets and a shower or tub which may or may not have been thoroughly sanitized. A few gallon-sized, clear plastic resealable bags can be wonderful for storing items, lining the room's ice bucket, or using like a glove. A small TSA-friendly bottle of spray sanitizer such as Lysol is a smart addition to your bag.
Banish the Bedspread and BYOB
Bedspreads may not be washed as frequently as the sheets, leaving them susceptible to more germ build up. Protect yourself by removing the comforter and placing in an area you're not using such as the spare closet or ottoman by the window. Consider requesting a freshly-laundered duvet or bed cover. If you are especially concerned, you can always BYOB (bring your own bedding). While not the most practical option for those traveling by air, packing your own pillow and blanket may help relieve your worries.
Keep Sanitizer Handy
Wash your hands often to keep from bringing any new germs in with you. Hand soap and sanitizer are your best friends in a hotel room. Not only will they kill bacteria on your hands, but you can also squirt some onto a washcloth and wipe down frequently touched surfaces, such as doorknobs, light switches, faucet handles and other high-touch areas. If you have anti-bacterial wipes, they can serve the same purpose; use them when you first arrive to wipe down the things in the room which are most commonly handled.
Minimize Surface Contact
It's entirely possible the housekeeper reused the same towel on multiple surfaces. Wipe down countertops and night stands with an alcohol based wipe. Also, don't leave your toothbrush on the counter near the toilet to avoid the possible spray of water from the flushing toilet. Take a shower if you question the cleanliness of the bath tub and rinse out glasses and coffee mugs before use. Purchase a few water bottles to take your vitamins and daily medication.
Keep the Remote at Arm's Length
Consider nearly every person who has stayed in that room has touched the TV remote with hands which may—or may not—have been clean. Now, resolve to avoid touching it yourself. Place the remote inside one of the clear plastic bag you have brought from home. You will be able to see what buttons you're pushing without actually touching the device.
Taking a few precautions will minimize worry during your hotel stay and allow you to rest easy.
This post was published on the now-closed HuffPost Contributor platform. Contributors control their own work and posted freely to our site. If you need to flag this entry as abusive,
send us an email
.