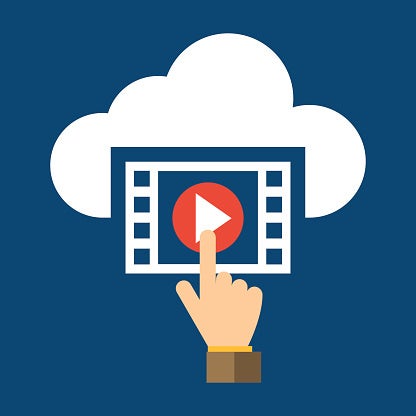 How smart is it for Amazon to spend so much money trying to beat Netflix? There are a couple of ways to answer this question. Let me address them separately.
First, I understand saying Amazon is spending a lot of money to crush company X (in this case Netflix) makes for a very good headline. However, I am pretty sure Amazon does not care (that much) about beating Netflix. What they do care is about entering a business that can be extremely profitable for them in the near future. Video streaming is not, as opposed to music, a winner-takes-all space. Both Netflix and Amazon have repeated many times that they envision a future where most people subscribe to both services… and ditch cable. So, if anything, Amazon is spending a lot of money to beat cable, not Netflix. Actually, being runner up in such a huge business space is probably worth all those efforts. I am actually surprised that we don't have more players battling it up.
Second, there is another way to interpret the question: is it worth for Amazon to spend so much money to enter the video streaming space? I am not sure about that one. I know I said above that video streaming is going to be a huge opportunity and is not a winner-takes-all space. However, I am not sure Amazon should be the one going into it. The problem is that Amazon is betting in many different spaces: retailing, cloud, logistics, hardware devices... I am not sure it is a good idea for them to also enter the media business (yeah, I know Bezos also owns newspapers, so maybe that is his passion). There is a bigger problem with Amazon Video: it is a business unit that does not stand on its own. People pay for video in their Prime subscription and it is extremely hard even for Amazon to understand whether that business is actually working! This is a terrible way to run a media company. I would be much more bullish if they completely decoupled from their retailing and gave it the ability to optimize their own business metrics, but I don't see this happening any time soon.
So, to summarize, Amazon is not trying to beat Netflix but rather enter a very promising space. Being second in this would still be a success. However, it is unclear that Amazon should be the company to do this, particularly because they don't seem to have the right business goals set around it.
This question originally appeared on Quora - the place to gain and share knowledge, empowering people to learn from others and better understand the world. You can follow Quora on Twitter, Facebook, and Google+. More questions:
This post was published on the now-closed HuffPost Contributor platform. Contributors control their own work and posted freely to our site. If you need to flag this entry as abusive,
send us an email
.