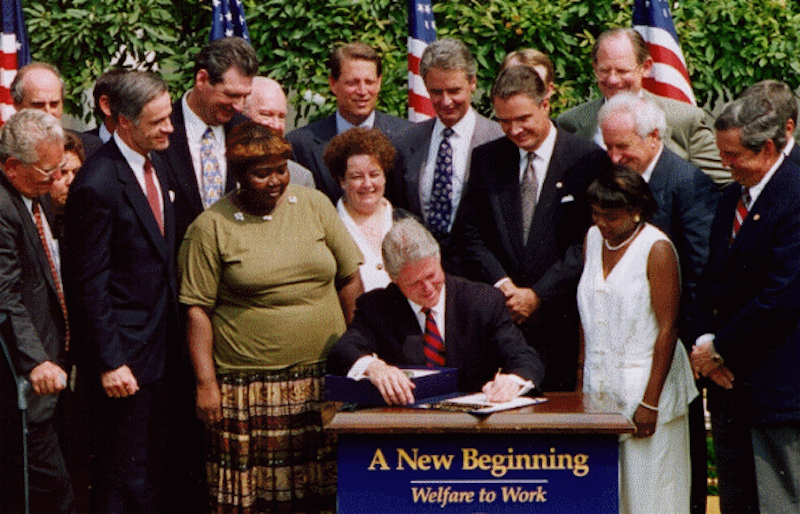 Currently, over 41 million Americans are living in poverty. It's a massive problem that scholars like Peter Edelman, a Georgetown Law professor and director of the Georgetown Center on Poverty and Inequality, are working hard to address.
"In terms of public policy and poverty … the research shows us that we'd have about 90 million people in poverty if we didn't have Social Security, the Earned Income Tax Credit, SNAP, which is food stamps, and so on," Edelman tells Robert Scheer during Part One of the KCRW's podcast "Scheer Intelligence."
"So we actually have been doing—and this is very important in the age of Paul Ryan, who says nothing works, and let's get rid of all of it, which is a total lie," Edelman continues, "we should understand, it wasn't as though we stopped shop in 1973 and said we're not going to help at all. We did."
The interview begins with a discussion of Edelman's early career under Robert Kennedy in the 1960s, before ultimately focusing on his time as an adviser in the Clinton administration.
"I can certainly say we should have done more," Edelman tells Scheer of poverty policy. "It's not only the low wage, it's also the mass incarceration."
"Here was Bill Clinton, and instead of talking about ending poverty in any serious way, he was talking about ending probably the most successful program for dealing with poverty," Scheer says. "It [the AFDC] was just basically eliminated."
"They were totally wrong," Edelman responds. "Within HHS, with Donna Shalala, we're pushing very hard to get Clinton to veto that legislation … the disagreements are very unambiguous, they're very clear."
Edelman's latest book, Not a Crime to Be Poor: The Criminalization of Poverty in America delves into these issues in further detail.
Listen to the full interview and to past episodes of "Scheer Intelligence" at KCRW.com, and don't miss Part Two of the interview.
This post was published on the now-closed HuffPost Contributor platform. Contributors control their own work and posted freely to our site. If you need to flag this entry as abusive,
send us an email
.