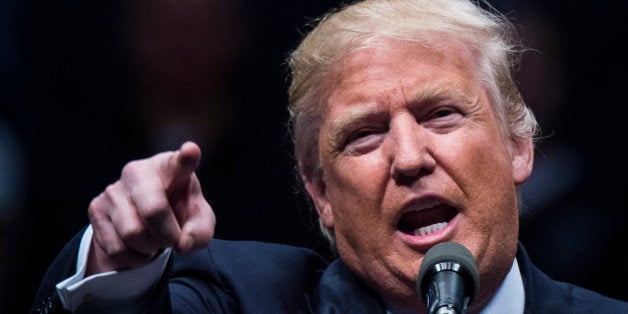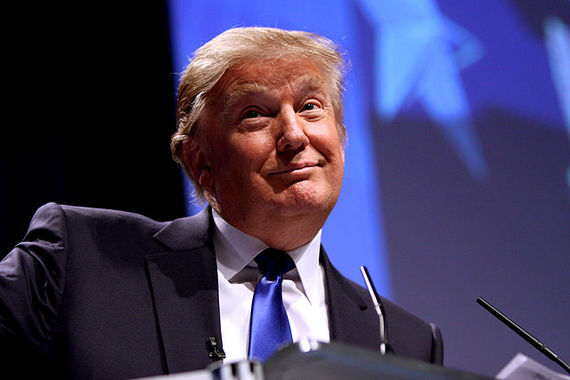 I grew up on Long Island, just a few miles from Patchogue, the town on the South Shore where Donald Trump spoke on Thursday. My parents moved out there in the 1970s, and my mother is still there. Plus, I work on the Island. Point is, I know it well. Like much of the rest of America, Long Island has had its share of failures when it comes to diversity.
Levittown became the symbol of suburban segregation in the U.S. It offered affordable housing for young families--whites only, if you please--fleeing the big city. Even today, Levittown is only 0.9 percent black. That's not nine out of 100. It's nine out of 1,000. That statistic doesn't tell the whole story of Long Island, but neither can we tell the Island's story without it.
The most consequential demographic change in the past couple of decades has been the immigration of Latinos. Again--as is true all over our country--although many locals were welcoming, some felt threatened.
Those feelings were reflected in a gang of Patchogue teenagers who, on numerous occasions, went out looking for Latinos to assault. They called it "beaner-hopping" or "Mexican hopping." One evening in 2008 they were hanging around the town's train station, hurling insults of an ethnic nature, and looking for someone who fit the profile. They found Marcelo Lucero, a man who immigrated here from Ecuador. They confronted him and a friend, surrounded them, assaulted Lucero, and, after he tried to defend himself, one of the youths stabbed him to death.
That brutal, hateful act took place about two football fields away from where Trump held forth just a few days ago. He was invited to a Suffolk County Republican fundraiser by the county party chair, State Sen. John LaValle. Here's what Joselo Lucero, Marcelo's brother, had to say:
Anyone who has been paying attention knows about [Trump]'s anti-immigrant ideas....It's hard to understand what LaValle was thinking. I don't know whether he considered the impact on the immigrant community and the people of Patchogue. I'm not sure which is worse: that he didn't even think about it, or that he considered the pain involved and decided to extend the invitation anyway.
Rev. Allan Ramirez, who is close to the Lucero family, stated that the Trump speech is "offending all of us who consider the area sacred ground," and asked, "How much more hurtful can you be?" Rev. Dwight Wolter, who presided over the funeral of Marcelo Lucero, similarly urged that the speech be moved. Sen. LaValle responded: "The reality is, this is about free speech ... We're proud to have him."
The New York Times editorial board called the appearance "a wretched development, a disgraceful provocation ... There is no place that should welcome Mr. Trump's politics, but the choice of Patchogue is particularly repellent." The NYT also pointed out that, after Mr. Lucero's murder, dozens of Latino Long Islanders spoke out about how they too had been targeted and subjected to violence at the hands of young whites. The Suffolk County Police Department received these complaints, and "routinely ignored" them.
Finally, in 2013, the Justice Department and the county reached an agreement that put the police under federal oversight and mandated "additional police training, accountability and outreach to Latinos; better tracking of hate crimes and police discrimination; regular meetings with Latino leaders; and more bilingual officers." One hopes that this agreement means more justice for Latinos in Suffolk County. Perhaps that offers some measure of comfort to Marcelo Lucero's loved ones.
Donald Trump's rhetoric, however, offers no such comfort to those of us who wish to live in peace, brotherhood, and unity with our neighbors, with our fellow Americans--no matter their background. Trump has no interest in doing so. His interest is in dividing us in order to gain power. Trump's rhetoric draws on and exacerbates the exact type of hatred--aimed at anyone who might look like a Mexican immigrant--that led a 17-year-old Patchogue high school student to plunge a knife into a man who fit that bill, and take his life. How do we know this is the same brand of hate? We've seen it with our own eyes.
The homeless man was lying on the ground, shaking, when police arrived early Wednesday. His face was soaked, apparently with urine, his nose broken, his chest and arms battered.

Police said two brothers from South Boston ambushed the 58-year-old as he slept outside of a Dorchester MBTA stop, and targeted him because he is Hispanic. One of the brothers said he was inspired in part by GOP presidential candidate Donald Trump.

Trump, told of the alleged assault, said "it would be a shame . . . I will say that people who are following me are very passionate. They love this country and they want this country to be great again. They are passionate."
There's another parallel, this one historical, that applies here. Just as LaValle invited Trump to speak, essentially, on the site of one murderous hate crime, in 1980 Ronald Reagan was invited by local Republicans to give an address in Neshoba County, Mississippi, a speech that kicked off his presidential campaign that year.
What had happened there? Sixteen years earlier, three young men--one black Mississippian (James Chaney) and two white, Jewish New Yorkers (Andrew Goodman and Michael Schwerner)--who were in the county to register African-American voters were chased, kidnapped, and murdered--gunned down at point blank range, if you want to get technical about it--by a gang. Whereas disaffected teenagers comprised the gang that killed Marcelo Lucero, this gang consisted of Ku Klux Klan members, as well as officers employed by the Philadelphia, Mississippi, Police Department and the Neshoba County Sheriff's Office.
The differences in who committed the murders must not blind us to the similarities regarding the purpose behind the speeches given by Reagan in 1980 and Trump in 2016. Reagan went to Neshoba County and declared "I believe in states' rights" for one reason, and one reason alone: To demonstrate that he stood with those who had opposed civil rights. Without explicitly saying so, he also stood with the murderers, and spat on the graves of the victims.
In Patchogue, Trump did the very same thing.