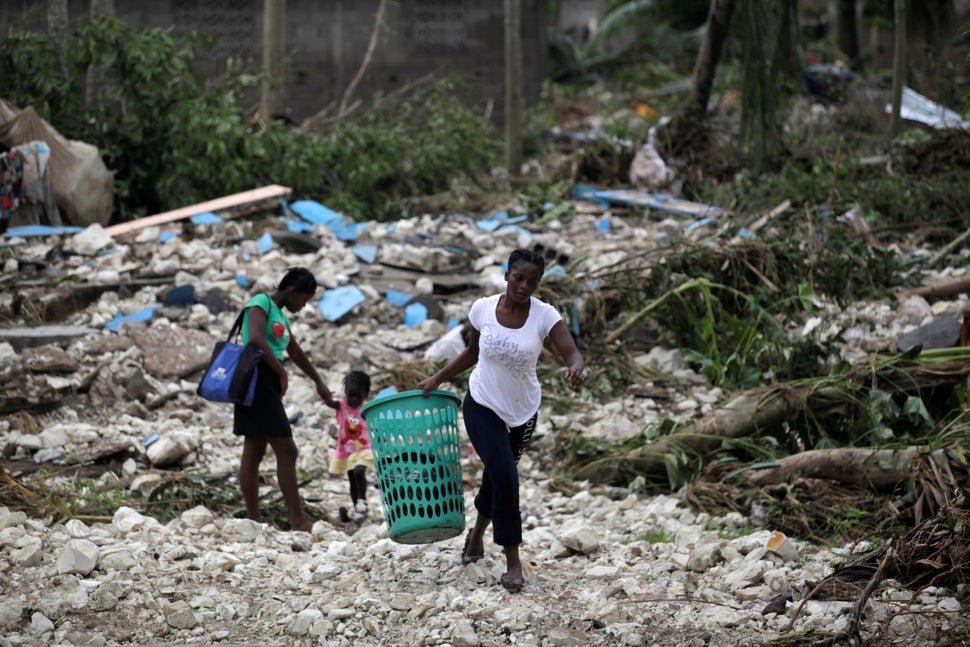 Record-breaking Hurricane Matthew has claimed at least 478 lives in Haiti and nearby countries.
One of the strongest hurricanes to hit the region in recent years, Matthew carried wind speeds as high as 140 miles per hour as it whipped through the Caribbean this week. It reached a rating of Category 4 hurricane, the second highest possible strength, but has weakened to a Category 3 as it approaches Florida's Atlantic Coast. 
Haiti has so far borne the brunt of the storm. Many citizens of the largely impoverished country have been cut off from aid and storm information due to the collapse of a bridge crucial to linking the capital Port-au-Prince and the hard-hit southern peninsula.
Meanwhile, President Barack Obama has declared a state of emergency in Florida, authorizing the Department of Homeland Security and the Federal Emergency Management Agency to coordinate disaster relief efforts. Evacuation orders have gone into effect in Florida, as well as Georgia, South Carolina and North Carolina. 
See photos below of the devastation and disaster preparation: