Scores of experienced ad executives have left long-time careers in the ad industry over the last few years as they themselves personally age and as industry constriction often limit their career opportunities.
That is a wealth of talent, much of it high-end creative, that needs to find a new focus and that can benefit very much other industries desperate for talent.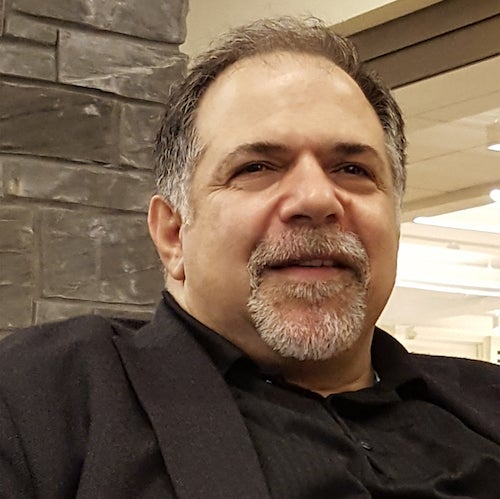 The entrepreneurial sector especially is always in need of creative minds to solve out-of-the-ordinary problems needed for making advancements in fields such as technology, housing, utilities, digital industry and many others.
Paul Amelio is a former creative ad genius that the utilities and commercial building industries are lucky to now have in their corners.
He has always been an established visual communicator and expert at optimizing brand recognition and building brand equity. Amelio is also an inventor, graphic designer, painter, illustrator, technologist and author.
He has harnessed his talents into the creation and nurturing of N2 Global Solutions. It is a New York-based technology company that has developed the first integrated wireless network of its kind—an internal "Super Grid" that retrofits into buildings' existing electrical junction boxes. The grid replaces the current, antiquated wall outlet, light switch, and light fixture components that universally convert existing electrical systems into advanced communications and control networks. It also aids with HVAC, security, gas, electric, and computer networks for any office, commercial building, home or industrial facility.
The idea was conceived at the end of 2009 and the concept evolved into a prototype that academicians believe could be the genesis to the architecture to the platform of the Internet of Things (IoT). The SuperGrid, whose foundation is the SandBox (600 components bundled together to retrofit into the existing standard electrical boxes), communicates as a meshed topology Machine-to-Machine (M2M). The additional Snap-On models, as well as the integration of existing best-of-breed solutions, uniquely come together and share information to deliver invaluable libraries of real-time analytics and data. Amelio has conceived a growing number of patent claims in addition to the SuperGrid; his goal is to contribute to society in ways that benefit the community through revolutionary ideas that will reinvigorate the economic and environmental climates with positive, expeditious and progressive programs. The company's components will save lots of wasted energy.
Amelio's reputation is based on his work as co-founder of Chameleon-USA advertising agency in 1998. It was a global, full-service, family run advertising agency that represented high profile clients such as Inter IKEA Systems BV, Steve Madden, Coca Cola, MTV, Buffalino, Candy's, IFCO, AOL, New Leaf Teas, Polaris, and many others. He became well known for his visual acuity and passion for art.
"Art is not only expressive in a physical matter, it can also be applied conceptually in all mediums, expressively and technically," Amelio believes, and claims that he can't avoid it, as he perceives potential improvements in everything. Amelio also claims that his sleep is often interrupted by vivid dreams that encourage him to wake up and create the next fresh patent claim to add to his many and growing claims that will soon become vehicles that benefit society in one form or another.
Perhaps pledging for fraternities, aka turning Greek, at Syracuse University was ironic in an odd sort of way because Amelio couldn't be more Italian. Yet he found a home in LOIS/USA, an advertising agency owned and run by a Greek man who revolutionized the advertising world with iconic campaigns such as "I Want My MTV"; helped create and introduce VH1; named Stouffer's Lean Cuisine frozen food line; and developed marketing and messaging for Jiffy Lube stations.
Later, at Serino Coyne Advertising, an entertainment ad agency, he was given the challenge of filling theatres seats on Broadway during the recession of the early 1990s. Amelio had the challenge of representing 2, 3, or more Broadway shows competing for ticket sales at the same time. If one show got more attention than the other, boy did you hear about it—and it wasn't pleasant. There is nothing worse than upsetting a client who is in the business of selling tickets to an audience who is attracted by emotional entertainment.
Critics' reviews were everywhere adorning walls and doors alike like graffiti strategically placed throughout Shubert Alley. Amelio insisted that something more appealing should be presented to encourage ticket sales. His account at that time was City of Angels, which was nominated for seven Tony awards. Amelio decided to use no words at all but giant 6 foot cutout images of 7 Tony Awards and place one on each door of the Virginia Theatre. That same morning, the phones wouldn't stop ringing; every representative for all the other shows called the agency demanding that they too wanted Tony Awards on the theatres of their doors. It was the first and last time in Shubert Alley history that the critics' quotes were silenced.
At his own agency, Amelio developed an excellent client relationship with Steve Madden, founder of the publicly- traded footwear company. After once being handed Madden's business card at an event, Amelio had the temerity to schedule an interview with Madden, unbeknownst to the business maverick. After meeting an angry Madden at his office a few years later, Amelio began a pitch for his had business that at first angered him but which he then happily accepted with eagerness.
Amelio was Madden's adman for seven years. He exceeded all expectations and saturated a fickle footwear market with clever campaigns that realized more than $65 Million in sales in less than 3 years. Amelio and his co-worker brothers quickly became Steve's 'Madden Men' in an office and fashion field that predominately employed women. He used his creativity to produce cutting-edge advertising that amplified Madden's growing, powerful brand.
In the advertising world, Amelio learned that brands benefited directly and indirectly from the passion, talent and effort and he wanted to explore that further in a new field and business of his own. He dreamt of a brand that had value before developing a brand ID or a marketing campaign and towards the end of 2009, the concept for N2 was born.
It came as an epiphany as Amelio and his friend David Katz were watching a documentary comparing inventors Nikola Tesla with Thomas Edison. Amelio realized that the face plate for the wall socket and wall switch had characteristics that were similar in size and saw the smart phone as easily replacing the face plates. He thought that perhaps light switches could also become detachable phones and that wall sockets would be smart enough to integrate with the electrical infrastructure and become digital spigots that could monitor harmonics similar to that of water facet. David and Paul went online and did research to see if in fact they had something unique or if the idea already existed in a patent claim or in reality. But they couldn't find anything that involved the integration of smart phones and the electrical infrastructure and it drove both of them crazy.
Amelio wasn't an engineer but couldn't get the thought out of his head losing, many nights of sleep thinking about this. He recalls staying up many nights watching useless programming on television and although tempted, he didn't subject himself to yielding to the temptation of that late night commercial for inventors to call if they had a new idea.
Unfortunately, there isn't a handbook out there on how to go about turning an idea into a marketable product so the process of discovery can be very painstaking.
His creativity led him to the creation of this promising technology and now Amelio is forging alliances to foster its development. The company has been awarded Start-Up NY Program acceptance. This introduction opened the door to NY-CRIN, which is a network of 25 leading universities in the NY tristate area designed to support regional needs for innovation education, infrastructure and research by providing state-of-the-art training for academic researchers and technologists through the National Science Foundation I-Corps program.
Amelio continues to grow alliances, such as with US Information Systems (USIS), which will be training and certifying electricians to install his products while supporting the electrical installation nationwide.
Amelio has successfully shifted his inventive spark from advertising to a sustainable archetype for tomorrow's buildings. His patented technology goes well beyond anything that is currently on the market by truly combining the Internet of Things through its innovative, proprietary hardware and software.
This post was published on the now-closed HuffPost Contributor platform. Contributors control their own work and posted freely to our site. If you need to flag this entry as abusive,
send us an email
.