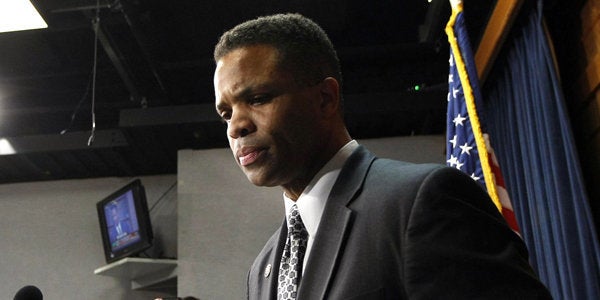 Even though U.S. Rep. Jesse Jackson Jr. says he has gotten a clean bill of health from federal prosecutors, sources tell the Chicago Sun-Times he's not yet in the clear.
Investigators want to know what Jackson knew about allegations that a Jackson "emissary" offered to raise at least $1 million in campaign contributions for Gov. Blagojevich in exchange for appointing the Democratic congressman to a U.S. Senate seat, sources say.
Jackson has denied wrongdoing and has said he is to meet with investigators as early as today.