A man of few words is a phrase we hear often, but you only rarely ever get to meet these unicorn men with very little to say (at least I know I do). I however recently had the pleasure of meeting such a man. I soon came to find out it's because he prefers to let the pictures do all the talking for him.
Meet the Founder of WeMontage: James Oliver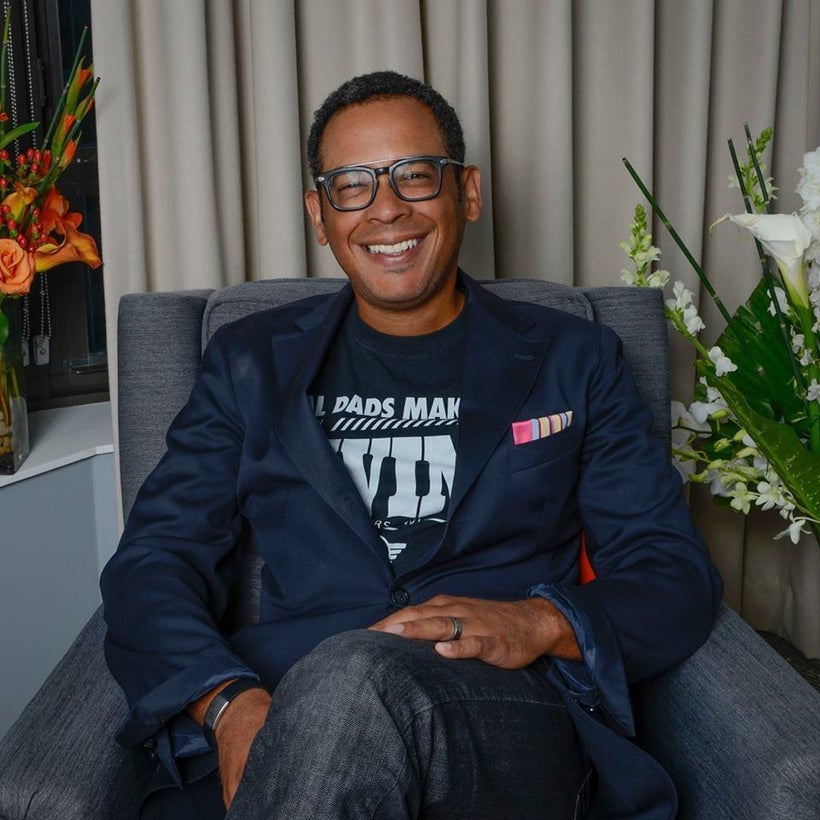 A Morehouse man and now published author, his first shot at entrepreneurship is a familiar story we've all grown to know, "the road less traveled is often hard, but also very worth it." When James set out on this fateful journey to launch his new business, he figured with a little grit and a lot of hard work he'd be able to rise to the top with relative ease.
And as the story so often goes, that's not exactly how things went. Using the last $35,000 he had in savings, he charged head first into this dream and hired a development firm to build out a sophisticated website that would allow customers to upload their digital photos for print. The intended time frame: 3 months. The actual time frame: 12 months. Having not planned for a 9 months with no consistent income, he found himself at the end of 2012 completely out of money and feeling hopeless.
He and his wife were trying to get pregnant and had started IVF treatments in the early Spring. As it so happens, in late 2012 they discovered the treatments were successful and they were expecting twins. This. Freaked. Him. Out! He was excited but also out of money.
With a family to support, he picked up a job at the mall to earn to income while his wife was pregnant and the site was being built. Depression began to settle in and the hopelessness soon turned into despair.
Feeling desperate he decided to call a state sponsored agency for help. He was told about an upcoming conference in Wisconsin where he could pitch his idea to investors. There was no prize money, but he was hoping to make a connection with someone in the room who could help him further make his dream a reality, and he was right. He was urged to apply for Gener8tor, a tech start up accelerator in Wisconsin. He did and after 2 interviews he was accepted!
This acceptance would completely change the trajectory of WeMontage. His wife had to undergo a premature C-Section 2 days before he was scheduled to leave. With 2 babies fighting for their lives, he didn't want to leave; his wife however was not having it any other way. For 3 months they would talk daily and share a tearful cry, and every weekend he would drive home and spend time at the NICU with his wife and their twins (a boy and a girl).
At the end of the long and gruesome 3 months, the original website had been scrapped, and a more user friendly design was up and running for a demo launch in front of investors. While waiting on his turn to pitch, he received a call from an investor whom he had met weeks prior, he stated they wanted to fund the entire $250,000 in investment. Hearing the news, James dropped to the ground and began to thank God.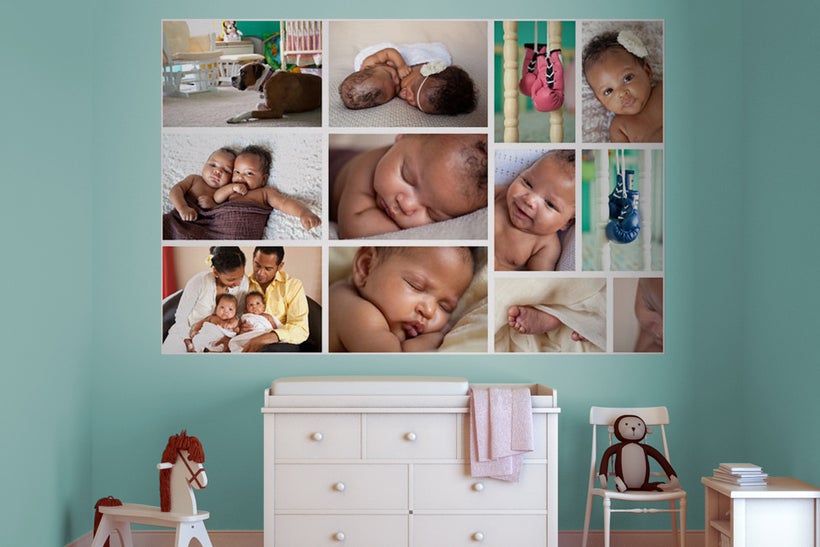 Tell me about your business
WeMontage.com is the world's only website that lets you turn your digital images into a large collage, on removable wallpaper. Our primary customers are moms and grandmoms. But our biggest customers are businesses who use the product to celebrate employees and boost morale. As well as to display their products and branding.
What inspired you to start this business?
It was the summer of 2011 when my wife called me upstairs to see something she was watch- ing on TV. When I went upstairs, it was as if the clouds parted and the angels were singing. It was the proverbial "aha!" moment you hear so many entrepreneurs talk about.
She was watching an HGTV episode of the interior design show Home by Novogratz, starring the well-known interior designers, the Novogratz family. They were in someone's basement covering the walls with big, beautiful photographs on what they called photo wallpaper.
I had never seen anything like it and I wanted it! We had gorgeous photos from our wedding in the Dominican Republic, and I thought this would be a great way to display the memories of our beautiful day. I stayed up all night trying to figure out how the heck they did that. And much to my chagrin, there was no easy way for the average person, like me, to recreate what I saw on TV. I created WeMontage to fill the gap.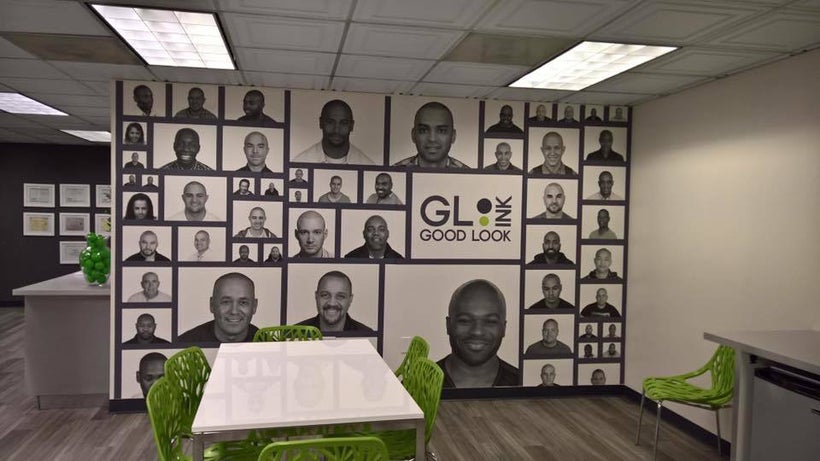 What is unique about you what you do?
People display images because they make them feel love, happiness, or inspiration. Because of our large, unique format, and beautiful print quality, customers get more love, happiness, and inspiration from their photos on a WeMontage than they do from picture frames and canvas prints.
Also, there are certain places where nails in walls to hang photos aren't allowed, like dorm rooms, assisted living facilities, and nursing homes, for example; in these places a WeMontage is the perfect solution.
What kind of impact do you hope to have with it?
I will disrupt the picture frame and canvas print industry.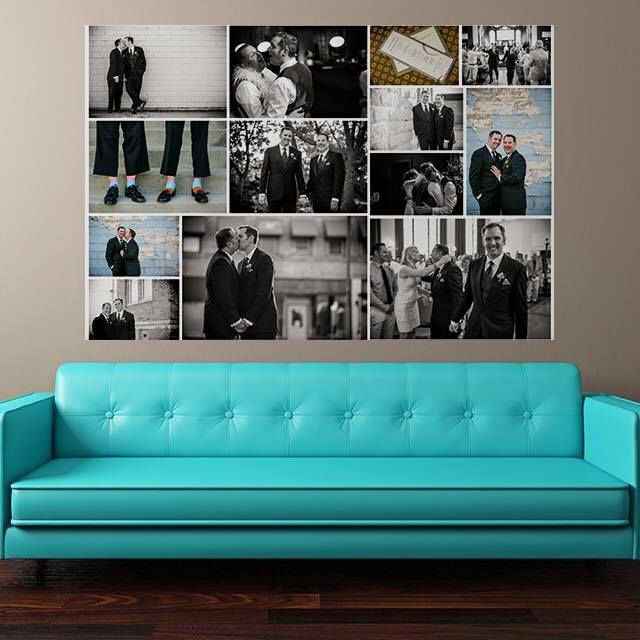 What process do you go through when making a business decision?
I talk with my investors and advisors. I will also sometimes meditate on a problem.
What have been some of your failures, and what have you learned from them?
One of the biggest mistakes I made was doing a Groupon campaign. In retrospect, that decision was made out of desperation, which I won't ever do again.
What would you say are the three key elements for being a successful business owner?
You must have a great product at a good price.
You must have grit (persistence and resilience).
You must have good mental health.
BONUS: If you're married, you must have a supportive spouse, or the business will fail, the marriage will fail, or both will fail.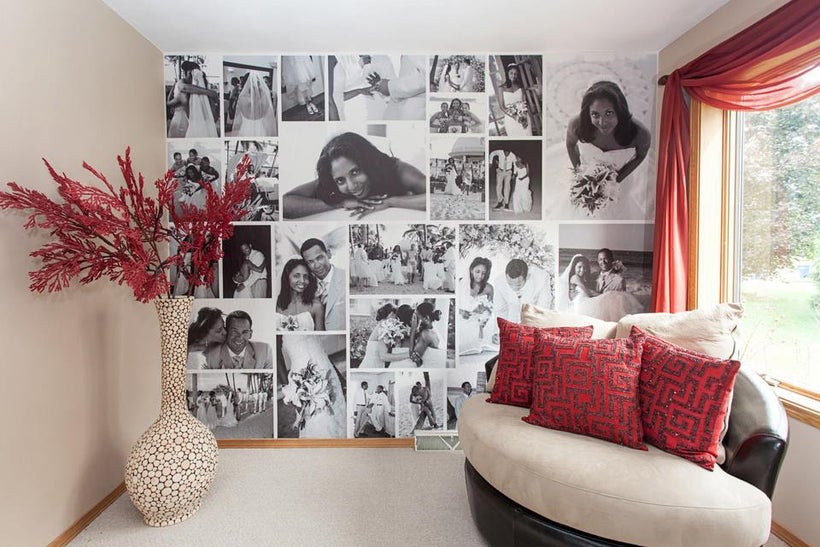 Where you see yourself and your business in 10 years? 20 years?
I will have sold the business for tens of millions of dollars and will be on to the next venture.
How can people get in touch with you?
You can visit our website at www.wemontage.com or find us on Twitter: @jamesoliverjr @WeMontage, IG: @WeMontage, FB: fb.wemontage.com
-------------------------------------------------------------
Donteacia Seymore is an American inventor and innovation strategist. She helps inventors all over the globe build, fund, and launch their incredible ideas. If you're looking to create a product and need a little guidance, download the free guide, How to Build Your Product in 4 Easy Steps —-> Click here to get the Guide! Or go to bit.ly/build4steps
If you don't have a product and want to catch more of my interviews with dope entrepreneurs, sign up for my weekly podcast, The G Spot Podcast so we can help you find your sweet spot in today's global marketplace ——> Click here to subscribe Or go to www.thegspotpodcast.com
This post was published on the now-closed HuffPost Contributor platform. Contributors control their own work and posted freely to our site. If you need to flag this entry as abusive,
send us an email
.