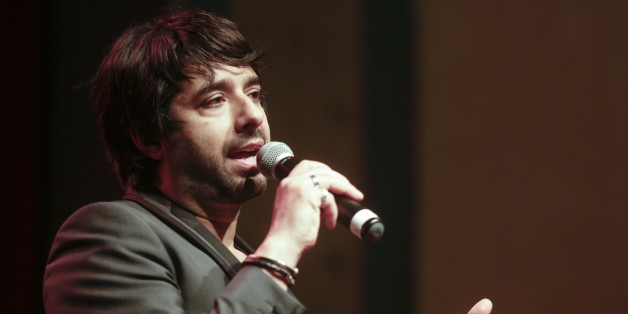 Former CBC radio host Jian Ghomeshi has been charged with four counts of sexual assault and one count of "overcome resistance -- choking," CBC News reported Wednesday.
Ghomeshi, 47, appeared in court Wednesday afternoon and was released on $100,000 bail, according to the Toronto Star. Conditions of his release also included the surrender of his passport, that he live with his mother, and that he not leave Ontario.
Following Ghomeshi's bail hearing, his lawyer, Marie Henein, gave a brief statement.
"Mr. Ghomeshi will be pleading not guilty," Henein said, adding that neither she nor Ghomeshi would be making any further media statements. "We will address these allegations fully and directly in a courtroom. It is not my practice to litigate my cases in the media."
The swarm of journalists and television crews surrounding Ghomeshi Wednesday could be seen on Twitter:
"We will not be making any further media statements nor will Mr. Ghomeshi be making any further media statements" pic.twitter.com/GsSU5aRIQg

— Don Peat (@reporterdonpeat) November 26, 2014
CHOPPER VIEW: #JianGhomeshi leaves court in #Toronto to huge media horde gathered outside. View from #CTVChopper pic.twitter.com/iBIVwFKS4C

— Simon Ostler (@SimonOstler) November 26, 2014
Ghomeshi and lawyer @CityNews pic.twitter.com/C6LZzVvUfF

— Tracy Tong (@TracyTongCity) November 26, 2014
And #Ghomeshi is gone! pic.twitter.com/NsC9pH5w5M

— John R Kennedy (@GlobalJRK) November 26, 2014
Allegations about Ghomeshi's sexual misconduct first began to surface in October after three women came forward saying they had been sexually assaulted by the radio host. Ghomeshi has previously denied the allegations, stating that sexual activity with the women had been consensual.