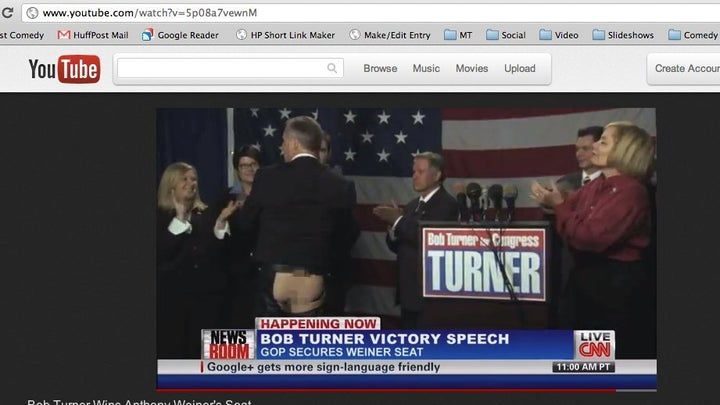 Democrats took a big loss in New York state this week when disgraced Congressman Anthony Weiner's seat went to Republican Bob Turner in a special election, but it did provide some fodder for this week's late night comedians.
Jimmy Kimmel got in on the fun with some jokes at Weiner, Turner and losing Democrat David Weprin during his monologue below. Highlights include some almost-too-ridiculous footage of Weprin's awesome dance "skills" and spoofs of Turner's campaign ad and victory speech.
Considering how easy these jokes were to make, it's amazing anyone got elected.