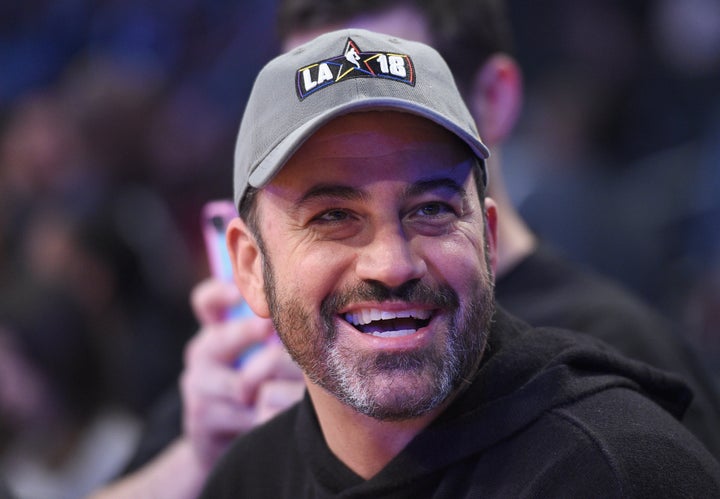 Jimmy Kimmel is hosting the Oscars for the second straight year on Sunday, but he's already earning bad reviews from his wife for his performances at breakfast.
Kimmel began making "normal" pancakes about a year ago, and graduated to "realistic, totally edible portrayals" of beloved children's characters and other fun shapes, she wrote. No stencil, mind you. She's impressed ― in an irritated sort of way.
"The adorable pancakes my husband, Jimmy Kimmel, cooks for our kids are making my life hell," the headline reads.
McNearney, the co-head writer of "Jimmy Kimmel Live!," often serves Cheerios, so the griddle masterpieces make her feel like she isn't stacking up. "Now I feel inadequate," she wrote.
"His artistic ability has become my burden," she said. "When he isn't home, our daughter sits at the kitchen table, glares at me and says, 'I want a pancake. Peppa Pig. She doesn't even know that pancakes are round.' "