It's a month to go until the Qualifiers for the 35th America's Cup begin and all the teams are now based out here in Bermuda.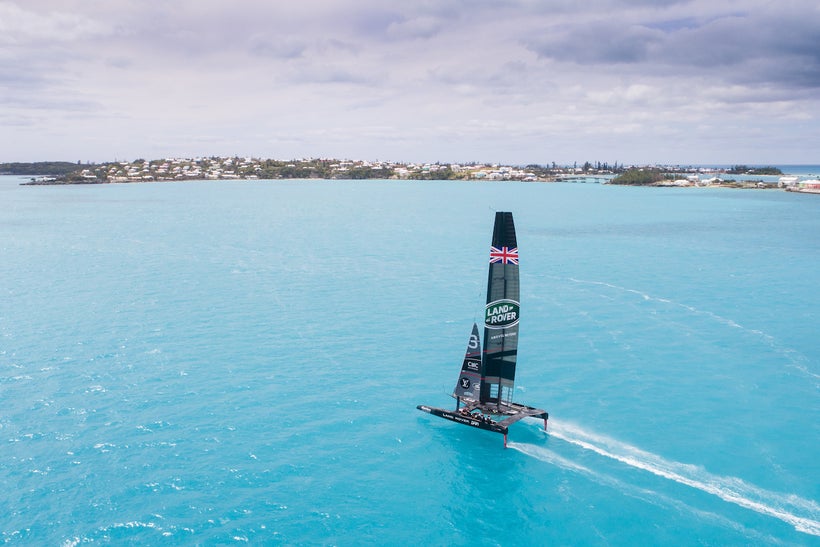 We have yet to all line up against each other on the water, but this week on shore all the six nations contending for the America's Cup, and ACEA – the America's Cup Event Authority, came together in a joint effort to highlight an important environmental issue here on the island – the invasive lionfish.
Lionfish are rapidly expanding their range in the Caribbean and Atlantic and have recently been found in Italy. As they have no natural predators, and a female can spawn up to 30,000 eggs every 3-4 days – as well as consuming 20 fish in 30 minutes – they are dominating world's oceans.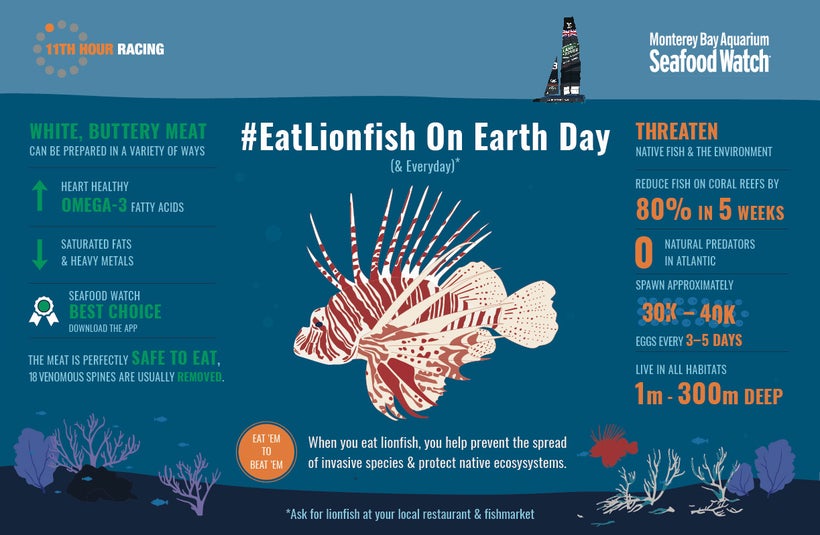 To raise an awareness of the issue and put focus on lionfish as a sustainable and delectable seafood choice, the team's exclusive sustainability partner, 11th Hour Racing, hosted the #EatLionfish Chefs' Throwdown event, at the Commissioner's House at the National Museum of Bermuda, Royal Naval Dockyard.
It was a very much a Masterchef style cook off – and all the chefs involved are committed to working sustainability within their own nations. Heading up the group was Rob Ruiz – who was also raising the flag for OTUSA, joining him was Gael Orieux (France, Groupama Team France), Taichi Kitamura (Japan, SoftBank Team Japan), Annabel Langbein (New Zealand, Emirates Team New Zealand), Christofer Ekman (Sweden, Artemis Racing) and representing us, the Brits, was Chris Kenney, Head Chef on Richard Branson's Necker Island.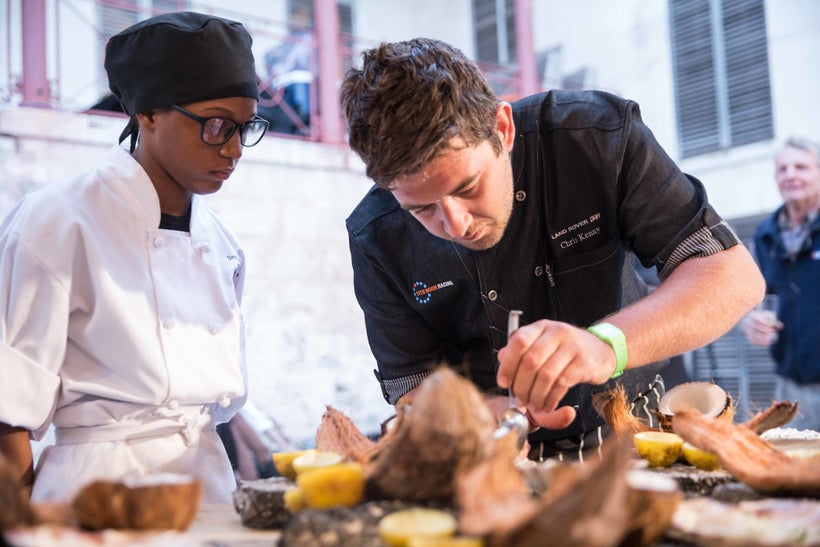 My wife Georgie and I have visited Necker, and they have the same concerns with the lionfish and the health of their coral reefs, so were keen to get involved and support.
Back in the UK, Hugh Fearnley-Whittingstall is helping to raise awareness of lionfish as a tasty, sustainable food source. He's supported our lionfish legacy project by creating a special recipe from his famous River Cottage HQ (see below).
There's some technology involved with tackling the issue too, a group of local Bermudian scientists and conservationists, Robots in Service of the Environment (RSE) showed us their inventive way to try and beat them – a robot prototype designed to stun and capture the fish at depths that human divers rarely reach. Some of the team have their permits to cull lionfish, but as it is such a widespread issue, you really need some support.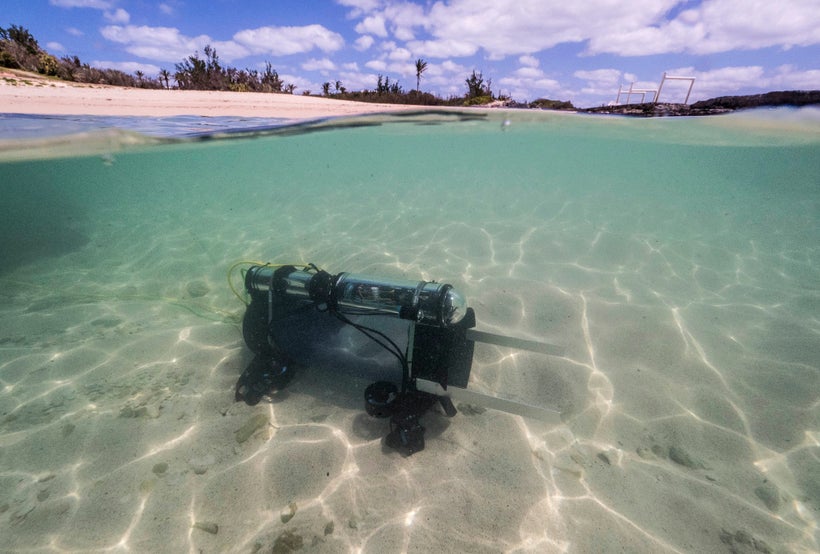 Change comes with the power of partnerships and as we get closer to the Cup, the competition will heat up but making our oceans – our playgrounds – better is something we all agree on.
We need the help of the fans and supporters and encourage everyone to do one thing to make a difference. For us on Earth Day 2017 it's to #EatLionfish.
Hugh's River Cottage lionfish recipe: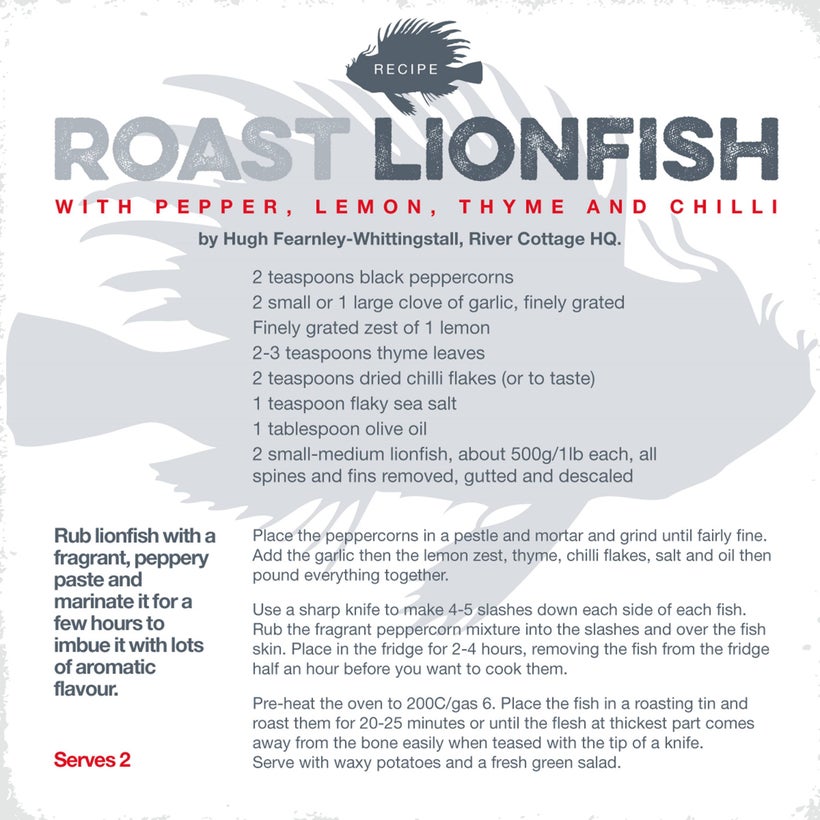 This post was published on the now-closed HuffPost Contributor platform. Contributors control their own work and posted freely to our site. If you need to flag this entry as abusive,
send us an email
.