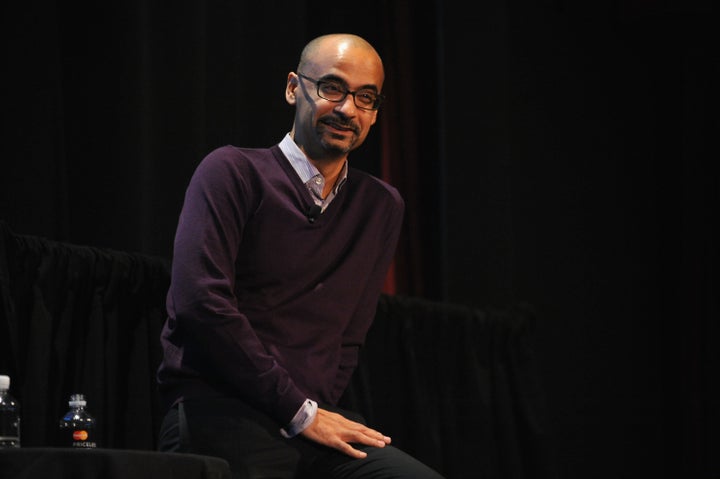 Junot Díaz was one of five novelists President Barack Obama had lunch with last week, and the Pulitzer Prize-winning author recently described the meeting as "surreal."
In a New York Times profile published Monday, Obama discusses the authors he admired and the books that shaped his presidency. Díaz was one of them.
"I had lunch with President Obama on Friday, which was surreal and extraordinary to say the least," Díaz wrote in a post on Monday. "I figured after all my criticism of his policies I wouldn't be high on his list for anything but clearly there's room at his lunch table for dissent, something we won't be seeing a lot of with the next president."
But after his lunch meeting with Obama, Díaz had nothing but praise for the president. 
"What surprised me was how completely unbowed President Obama was, how certain he was that the country would find its way," the author wrote on Facebook. "He burned with optimism and faith invincible. If President Obama could still be positive after all the Republican bullshit he'd been through―that gave me hope. He was certainly one of the most complete man I'd ever met. With only a few days left before he leaves office I find myself, more than anything, overwhelmed by the knowledge that over the next four years we're going to be missing Obama something awful."
And the admiration is certainly mutual. Obama told the New York Times that Díaz's writing, and that of Jhumpa Lahiri, gave him perspective by touching upon "a very particular contemporary immigration experience" with stories about "longing for this better place but also feeling displaced." 
BEFORE YOU GO