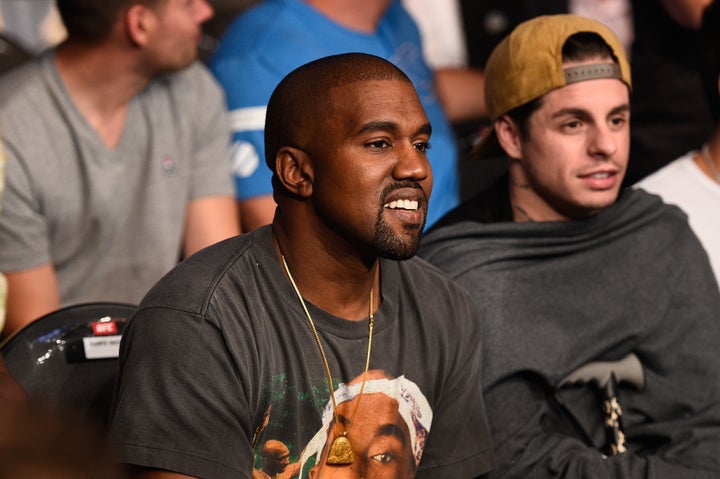 Nobody loves Kanye like Kanye loves Kanye, but the rapper recently revealed one thing he likes almost as much as himself and his wife: McDonald's fries. 
Mr. West penned a poem about the fast food joint for Frank Ocean's new zine, "Boys Don't Cry." The publication was released on Saturday in conjunction with the artist's new album "Blond."
Called "The McDonald's Man," the poem is interesting, to say the least, but Twitter users were lovin' it.
Below is the poem in full (we predict Ye will rap this at the Yeezy Season 4 show). 
McDonalds Man
McDonalds Man
The French Fries Had A Plan
The French Fries Had A Plan
The Salad Bar And The Ketchup Made A Band
Cus The French Fries Had A Plan
The French Fries Had A Plan
McDonalds Man
McDonalds

I Know Them French Fries Had A Plan
I Know Them French Fries Had A Plan
The Cheeseburger And The Shakes Formed A Band
To Overthrow The French Fries Plan
I Always Knew Them French Fries Was Evil Man
Smelling All Good And Shit
I Don't Trust No Food That Smells That Good Man
I Don't Trust It I Can't
McDonalds Man
McDonalds Man
McDonalds Damn

Them French Fries Look Good Tho
I Knew The Diet Coke Was Jealous Of The Fries
I Knew The Diet Coke Was Jealous Of The Fries
Even The McRib Was Jealous Of The Fries
I could See It Through His Artificial Meat Eyes
And He Only Be There Some Of The Time
Everybody Was Jealous Of Them French Fries
Except For That One Special Guy
That Smooth Apple Pie 
McDonald's was clearly lovin' the free publicity and tweeted at the rapper on Sunday. (Did it really take them this long to come up with such a weak response?) 
"I was at his house last week and he was playing me his 'scriptures,' as he calls his spoken-word interludes, and there was one about McDonald's," the rapper said in an interview with The Guardian. "'Those fries / Those fries / I have them in my eyes / That smooth apple pie…' I love it. What is the line between art and ignorance?"
BEFORE YOU GO
PHOTO GALLERY
Old Photos Of Kanye West