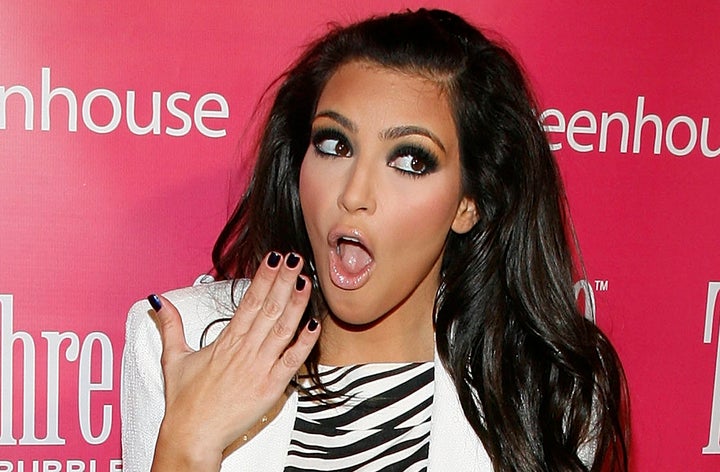 For those among us lucky enough to have set foot in a Dash store, the image of untouched piles of Kendall and Kylie's sci-fi novel and the totally not Photoshopped portraits of Kim, Kourtney and Khloe going up in flames will surely be de👏 vas 👏 ta 👏 ting. 
On Monday night, an unidentified man reportedly attempted to burn down the West Hollywood location of the Kardashians' Dash store. Apparently, the culprit, who we can assume is NOT enjoying the new Kimoji upgrade, threw "a weighted, burning rag" through the boutique's window, according to TMZ. 
Luckily, nothing inside the store caught on fire as the object in question was found "smoldering" on the floor, the Los Angeles Times reports. 
"We got a phone call that there was a male who threw an object through the window," West Hollywood Sheriff's Station's Lt. Edward Ramirez told the Daily News.
"We are treating this as an attempted arson," Ramirez added.
According to TMZ, authorities discovered a bottle of lighter fluid outside the establishment. At this time, there is no one in custody as the suspect has yet to be apprehended. 
The investigation is still ongoing and deputies continue to survey the crime scene, in hopes that the incident was captured by cameras in the area. 
And below is Kim's fake real-time reaction to the devastating news. 
BEFORE YOU GO
PHOTO GALLERY
The Kardashians