La MaMa is well-known for its focus on intergenerational art and activism, and this illuminating discussion embodied the spirit of the annual "La MaMa's Squirts: Generations of Queer Performance" festival held in this space. The evening brought two brilliant minds together to chat about everything from the lives of LGBTQ people under President Trump to the queering of cheese to the nature of activism in 2017.
Bornstein told The Huffington Post that she wanted to do the La MaMa talk because she feels that Hammel is "essentially me at that age only much smarter, more courageous, and with far more knowledge and wisdom at her fingertips." She also felt like the conversation needed to break down traditional notions of "pride" in the queer community.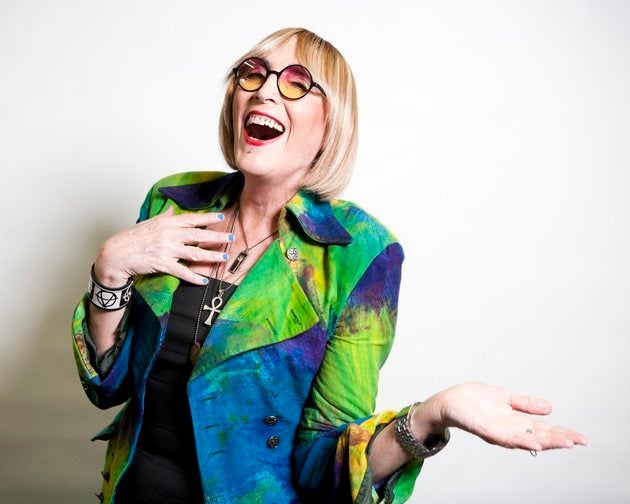 "Too much of our LGBTQetc generational interaction is based in pride," Bornstein told The Huffington Post. "Too many old farts are proud of what they did years ago, and resent the changes that young things are bringing to the table. Too many young things are proud of their own more recent achievements and rightfully resent being pulled back to go ohhhh and ahhhh over the past. Pride in many religions is a sin. Well fuck sin, but I do think pride is problematic in that it's self-serving and freezes us in the past. As soon as we own pride in an accomplishment, that pride drags us away from the here and now and hampers our ability to navigate life as it unfolds."
For Hammel, a trans woman who was formerly well-known for her drag persona, the talk marked a milestone on her own journey with identity alongside a figure like Bornstein who has been so formative in helping LGBTQ people understand themselves more authentically.
"My journey with identity is not interesting, but Kate's books are very interesting, and I recommend them to anyone with any curiosity about trans stuff," Hammel told The Huffington Post. "The wisdom in those books is delivered with a candid lucidity and sweetness that you won't find anywhere else. They leave no room for shame.... I would like [people] to find [the interview] as diverting as I did. Also there is a scarcity of long form interviews with Kate on YouTube, which is a shame because she deserves to be heard at length. We've added about an hour and eleven minutes to the record, which barely scratches the surface, but is better than nothing."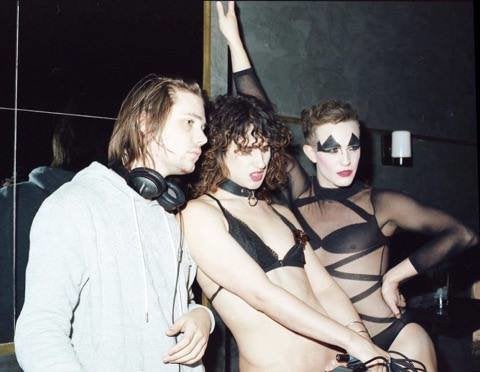 In conjunction with this talk, Hammel recently released an EP called "Very Great" and is continuing to charm people around the world with her impressive monologue show HammCast on YouTube.
The interview is available in full above. Bornstein also had some advice for all young LGBTQ people the nation heads into the presidency of Donald Trump.
"Well, first it's important that we eat well and get enough sleep," she said. "Really. This is a time of high level anxiety and if we are hungry or tired, we will become the effect of bad news and be unable to rise above it. Next, it's important is to stay in close touch with each other: being lonely only ever exacerbates anxiety. Some of us are going to dive way down into our personal deep holes of fear and anger. The more we hang out with each other—face to face or side by side, in person, not solely online—the more we'll be able to be there for each other when the abyss yawns in front of us. This builds trustworthiness, and trust is exactly what's disappearing rapidly during this changing of the guard."
Bornstein added, "Finally, it's important to know that all of us can do or not do anything we need or want to do in response to the madness that is dawning. Anything. If we do nothing: no guilt. If we do something: no feelings of I didn't do enough. The big and frankly only rule we need to follow now and in the coming hard times is don't be mean. Mean is what got us into this mess, and more mean—including mean to those who oppose us— is only going to drag us further down."
BEFORE YOU GO