Kellyanne Conway claims President Donald Trump doesn't know and didn't work with two of his 2016 presidential campaign advisers who have been linked to Russia. The assertion follows FBI Director James Comey's confirmation Monday that that the bureau is investigating ties between Trump's presidential campaign and the Kremlin.
"In the case of Mr. Page, Mr. Gordon, some others, they really have very attenuated contacts to the campaign that I managed for the last three months," Conway said on "Fox & Friends." 
"I have spoken directly to the president and other senior officials about this. He doesn't know these gentlemen. He didn't work with them."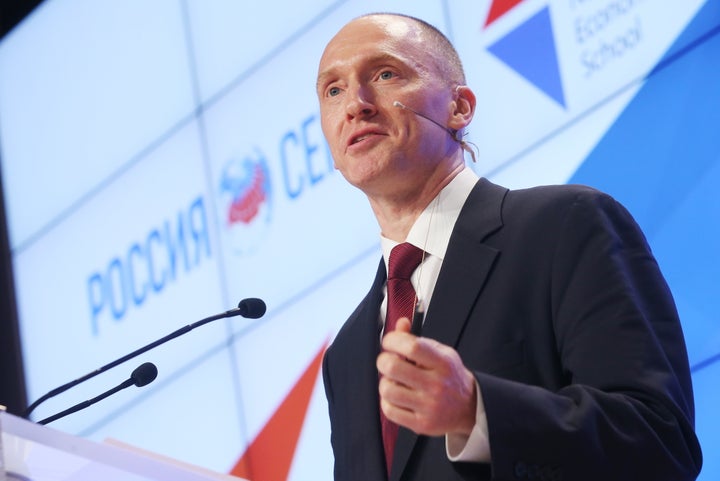 Conway's attempt to distance Trump from surrogates linked to Russia mirrors White House Press Secretary Sean Spicer's comments during a press briefing Monday. Paul Manafort, who once managed Trump's presidential campaign, has also been linked to Russia. But Spicer claimed Manafort played only a small part in the political operation.
"There's been a discussion of Paul Manafort, who played a very limited role for a very limited amount of time," Spicer said.
Manafort became Trump's campaign manager in March 2016 before resigning in August amid scrutiny over his ties to pro-Russian forces.
Spicer also attempted to weaken the link between Trump and retired Lt. Gen. Michael Flynn, who resigned as Trump's national security adviser last month after reports surfaced that he had met with Kislyak and mischaracterized the nature of those conversations to Vice President Mike Pence.
"Even Gen. Flynn was a volunteer," Spicer said.
While Flynn served in that capacity throughout the campaign, his final meetings with the Russian ambassador came after Trump had named him as national security adviser.
How will Trump's first 100 days impact you? Sign up for our weekly newsletter and get breaking updates on Trump's presidency by messaging us here.
This article has been updated with more details including on the links Page and Gordon have to Russia.
BEFORE YOU GO
PHOTO GALLERY
If Donald Trump's Staff Were Spokespeople For Other Historic Events