This week is no exception, with an undated photograph of the North Korean dictator posing next to millions of potatoes providing the inspiration.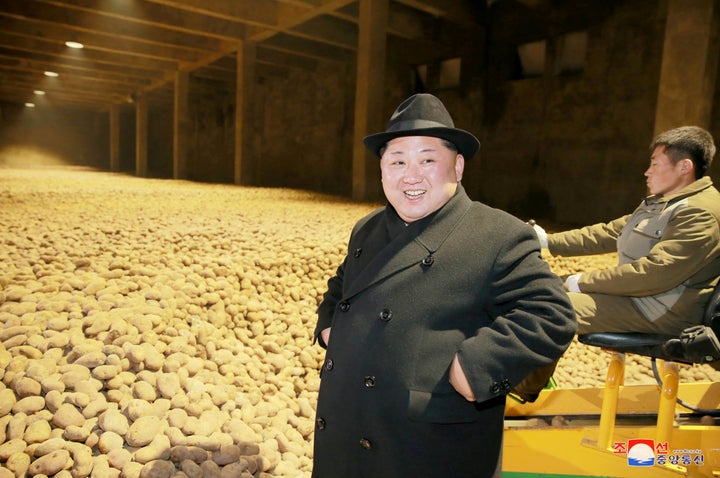 The state-run Korean Central News Agency released the image of Kim inspecting a Pyongyang potato flour factory on Wednesday. (A United Nations report in March estimated that 20 percent of North Koreans are undernourished.)
The photo captured the attention of Redditor MILEK12, who shared it to the site the following day. Fellow users have since tweaked it in various comical ways.
U.S. President Donald Trump and the popular plastic toy Mr. Potato Head both feature. A sampling of the reworked posts are below:
BEFORE YOU GO