A Tennessee zoo has launched a probe into the mysterious death of 30 snakes, a lizard, and two other reptiles. 
Workers arriving at Zoo Knoxville on Wednesday morning found the animals unresponsive, officials said. All of the creatures were in the same building, the Atlanta Journal-Constitution reported. 
The zoo immediately evacuated the creatures in the affected building, gave them oxygen, and conducted ultrasounds to detect if any of their hearts were still beating, it said in a Facebook post. Nineteen animals survived. 
Three of the lost snakes ― the Louisiana pine snake, the Catalina Island rattlesnake and the Aruba Island rattlesnake ― were critically endangered species, according to the AJC.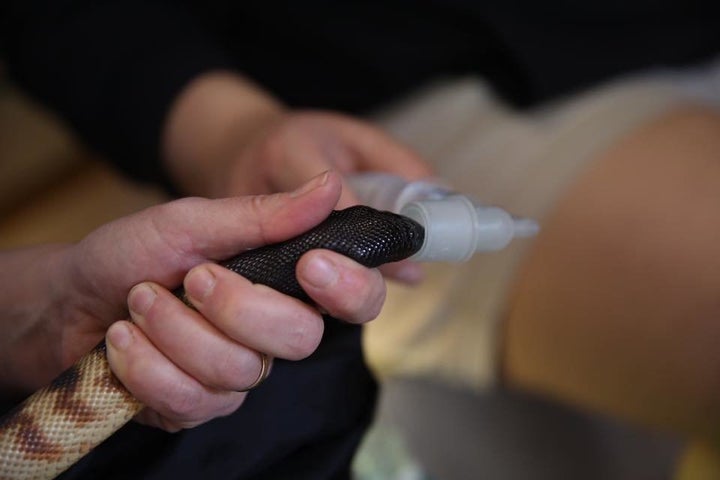 Veterinarians from the zoo and the University of Tennessee College of Veterinary Medicine are investigating the deaths, and inspectors are examining the building.
Reptile and amphibian specialists are examining the animals' bodies in hopes of learning more about what happened, Zoo Knoxville wrote on Facebook.
"This is a devastating and catastrophic loss to our zoo," Lisa New, president and CEO of the zoo, said Saturday in a statement. "These animals were important ambassadors who helped so many people understand the role snakes and lizards play in the balance of nature."
The incident has also ended "breeding programs for several endangered and threatened species," she said.