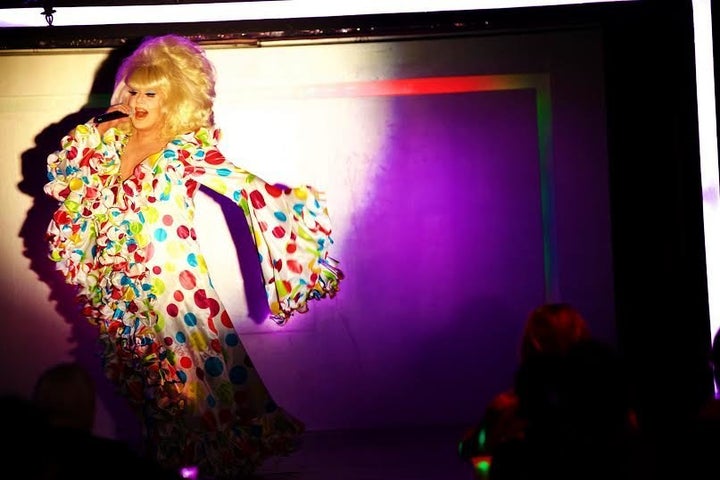 One of the most legendary drag queens to ever strut across the face of the earth is back with a brand new gig.
Lady Bunny is packing her bawdy one-of-a-kind brand of comedy into a new show at the historic Stone Wall Inn beginning Wednesday, April 13. According to a press release sent to The Huffington Post, "Trans-jester" will showcase Bunny's patently hyper-sexual, delightfully over-the-top humor and challenge the notion of "political correctness." 
"We've become so politically correct that they just made Dick Van Dyke change his name to Penis Von Lesbian," Bunny jokes in the press release.
The show will also, of course, include a number of parodies by the queer comedian, including her own special renditions of songs from Adele, "Rent" and Bruno Mars, as well as a critique of Caitlyn Jenner's recent WTF offer to be Ted Cruz's personal trans ambassador.
"Trans-jester" opens at The Stonewall in on Wednesday, April 13 and will run Wednesdays-Saturdays for twelve performances, ending Saturday, April 30.