Twice a year, in the frantic and fashionable city of Bombay, Lakme Fashion Week showcases collections by some of the country's most respected and sought after designers alongside fresh, emerging young talent.
Lakme Fashion Week Summer/Resort 2012 kicked off on Friday with the highly anticipated Gen Next show, which debuted original creations by seven promising young designers.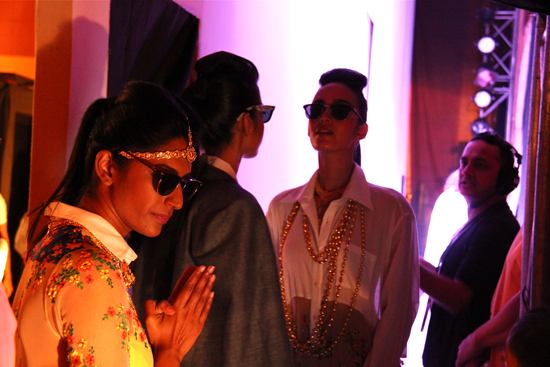 Backstage at the Lakme Fashion Week Summer/Resort 2012 Gen Next show. Photo: Nolan Bryant.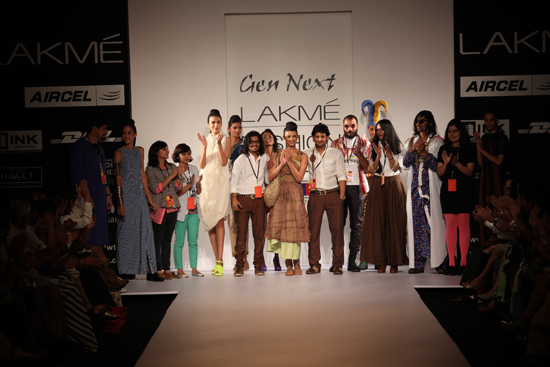 This season's Gen Next designers. Photo: LFW.
Though the coming days will witness exquisite shows from internationally lauded Indian designers like Bibhu Mohapatra and Rohit Bal, LFW will also feature new design talent with a number of smaller shows.
It's been a whirlwind of fashion and style in New York, London, Milan and now Paris but there's no need for fashion week fatigue just yet -- Bombay deserves its due.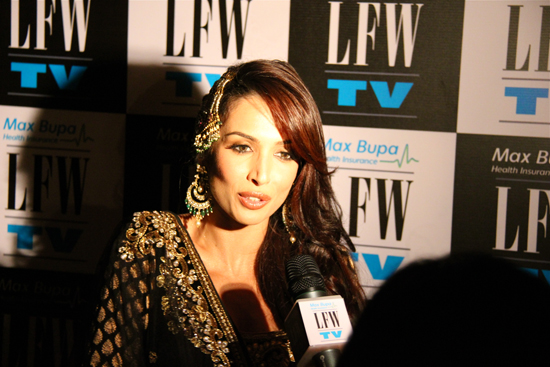 Bollywood star Malaika Arora Khan speaks to LFW TV. Photo: Nolan Bryant.
Get the latest from LFW on Twitter, see behind-the-scenes photos here and stay tuned for international exclusives with Bibhu Mohapatra, Rohit Bal, Narendra Kumar and more!