So amicable, in fact, that Dunham recently released the list of baby names the pair came up with a few years ago. 
"Hey @jackantonoff I just found a potential baby name list we made in 2015," the "Girls" star wrote on Twitter Monday. "I could definitely keep this private, but then the world wouldn't know that you suggested 'Carrot' over and over... Love u!!!" 
Baby Carrot has a nice ring, don't you think? 
The other baby name suggestions include: Oz, Kelly, Na, Ricki Lee, Jacki, Eddy, Joy, Sara Lee, Zavie, Toni, Camilla, Loretta, Rah, Shogo, Clare and Gracious. 
Prior to splitting up, Dunham wrote that she and Antonoff had discussed marriage and kids. In November, Dunham said she thought she overheard the singer planning a proposal to her, but instead it was just him "talking shit" about her, she joked.
A month later, the two reportedly split because they were growing apart, a source told People magazine.
Dunham chronicled the ending of their relationship after she underwent a total hysterectomy in her battle with endometriosis. 
"My beautiful partner, who has seen me through so much pain with compassion and care, has to be away for work, and I can feel us growing slowly apart, since life is so determined to display its full complexity right now," she wrote in an essay for Vogue this year.  "I am surly and distant. I offer nothing."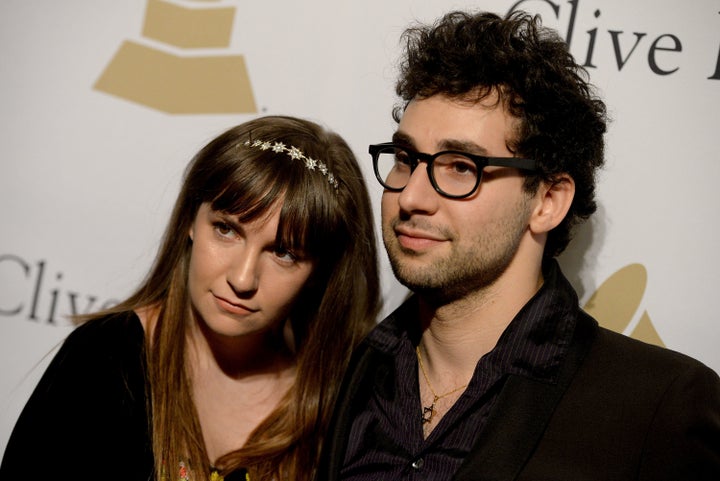 She added: "He reminds me again and again that I am still a woman and still alive. But I also know that soon — for so many reasons that have nothing to do with my uterus — we'll slip away from each other and I will face everything I am losing in impossibly tiny step." 
BEFORE YOU GO
PHOTO GALLERY
Celebrity Photos