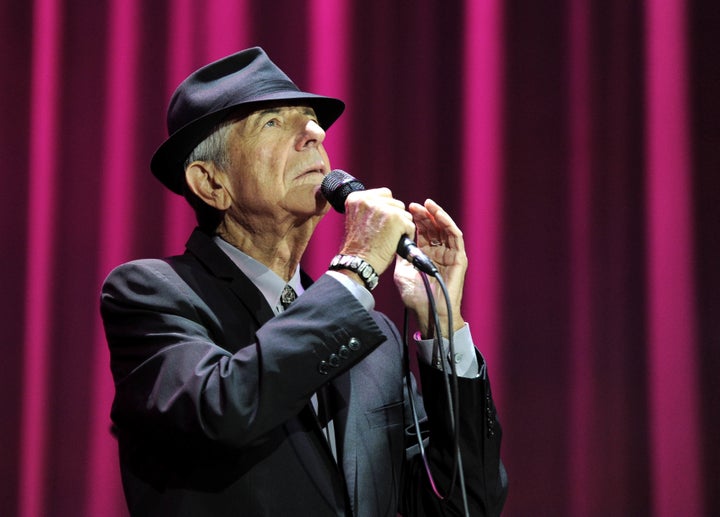 In a new interview with The New Yorker, music icon Leonard Cohen has revealed that, at age 82, he's "ready to die." 
Cohen, whose new album "You Want It Darker" comes out next week, spoke to the magazine about touring, making music and the potential for future projects. 
For his new album, Cohen will likely forgo touring to stay with his family and friends. Throughout his career, Cohen toured to earn money to support his two kids and their mother in addition to himself. 
"There was never an option of cutting it out," he said. "Now it's a habit. And there's the element of time, which is powerful, with its incentive to finish up. Now I haven't gotten near finishing up. I've finished up a few things. I don't know how many other things I'll be able to get to, because at this particular stage I experience deep fatigue.... There are times when I just have to lie down." 
These days, he admitted, he "can't play anymore, and my back goes fast. Spiritual things, baruch Hashem [thank God] have fallen into place, for which I am deeply grateful."
Among his "unfinished" materials are unpublished poems that need arranging and lyrics that need to be recorded. But Cohen is aware he might not get around to finishing them, and he's OK with it. 
"I am a tidy kind of guy. I like to tie up the strings if I can. If I can't, also, that's OK." he said. "But my natural thrust is to finish things that I've begun."
"I don't think I'll be able to finish those songs. Maybe, who knows?" he continued. "And maybe I'll get a second wind, I don't know. But I don't dare attach myself to a spiritual strategy. I don't dare do that. I've got some work to do. Take care of business. I am ready to die. I hope it's not too uncomfortable. That's about it for me."
In the letter, he wrote, "I am so close behind you, that if you stretch out your hand, I think you can reach mine."
To read more from Cohen's interview, head over to The New Yorker. His album, "You Want It Darker," will be released Oct. 21. 
BEFORE YOU GO
PHOTO GALLERY
Celebrity News & Photos