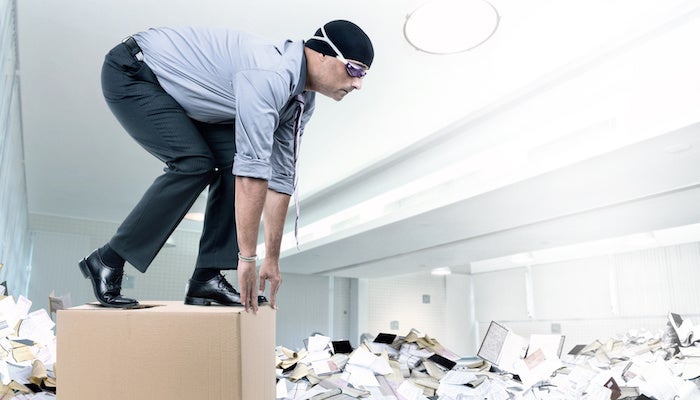 The Olympics tend to fill people with a motley mix of pride, disappointment, and awe. The athletes are inspirational, and often times force you to reflect on your own life. In some cases, with deprecation; in others, with determination. It's important to remember that despite the ease with which Olympians perform (irrespective of winning or losing), there is a history of sweat, strain, and pain behind each of them. We should not ignore this. With great dedication often comes great sacrifice. 
When we learn these athletes' grueling stories, we can uncover lifelong lessons that go beyond victory or defeat. Every athlete has a storied past that can inspire us to reevaluate our own past, and move into the future with renewed conviction.
Family Support Is Incomparable
US Gymnast Simone Biles made winning an Olympic gold medal look effortless. But behind her huge smile is the story of a troubled childhood.
Simone Biles never knew her father, and her mother struggled with drug addiction. To safeguard her from the consequences, Simone was adopted by her grandparents. They fostered her talent and it quickly began to blossom.
Her grandparents sacrificed holidays to travel with Simone to competitions; They encouraged her to be the best she could be for herself; and they provided her with all the love and support a devoted family could. The story of Simone Biles is a shining example of how familial support early in life can put us on a path to success.
Simone says that her grandparent's words resound as her biggest sources of inspiration:Be the best Simone that you can be," and "You don't have to compete against anybody. It's just you and yourself out there," being a few.
The Importance of Marginal Gains (Team GB)
As of 2010, no British cyclist had ever won the Tour de France. Dave Brailsford had a plan to change that. 
Their secret weapon was the theory of marginal gains. The concept is simple. By improving in every area of cycling by at least 1 percent, they could cumulatively create a significant advantage over their competition.
They started with the main culprits of our failures. Bad habits. They began by optimizing the riders' circadian cycles, ensuring they got sufficient sleep and nutrition every day, without fail. Then they focused on the ergonomics of the bike seat, and the weight of the tires. In those cases, they sought a mere 1 percent improvement. 
As the theory of marginal gains predicates, despite the increases being small independently, overall those tiny changes accounted for the difference between failure and success. 
Can you imagine how much more productive your business would be with a similar approach?
Success Is About Inspiring Others
While chasing personal success, we seldom stop to consider who we are affecting in the process, who we might be inspiring. 
Back in 2008, Singapore's Joseph Schooling looked up to Michael Phelps as his hero. After meeting Michael Phelps, Schooling's conviction to be a better swimmer was solidified. Schooling wanted to follow in Phelps' footsteps. He trained hard to attain this dream.
Fast forward to Rio 2016.
A now 21-year-old Joseph Schooling beat Michael Phelps to the gold medal. The headlines concentrated on Phelps becoming the most decorated Olympian of all time. But the ensuring lesson here is that success is not solely about individual accomplishments, it's also about the effect you have on others.
Mo Farah made history this year by claiming his third Olympic title for Great Britain.
What makes his story even more inspirational is how the 33-year-old recovered heroically after being tripped by his training partner. Despite the peccadillo, Farah jumped back to his feet and secured a gold medal without even dusting himself off. 
Maybe Babe Ruth was right when he said it's hard to beat a person who never gives up.
Don't Take Yourself Too Seriously
Despite immense pressure to perform, three times men's 100m consecutive gold medalist and one of the world's greatest athletes ever, Usain Bolt, gleefully revels in the spotlight. 
After inviting Brazilian samba dancers to his press conference in Rio, he taught us all how not to take ourselves too seriously. 
Success is meaningless unless we actually enjoy what we do.
The next time you say to a colleague: What are your plans for the weekend? Remember that the Olympic champions we have cheered over finish lines were asked the same question countless times, and more often than not they answered, "training" 
To achieve what you want in life, you need to set your goals and devote yourself to making them a reality. It won't be easy; You will need extra supplies along the way; You will need support from family and friends; You'll need to fall down and get back up again; You'll probably need to identify some idols; and just like the Olympics, not everybody will walk away with a gold medal. 
If we learn anything from Rio 2016, it's that winning isn't everything, because even the losers can walk home proud that all their perseverance brought them to the Olympics. 
And four years from now, they'll have another opportunity to claim the gold.
This post was published on the now-closed HuffPost Contributor platform. Contributors control their own work and posted freely to our site. If you need to flag this entry as abusive,
send us an email
.