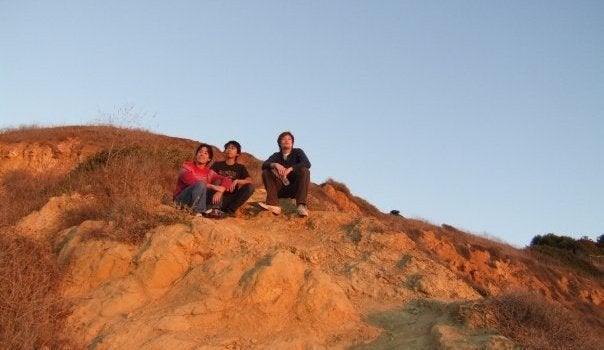 LA River Bend is a new exciting Americana indie/folk band from Los Angeles, California. Known for their infectious rhythms, beautifully layered harmonies and stunning string arrangements, the band has brought a contemporary and fresh approach to the indie/folk genre and have consequently been causing a buzz around the music scene with the release of their new single. 
Nate Weiner (Vocals, Guitar), Emily Elkin (Cello, Vocals), Branden Stroup (Bass, Vocals, Guitar) and Jacob Seldes (Drums) come together to provide audiences with a listening experience like no other. With sophisticated guitar melodies, driving drum beats and soaring three-part harmonies The Beatles would be proud of, LA River Bend have developed a dynamic which has been described as "happy nostalgia."
Their new single 'Summer Wind', which is off of their upcoming EP entitled Run These Hills has received both critical and commercial acclaim. The track is a go-to if you're looking for the ultimate feel-good love song. LA River Bend use the imagery of nature based themes throughout their music and this is evident through the use of sweeping soundscapes and serene arrangements. "The calming influence of nature in LA has been a huge musical inspiration to us and we hope our music reaches emotional depths", professes Weiner. 
With further singles due to drop in the next couple months, LA River Bend are only at the beginning of their musical endeavor and I can't wait to see what happens next! 
This post was published on the now-closed HuffPost Contributor platform. Contributors control their own work and posted freely to our site. If you need to flag this entry as abusive,
send us an email
.