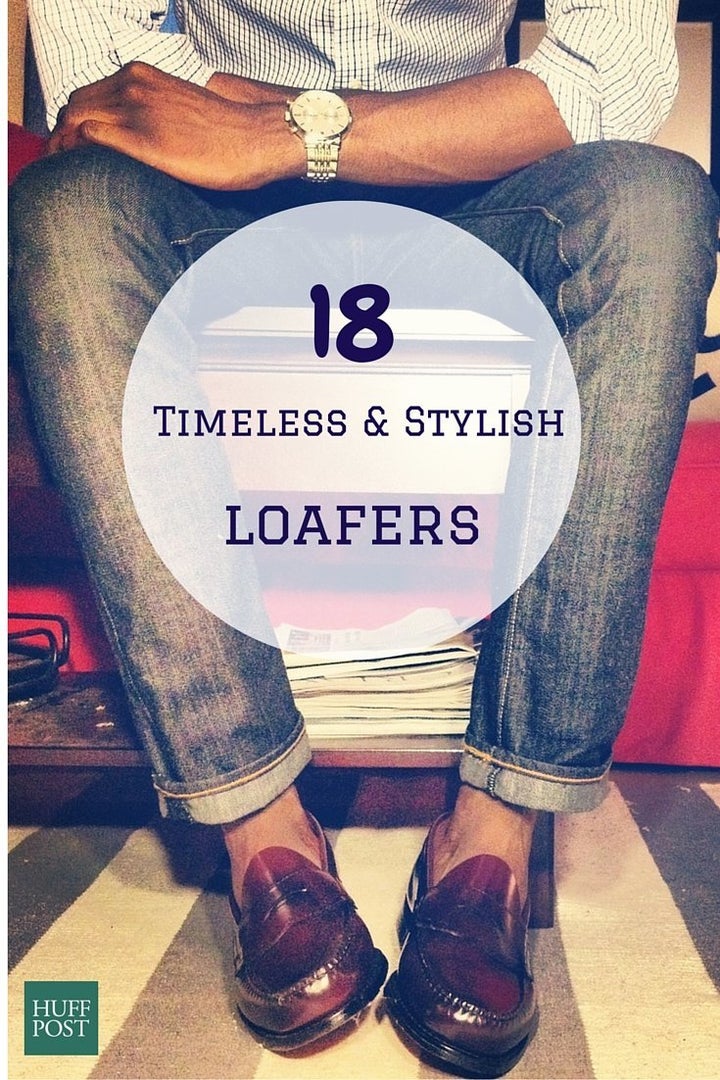 The loafer is a classic shoe for all-around casual wear, but in our minds they simply scream "back to school!"
At one point or another in our academic lives, we all probably owned a pair of shiny loafers -- and maybe even rocked a few pennies in them. However, beyond our lives in classrooms, the simple yet sophisticated shoes still holds a place in our hearts and wardrobes. And the shoe's origins also have a pretty awesome past. 
In 1936 George Henry Bass, the founder of the footwear company G.H.Bass & Co., handcrafted the loafer as we know it today. He called it the "Weejun," as the name and iconic design were inspired by a pair of slip-on shoes that were once worn by Norwegian fisherman. 
"The Weejun is simplicity at its best. It's classic, comfortable, easy to wear and always relevant," Jeff Goldfarb, managing director at G.H. Bass, told The Huffington Post. "There is something very special about a style so timeless and broadly accepted."
They were even embraced by the one-and-only Michael Jackson. The late pop star first wore a pair of black G.H. Bass Weejuns styled with his signature white socks for the 1983 "Thriller" video, and rocked them countless times after that iconic moment. 
In celebration of the loafer's enduring style, we've rounded up the season's best versions of classic shoes. Tell us which ones you're thinking about slipping into in the comments section below. 
For The Fellas...
Last but not least, we leave you with a cool loafer moment from the 1987 film "The Monster Squad." 
PHOTO GALLERY
Vintage Fashion Moments