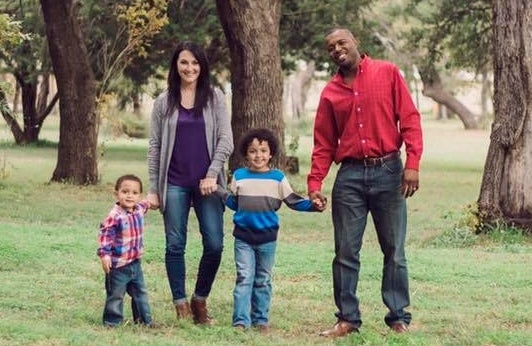 February is a month for love and romance, and couples may find themselves reflecting on their commitment to each other. They may wonder if their relationship is strong enough to weather the storms that life may bring. During difficult times, there needs to be more than romantic love to sustain a marriage, especially when a child becomes sick or dies. Such life challenges can capsize even the strongest relationship.
In my work with the Children's Cardiomyopathy Foundation, I have had the privilege of meeting parents who face challenges every day related to their child's chronic heart condition. The story of the Rileys stands out this February as an ode to Valentine's Day and National Heart Month. Their journey with cardiomyopathy is heartbreaking, but how they handled their grief is testament to how love endures even in the face of an unimaginable loss.
Heather and Casey were high school sweethearts in a small town in Texas. After 6 years of dating, they were married in 2006 and vowed to support each other "in sickness and in health." They cherished the idea of spending their lives together and starting a family. Three years into their marriage, shortly after Valentine's Day, they tragically lost their 6 month old son, Casen, to hypertrophic cardiomyopathy.
In the confusing days that followed his death, Heather remembers the funeral director's words. Noticing that they were holding hands, she advised them to keep holding on to each other, because she had seen too many marriages fall apart after the death of a child.
On that day, the Rileys made a promise to each other. They were going to get through the difficult times together, and they would continue to treat each other with love and respect. For Heather, their marriage survived because they accepted each other's way of grieving even if it was different. Heather cried often and Casey was quiet. "We tried to let the other grieve without getting angry about how they did it or didn't do it," says Heather.
Heather and Casey knew that the divorce statistics were against them, but they weren't going to let the lack of communication destroy their marriage. They learned to openly communicate their feelings, not blame each other, and remember their child together.
In memory of their son, they created Casen's Crew in 2010, a sporting event that raises community awareness of cardiomyopathy and funds for research on the disease. Casen's Crew has raised more than $60,000 for the Children's Cardiomyopathy Foundation research grant program and for local families affected by cardiomyopathy. The event "gives us a way to celebrate Casen and not let the memory of his little life fade away," says Heather. "Knowing that his short life helps other people is an amazing feeling."
Losing a child is the most difficult life event a couple can go through, but the Rileys show that marriages can survive under challenging circumstances. They channeled their grief into something positive to help other families with children at-risk or diagnosed with cardiomyopathy.
The Rileys never lost hope; they believed in the future and wanted to restart their family. Heather says having another child helped them to heal, even though they knew a new baby could never replace Casen. Now, Heather and Casey feel blessed to have two heart-healthy boys - Carter, age 5 and Carsen, age 2. For the Riley family, love does endure. On Valentine's Day, during National Heart Month, and every other day of the year, Heather and Casey honor their son's life while finding joy as a new family.
This post was published on the now-closed HuffPost Contributor platform. Contributors control their own work and posted freely to our site. If you need to flag this entry as abusive,
send us an email
.