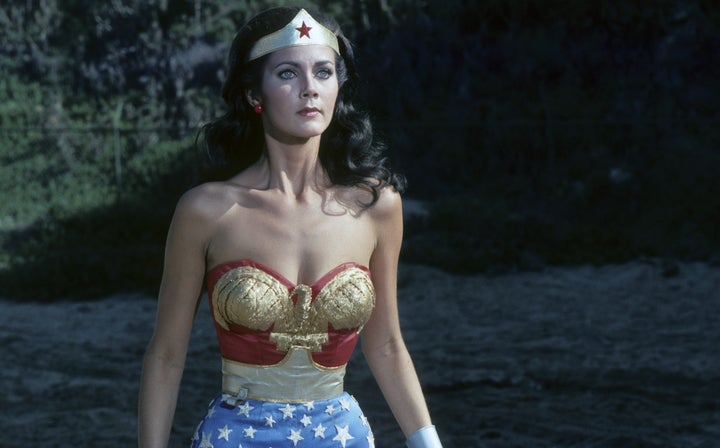 The original "Wonder Woman" actress, Lynda Carter, recently told The Daily Beast she's still coping with trauma from a sexual abuse she endured years ago. 
Although Carter refused to divulge the name of her abuser, she said he's being punished for his crimes ― although "it isn't enough." According to Carter, her abuser violated "a lot of people."
She told The Daily Beast that she had initially researched pursuing legal action, but later came to the conclusion that it wouldn't help. 
"I can't add anything to it. I wish I could," Carter said of the justice her abuser has faced. "But there's nothing legally I could add to it, because I looked into it. I'm just another face in the crowd. I wish I could, and if I could I would."
Carter said she didn't want to shift the focus of the conversation to her. "I don't want it to be about me, it's not about me. It's about him being a scumbag," she said.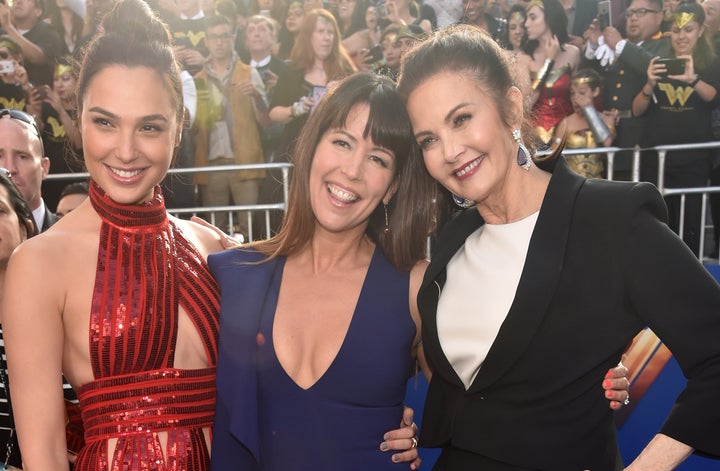 Carter said it's been very powerful watching the Me Too movement unfold ― albeit somewhat triggering.
"I asked my husband if he was surprised by all the #MeToo stories. 'Yeah, I'm surprised,' he said," Carter told The Daily Beast. "Ask any woman, they're not surprised. It's been going on for years. It's not news to us [women], but it is news to you [men]. We've been trying to tell you. We've been trying to tell you for a long time and you haven't listened."
Carter said she experienced sexual harassment on the "Wonder Woman" set, including a cameraman who secretly drilled a hole in her dressing room to watch her change. 
"They caught him, fired him, and drummed him out of the business," she said.
She said that the punishment for her harasser was quite an anomaly at the time, adding later that she rarely reported the workplace harassment and abuse she faced. 
"Who are you going to tell? Who you are going to tell except your girlfriends and your circle of friends? You'd say or hear, 'Stay away from that guy.' 'Watch out for this casting director.' And so you would hear it from other people, other people would hear it from other people. 'Watch out for so and so,'" Carter said. "That's how you protected yourself: through the grapevine. We were women's lib, burn the bra. We weren't going to take any shit from people. So we felt strong in that, but there were still not a lot of parts for us."
"Why would they lie?" she asked. "I believe the women."