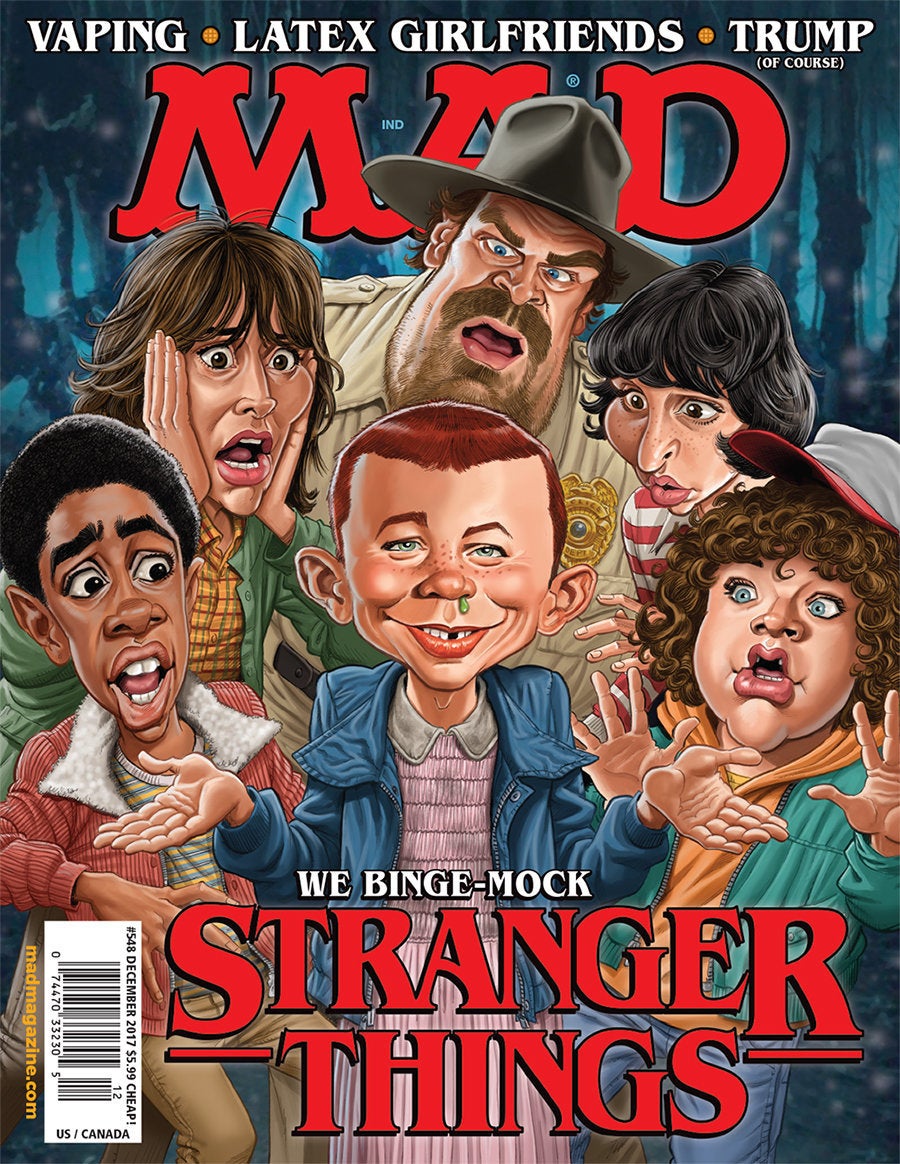 The December issue of MAD Magazine debuts in digital form on Friday with the "Stranger Things" cast MAD-ified on the cover. As usual, in its pages the mag skewers those in power ― namely, Disney.
It feels a little bit like Disney owns everything, right? For some reason, that doesn't strike the same level of fear in everyone the way it does when we say "Nestlé makes all the foods you eat." Maybe it's because we imagine a lovable cartoon mouse in the boardroom whimsically navigating the company through tough decisions, and then we just laugh ourselves giddily into consumer complacency.
In this HuffPost-exclusive reveal, artist Tom Bunk skewers Disney's gi-normous Florida-based entertainment complex, Walt Disney World, with an equally gi-normous, but masterfully deep, illustration.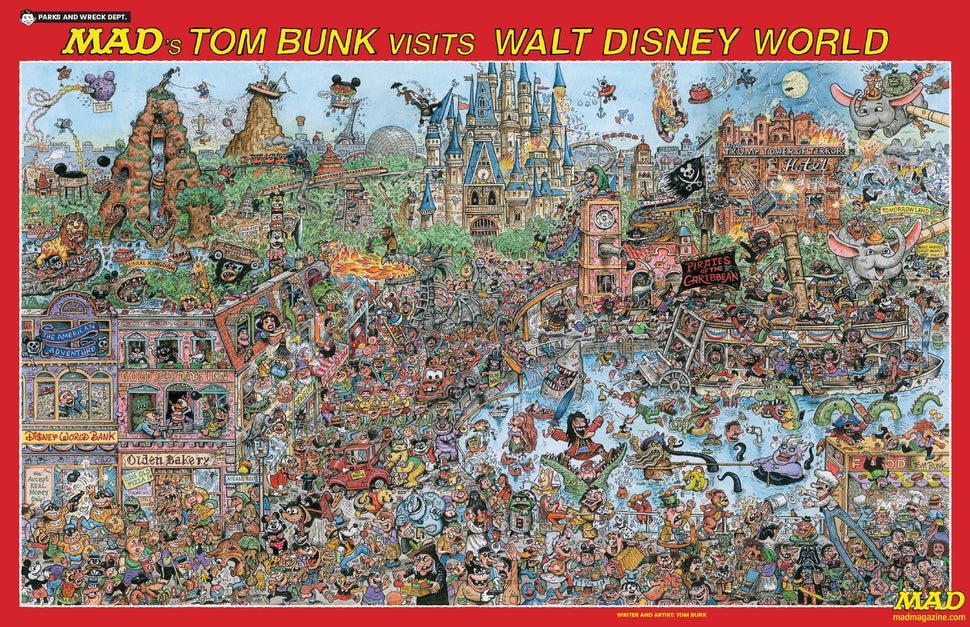 BEFORE YOU GO