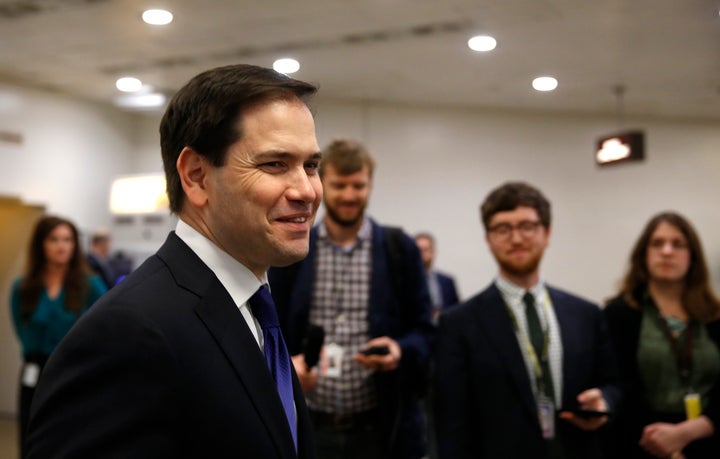 Retiring Sen. Marco Rubio says you can probably expect to see him on the national stage again.
The Florida Republican, who dropped out of the 2016 presidential race in March after badly losing his home state's primary, told CNN's Jake Tapper in an interview that aired Sunday it is a "safe assumption" that he will run for office again.
"Yes, I think that's a safe assumption," Rubio said, before offering a caveat. "But I don't know where I'm going to be in two years. I mean, check back in two years. That -- that's always the caveat. Two years from now, perhaps I'm working on a project I don't want to walk away from or maybe there's a situation to realize with my kids that I need to spend more time."
He added: "So who knows what's around the corner? I don't know. I can tell you I enjoy public service. If there's an opportunity to serve again in a way that I feel passionate about, I'll most certainly think I would explore it."
Rubio is reportedly getting "intense pressure" to run for re-election to his Florida Senate seat due to concerns from GOP leadership that it could fall to Democrats in November. Real estate mogul Donald Trump, who succeeded in clinching the GOP nomination this week, even urged him to run for his seat.
But Rubio told reporters this week he's "unlikely" to run for re-election because Lt. Gov. Carlos Lopez-Cantera, a good friend of his, is in the race.
BEFORE YOU GO
PHOTO GALLERY
Marco Rubio On The Campaign Trail