Heartbreaking photos from Indonesia show that dozens of short-finned pilot whales have beached themselves on the coast of the island of Java.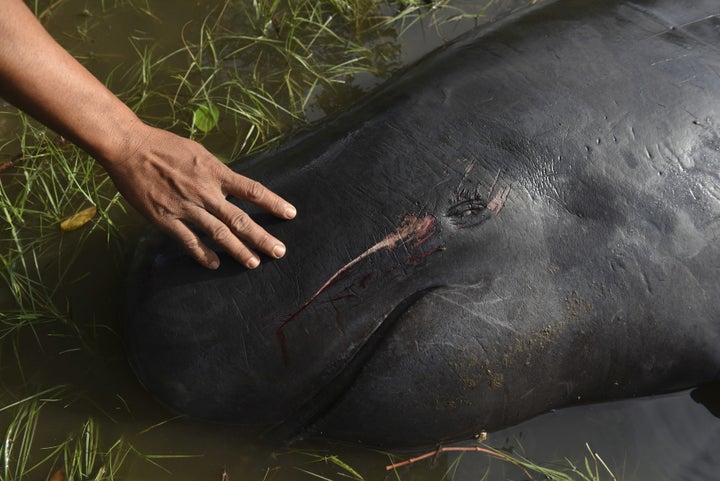 The whales started washing up during high tide on Wednesday; reports of their exact number vary from 29 to 35.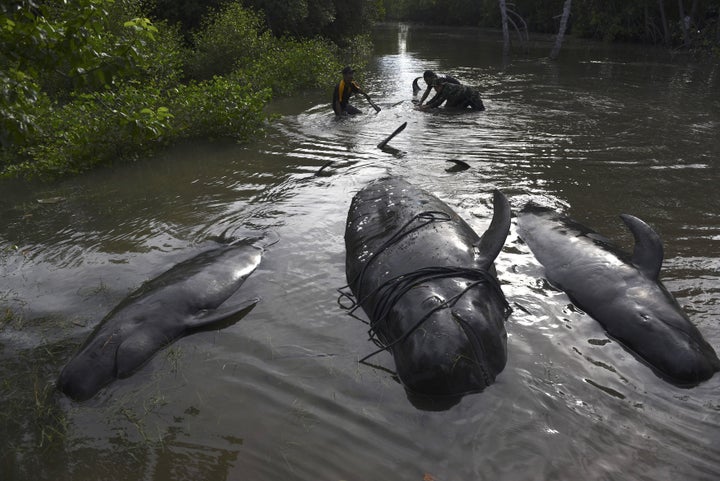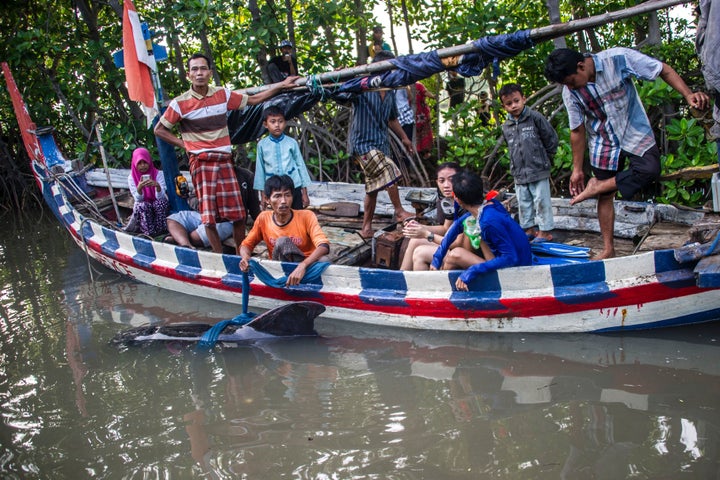 There are multiple theories about how the whales ended up beached. Indonesia's Meteorology, Climatology and Geophysics Agency says that high winds and waves caused oxygen and salinity levels to drop, which caused the whales to migrate toward the water's surface, where strong currents forced them ashore.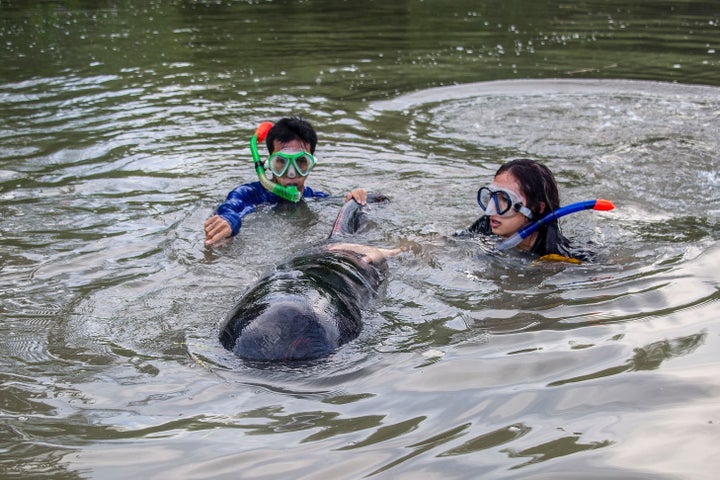 The whales also may have been foraging for food in shallow water when strong currents made it impossible to get back to sea, Rosek Nursahid of animal advocacy group ProFauna Indonesia told the Jakarta Post.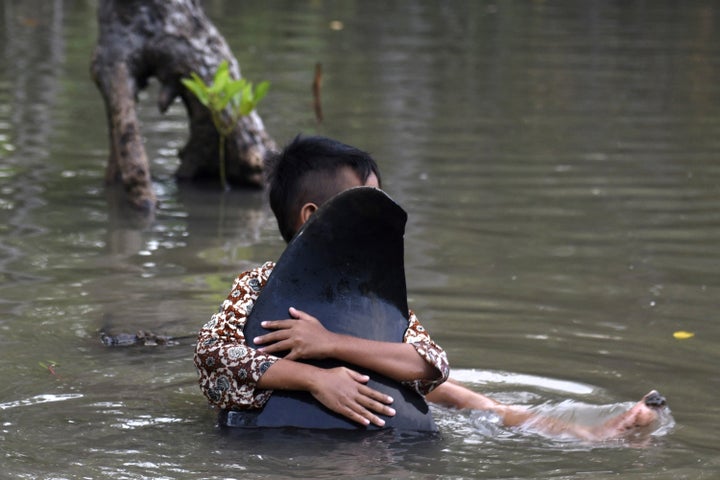 And Dedy Isfandy, head of the local maritime and fisheries office, told the AFP that at first, only "one or two" whales were anywhere near the shore. He speculated those whales may have been sick and that the other whales followed them to shallow water to try to help them.
"When the tide fell, all of them were trapped," he said.
After the dead whales undergo autopsies, local people plan to bury them.
BEFORE YOU GO