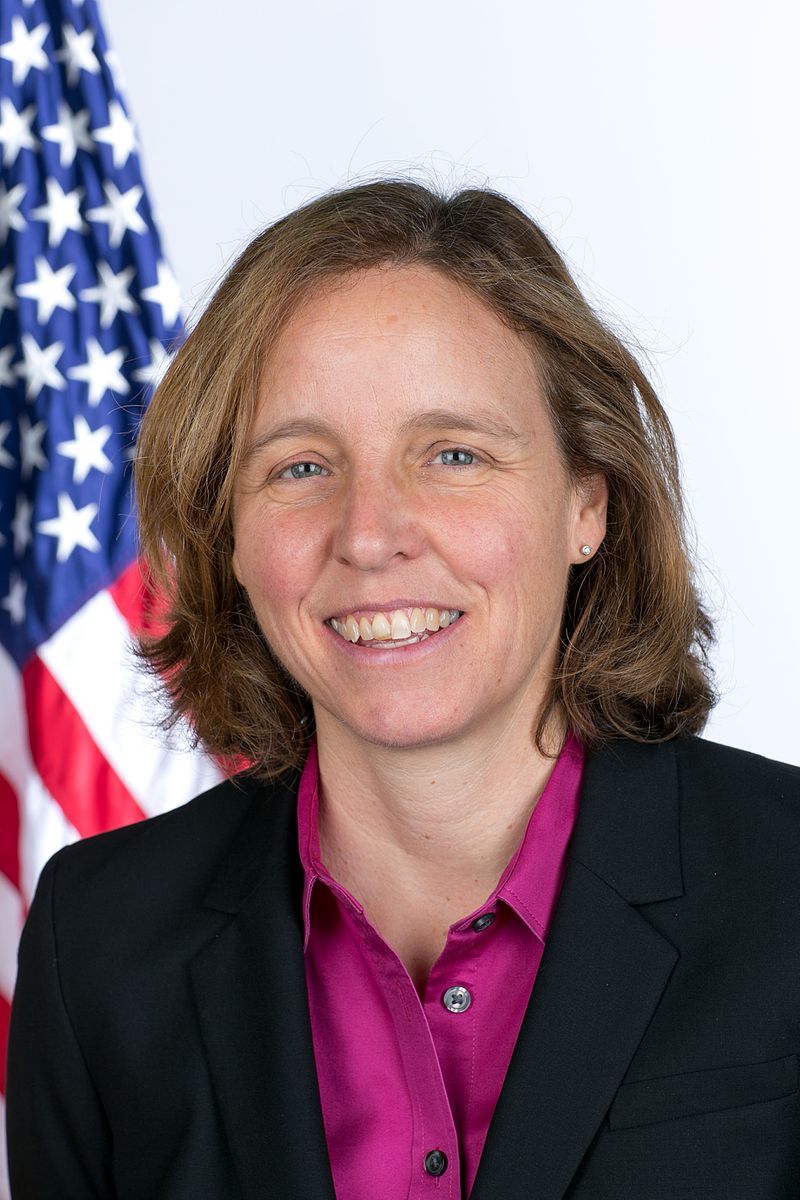 Megan Smith, the 3rd Chief Technology Officer of the United States, is both an experienced technological genius and a champion for minorities. Her life experiences include everything from building solar race cars to working at a variety of start-ups to becoming VP of Google X. So how did she get to where she is now? Her successes can be attributed to having a hardworking attitude and a "just go for it" mentality.
Smith's story starts in Buffalo, New York, where she grew up and attended city honors school. From there, she went on to receive bachelor's and master's degrees in Mechanical engineering from MIT. During her time at MIT, she was part of the student team that built and raced a solar car 2000 miles across the Australian outback in the first cross-continental car race. After graduating from MIT, the next few years of her life were spent working at a variety of start-ups, which ultimately led to her involvement with the launch of PlanetOut in 1995, a company dedicated to the LGBT community.
In 2003, Smith joined Google as director of new business development, and eventually, she worked her way up and became VP of Google X, a facility that develops the company's high achieving technological advancements. Throughout her time at Google, Smith was a huge proponent of the Women Techmakers initiative, which supports women through visibility, resources, and community support.
Smith's goals to support women align completely with the goals of Powers Education, a tutoring and mentoring company for women. Smith's Women Techmakers initiative aims to increase visibility and "showcase the work and passions of women in the technology industry," (womentechmakers.com). They provide a platform to celebrate and spotlight role models, so that younger women can have someone to look up to for inspiration. Likewise, Powers Education provides a platform for women in STEM to support and empower each other.
Smith's accomplishments and technological prowess were not unknown, and in 2014, "President Obama himself called her on the phone asking her to join the administration," (Business Insider). She graciously accepted the offer and said "it would be an honor" despite having some fears about having to move across the country from California to D.C. to take on her new role.
Despite her doubts, she knew that the opportunity was well worth it and that taking the job was a must. She advises young people to do the same when opportunities come and "just go for it." Furthermore, she says that "young people should combine that 'go for it' attitude with asking other people for help and listening well," (Business Insider).
Having that "go-getter" mentality and that confidence mindset is especially important for women who want to enter the STEM fields, because the lack of women in STEM can make science seem like a daunting and intimidating place for a female. Young women need to develop the confidence to follow their passions in order to bridge this gender gap, and that is where a mentoring company like Powers Education comes in. Powers Education works hard to instill confidence in young women to show them that they can follow their passions in STEM.
Obviously, this confidence mindset itself is not enough. Women also need to gain the appropriate skills and training to find jobs to enter the STEM workforce. Under Smith's leadership, a Federal initiative called TechHire aimed to funnel more women and people of color into tech jobs by collaborating with community colleges and companies from various cities to help train a more diverse workforce. Powers Education is also helping to bridge this gender gap by providing tutoring services to young women who are pursuing these subjects.
Hopefully, through organizations like Powers Education, and role models like Megan Smith, more young girls will "just go for it" and enter the STEM fields.
This post was published on the now-closed HuffPost Contributor platform. Contributors control their own work and posted freely to our site. If you need to flag this entry as abusive,
send us an email
.