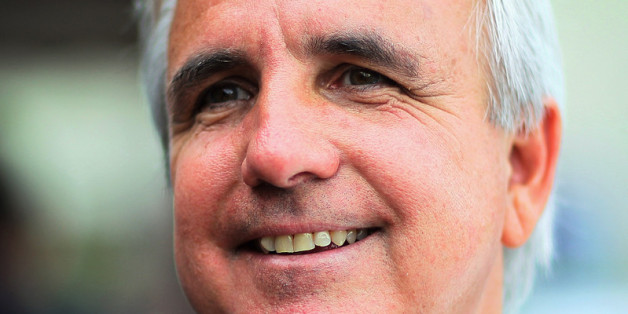 Miami-Dade, where a third of the residents are uninsured, may follow Broward and Pinellas counties in defying Florida's ban on Obamacare navigators at county health departments.
"We welcome the federal government doing that," Miami-Dade Mayor Carlos Gimenez, a Republican, told the Miami Herald's Naked Politics blog. "From my understanding, it's just helping people navigate the new laws. I don't see any problems with that."
Navigators, essentially counselors hired under Affordable Care Act (ACA) to assist the uninsured with signing up for the new expanded coverage, were prohibited at county buildings in Florida after Gov. Rick Scott (R) and other state officials cited concerns over identity theft.
Yet Tuesday Broward commissioners voted 8 to 1 to adopt a resolution granting full access to navigators on county property:
The Board of Commissioners of Broward County stands resolute in its advocacy for and protection of the uninsured, under-insured, and under-served populations and in opposition to the offensive actions of the Florida Department of Health to seek to bar the navigators from assisting the under-served and vulnerable populations, including individuals with limited familiarity with government bureaucracy, special needs, or limited English proficiency -- from availing themselves of their right to health care coverage under the law of the land.
Chip LaMarca, the board's lone Republican who was the only 'No' vote, said "I think this starts a fight. I can't support it."
County Mayor Kristin Jacobs then responded, "I'd say that fight's already been started, commissioner, by the governor himself," reports CBS Miami.
Broward's resolution comes after Pinellas County announced its plans to defy the state's ban by allowing navigators inside county buildings but outside of Department of Health offices.
Meanwhile ACA begins October 1, and Miami-Dade Commissioners, who are largely Republican, have yet to vote on navigators' access.
And navigators would be particularly useful in Miami-Dade, which recently announced it will close its Healthcare Planning Department, the agency responsible for assisting residents "who may not know which health program or service best fits their needs," on October 1 -- the same day ACA open enrollment begins.
"This is an irresponsible, politically motivated action designed to undermine Obamacare at all costs," Annette Taddeo-Goldstein, Miami-Dade Democratic Party Chair said of the announcement. "If you have ever wondered what tea party government looks like at the local level — look no further."
However a spokesperson for Gimenez told the Associated Press that the closure had nothing to do with the start of Obamacare and was merely a budget issue.
BEFORE YOU GO
PHOTO GALLERY
Lies And Distortions Of The Health Care Debate