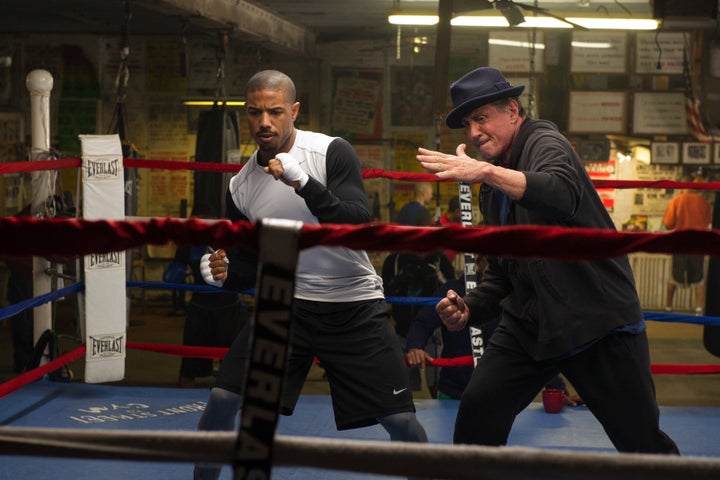 The state of and interest in boxing looks a lot different today from when the first "Rocky" film hit theaters in 1976.
Nevertheless, Michael B. Jordan hopes his new film "Creed," in which he plays the son of the Italian Stallion's former foe Apollo Creed, will give the sport a shot in the arm.
"The film will hopefully help inspire this next generation of boxers and athletes," the actor told The Huffington Post at DICK's Sporting Goods Sports Matter panel at NASDAQ MarketSite in New York on Tuesday. "Instead of going into MMA and doing all those kind of other things, which is fine, we want to rejuvenate the sport of boxing, as well."
Scheduled for release this November, Jordan said the film will showcase "the difference between what boxing used to be and what it is today."
Jordan explained that while he worked out and got in shape to play a high school football player on TV, things were a little more difficult stepping into the ring.
"Boxing's a different thing. It's a film. You have intense days of shooting all these fight scenes we have to do," he said. 
"I ate so much grilled chicken and brown rice and broccoli. Training two or three times a day. Drinking a gallon and a half of water every day," Jordan continued.
Before you think it's all just for show, Jordan said he even sparred with some of the sport's best, including Olympic gold medalist Andre Ward.
"I went and checked out Floyd Mayweather when he was training for one of his fights," Jordan said. "Really tried to soak up boxing as much as I could."
PHOTO GALLERY
Amazing Sports Photos