Miley Cyrus took over hosting duties for Ellen DeGeneres while she's out sick and, as expected, she did an awesome job filling in. 
The singer and "Voice" coach started off Thursday's episode of "Ellen" by announcing that she'd given DeGeneres "a bunch of Molly to make her feel better," before introducing her guests, Sarah Jessica Parker and Idina Menzel. 
Menzel, a Broadway superstar, dished on voicing Elsa in the Disney hit "Frozen." Both Cyrus and the actress got in a laugh or two about their work with Disney after the singer asked about the possibility of Elsa being gay.
"I've heard there's a 'Frozen 2' and there's a campaign for Elsa to be a lesbian. I vote yes," Cyrus said. "Where do you see it going creatively?" 
"Honestly I don't know and I am a servant of Disney," Menzel said before Cyrus, who was on Disney's "Hannah Montana" for years, raised her hand to the sky and said, "Honey, trust. That makes two of us. Welcome. No one knows that better than me, baby."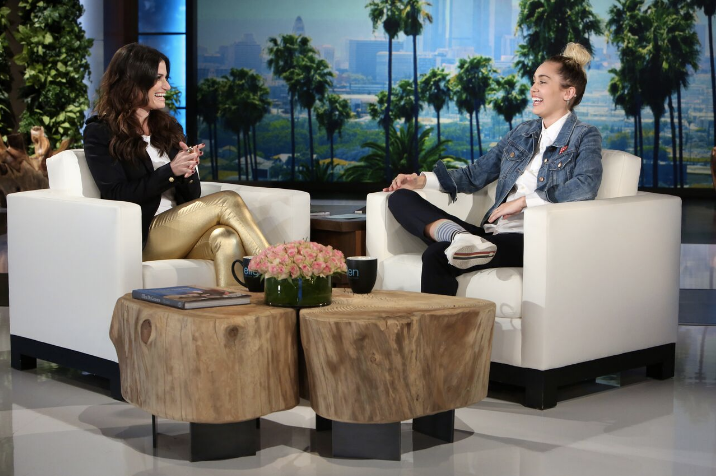 "I was told for so long what a girl is supposed to be from being on that show," the singer told the magazine at the time. "I was made to look like someone that I wasn't, which probably caused some body dysmorphia because I had been made pretty every day for so long, and then when I wasn't on that show, it was like, 'Who the fuck am I?'"
BEFORE YOU GO
PHOTO GALLERY
Miley Cyrus' Most Outrageous Outfits