When Katy and Justin Patten hired a photographer to take family portraits with their children this year, they had a special vision in mind. The Wisconsin parents wanted to include shadows that would represent the two baby boys they lost four years ago.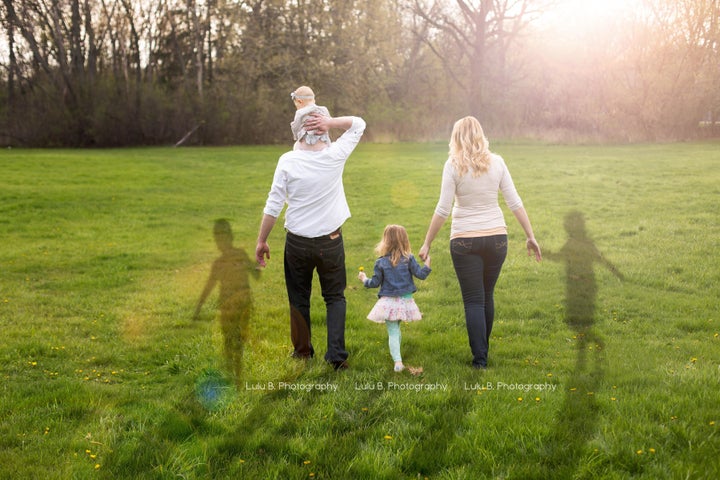 During her first pregnancy in 2011, Patten went into preterm labor at 23 weeks, and doctors were unable stop the progression. She delivered her twin boys -- Aiden and Gavin -- two days apart and lost them shortly after.
"It felt like my heart was ripped out of my chest. We tried for a year to get pregnant, and then they were taken away from us," the mom told The Huffington Post. "I was in a really dark place after losing them." Though joining a support group and doing things to remember the babies helped her get through the grieving process, Patten said all future pregnancies "were ruined" for her as she was overwhelmed with fear and anxiety.
Four years after the loss, Patten is the mother of two healthy little girls, 3-year-old Ava and 13-month-old Giuliana. At the suggestion of a friend, the mom sought out a photographer who could incorporate all four of her children in a family portrait. That's what led her to Gittins, who owns Lulu B. Photography.
"I was hesitant, but agreed because I suffered a similar loss with our first child," Gittins said of the project in a HuffPost interview. The photographer used the shadows of a friend's child, who was around the same age the Patten's sons would've been. 
"It warms my heart to know that this helps the Patten family feel whole," she said. "They now have a photo that represents their entire family including their angel babies."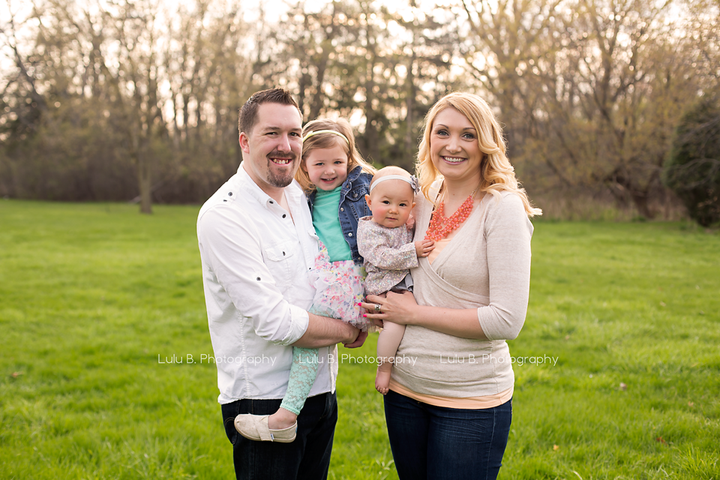 Patten told HuffPost that the finished product made her feel "initially sad for what we didn't have." But, she added, "Now, it makes me happy to have something that represents us as a family."
The mom hopes that her photo will reach other parents who've experienced infant loss. "I would hope that it would help someone through the grieving process and that it would let them know that they are not alone," she said. "It is a topic that hardly anyone talks about. It takes someone that actually can empathize with you to help bring you out of that darkness."
PHOTO GALLERY
5 Reasons Why Preemies Are Completely Inspiring