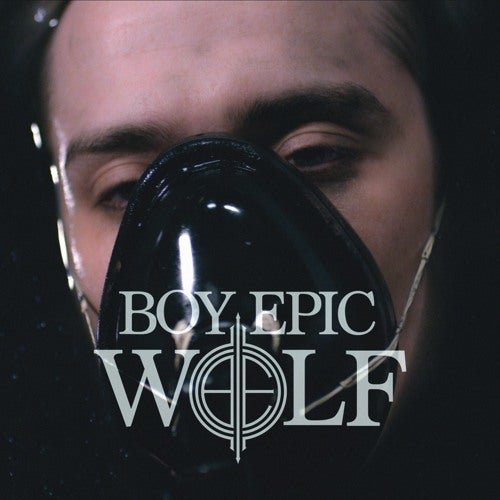 Boy Epic just released a new video, called "Wolf." The video was directed and edited by Boy Epic. The song was co-written by Boy Epic and Cut Down Trees, while the video is the second in a planned trilogy that began with "Trust." According to Boy Epic, "The song is about the discovery of our subconscious minds. Tapping on the surface of uncontrolled thoughts and melancholy we all share within ourselves."
Hailing from Dallas, Texas, Boy Epic began writing music in his early teens. He gained national attention when his single "Fifty Shades" collected over 11 million views on YouTube, earning him a deal with Hollywood Records. His self-directed videos experience a cult-like following, blending contagious music with a synesthetic cinematic approach, applauded by Playboy, Alternative Press and High Voltage Magazine.
Stylistically, Boy Epic's sound is cinematic alternative, blending austere electronic elements with introspective R&B flavors into pop music oozing mysterious almost mythological power.
"Wolf" begins with layered synths. One layer shimmers, while the other emanates a dark thrumming energy. Boy Epic's tight filtered tenor enters, riding the subterranean aroma of the synth, along with a solid groove. The rhythm surges with proximate dynamism, like the residual force of an emerging storm. Ringing sparks from the synth contrast against the pervasive cavernous hum, giving the tune a yawning wicked texture that sends pulverizing sensations rippling through your diaphragm. The song boils with precarious colors, tones of sepulchral gravity and the complexion of animal appetites.
Boy Epic's voice glows with umbral revelations, a compact, powerful evocation of vast sensual power that's simultaneously primitive and sophisticated, as if searching passionately for new sensations and experiences. His voice extends that same appeal to listeners, energizing them by means of sonic gesticulations to a kind of reckless abandon.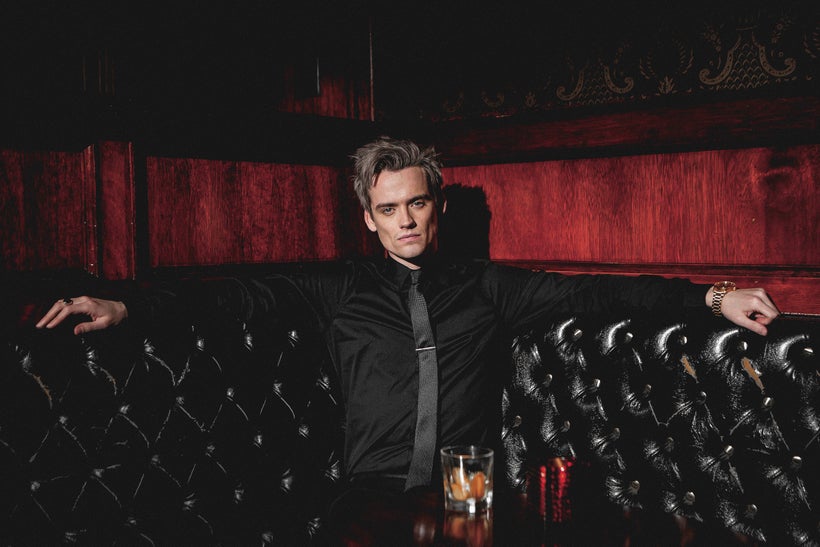 The lyrics of "Wolf" depict atavistic desires and emotions welling up in the soul, assuming dominance and leading to self-indulgence.
"Ain't got no money but I'm feeling swell / I hate this city, it's bad for my health / I want a lover that hates themselves / So I can pity and feel like I can help / It's been a minute since I've ate these words and swallowed / I keep on biting till feel it / Thirsty like a wolf full of youth but I'm hollow / I keep on biting til I feel it / I'm thirsty like a wolf and I bite and bite / Got your body on my mind and I bite and bite / Yeah I'm thirsty like a wolf and I bite and bite / Got your body on my mind and I bite and bite / Keep on biting til I feel it."
The video hits with a visceral punch, projecting a Dr. Frankenstein-like setting: a young woman lies draped on an operating table, surrounded by tubes, cables and medical machines. Boy Epic observes, smells, and hovers over the figure on the table. Then the video cuts to Boy Epic undergoing an incipient internal transformation. He climbs in a tub, puts on a mask and experiences a profound alteration that leaves him incapable of anything but crawling. In the end, he collapses.
With "Wolf," Boy Epic establishes his place not only as a singer/songwriter but as a cinematographer. "Wolf" is better than excellent. It's plain old yazum! The rhythmic pulse intoxicates with primal power, while Boy Epic's tough, dense tenor imbues the song with infectious hot blooded intensity that's unavoidable and terrific. Don't miss "Wolf."
This post was published on the now-closed HuffPost Contributor platform. Contributors control their own work and posted freely to our site. If you need to flag this entry as abusive,
send us an email
.