Everyone knows New Orleans for its famed Mardi Gras Festival that takes place on Fat Tuesday every year. What many people don't know is New Orleans is the Festival Capital of the World. On any given weekend, or really even weekday, there's a festival happening in New Orleans. With over 120 festivals going on each year, there's very little downtime, which also makes it the perfect city to visit all year long. No matter what you're looking for music, food, culture, arts and history - you'll find it it New Orleans.
On my first trip to New Orleans I was lucky enough to fit in TWO festivals in one quick weekend. I also made sure to find time to check out some of the city's restaurant hotspots. This year was the inaugural year for two fantastic festivals, Top Taco and Bourbon Festival. Both took place at the end of March and were more than well received by their attendees.
Top Taco had everyone living in a #TacoTuesday world on a Thursday and there were no complaints to be heard. It was a night of unlimited tacos and tequila based cocktails at Riverwalk's Spanish Plaza. The Mexican themed party lasted all night long and ended with the crowning of the winners in four categories: Top Creative Taco (Johnny Sanchez - owned by Food Network favorite Aaron Sanchez), Top Traditional Taco (Taqueria Chilangos), Top Margarita (Johnny Sanchez) and Top Creative Cocktail (Tequila House).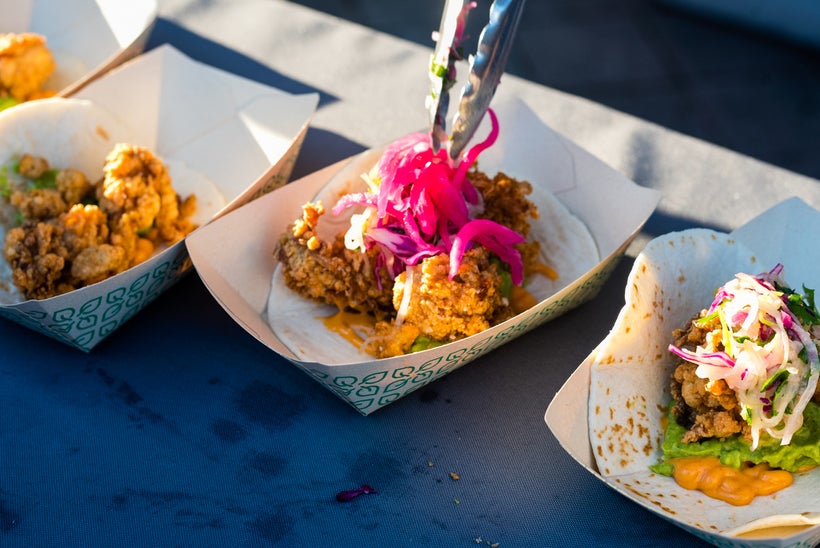 Bourbon Festival leaned a bit more toward the trade show end and as a lover of whiskey I was loving every minute of it. The four day festival was the real deal with two days of Grand Tasting, a full day of seminars, sponsored bourbon dinners, and an awards brunch to wrap it all up. Before attending the Grand Tasting, I spent a day learning everything I possibly could about bourbon. I sat in on several seminars including Bourbon History, Master Distiller Talks, Women in Bourbon, Bourbon Food Pairings, and Bourbon Mixology. I was able to mix and mingle with the best in the industry and learn some of their tricks. The Grand Tasting was a classy affair with sampling the some of the finest bourbons, traditional New Orleans cuisine made with bourbon, and tons bourbon-inspired goods to shop through. Matt Lemmler's New Orleans Jazz Revival Band played in the background adding the perfect New Orleans vibe to the evening. The festival included over 100 different bourbons and fare from 20 local restaurants including Cochon and Dick & Jenny's.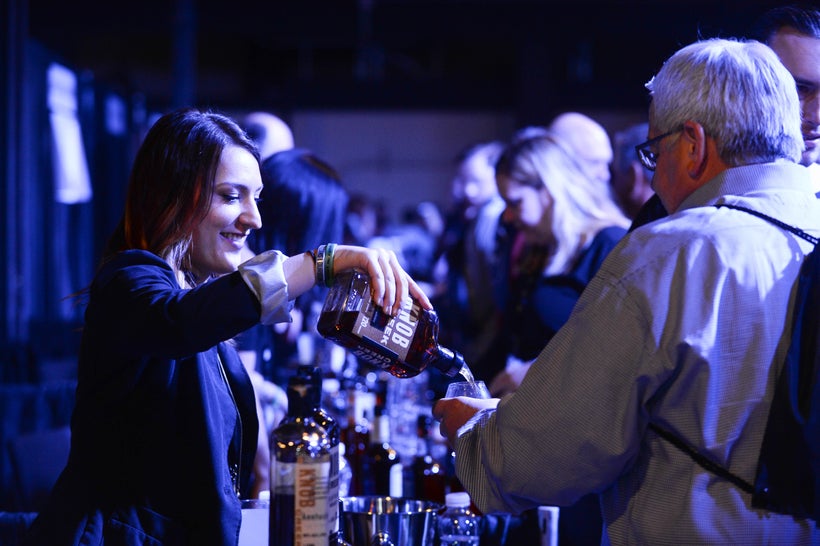 A trip to New Orleans isn't complete until you've really emerged yourself into the vast history and culture. There's so much to learn and see, it's impossible to do it all in one weekend. But you can't stop a girl from trying! If you're interested in learning about the Tremé district of the city - It is one of the oldest neighborhoods in the city, and it's full and rich in history - take a Free Wheelin' Bike Tour. I took the Creole & Crescent tour that leads you through the French Quarter, Bywater neighborhoods, St. Louis Cemetary #3, and through City Park for beignets at Morning Call Cafe. The tour is roughly 10-12 miles and lasts about 3 hours. It was really the best way to see the city and I'm so glad I did it.
If you're more the food history type then a visit to the SoFAB museum might be more up your alley. The Southern Food & Beverage Museum was one of my first stops. Even though it's based in New Orleans, SoFAB Museum examines and celebrates all the cultures that have come together through the centuries to create the South's unique culinary heritage. SoFAB also hosts special exhibits, demonstrations, lectures and tastings that showcase the food and drink of the South. They also have cooking classes that give you a peek into Southern cooking culture. During my visit we made Olive Salad and Creole Gravy with pasta. It was so good, and definitely a great start to my trip!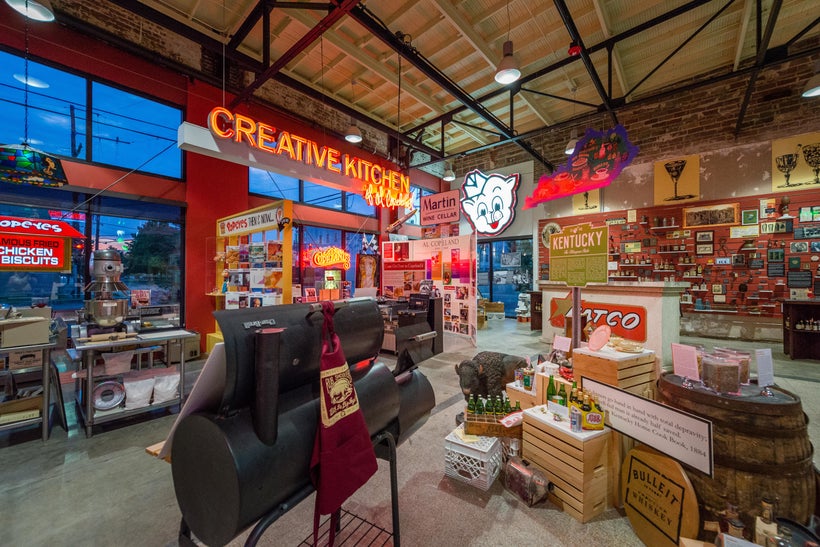 Food is life in New Orleans and as a Miami girl and a huge fan of James Beard Nominee Nina Compton, Compere Lapin was number one on my list. Nina Compton left Miami's Scarpetta two years ago and I've been craving her food since the moment she left. Compere Lapin is located in the Old No. 77 Hotel and features Caribbean inspired who with a New Orleans twist. Nina and her food were everything I remembered them to be. We ordered the Curried Goat with Sweet Potato Gnocchi and Cashews and the Hot Fire Chicken as our mains and they were full of flavor and perfectly plated. The restaurant is open for lunch and dinner and brunch on the weekends. If I lived in New Orleans, I'm sure I would be a regular.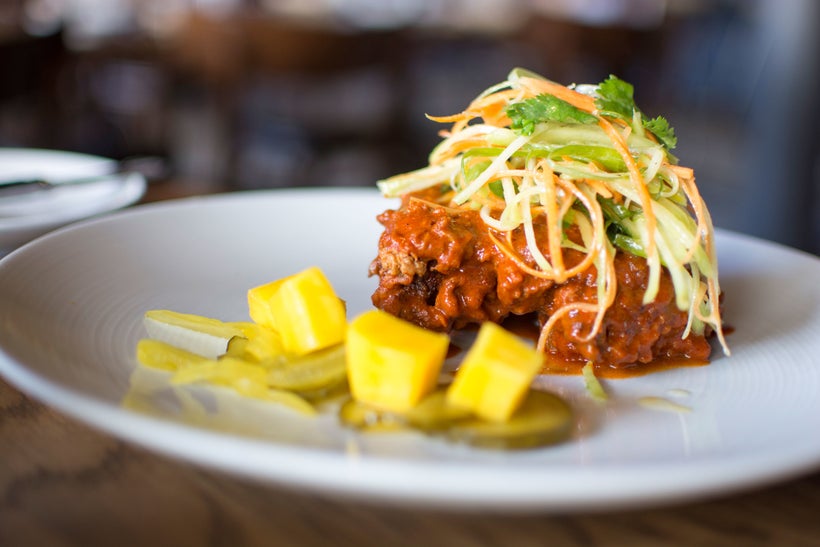 Trinity in the French Quarter was another great spot on this trip. The newly opened restaurant features contemporary Creole food in an upscale fashion. Just steps away you can hear the sounds of jazz playing in the streets while enjoying a classic French 75 or Old Fashioned before digging into your dinner. We opted for the Oysters that can be ordered five different ways: raw, broiled, baked, smoked, or fried. All five ways were amazing. Each bite was almost better than the next. The Sea Scallops with Corn Puree was out of hand and the Grilled Waygu Sirloin was cooked to perfection.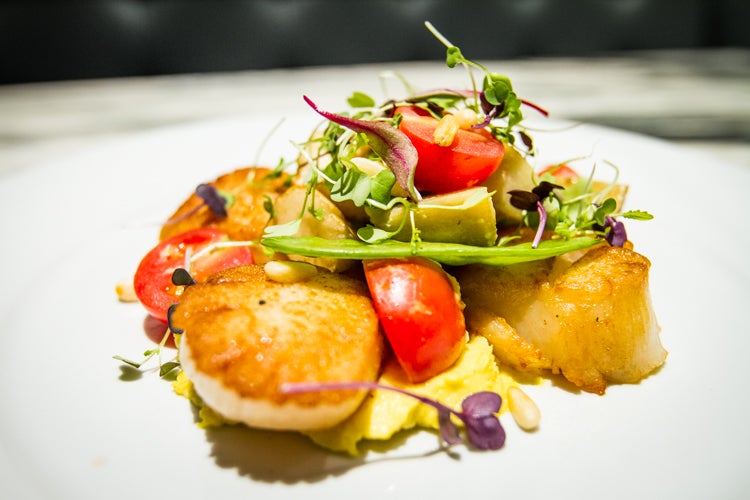 The French Quarter was exactly what was needed to walk off our three day food coma. The sounds of jazz and the lively people of New Orleans made it so hard to ever be okay with leaving. If you like jazz - hopefully you do because, New Orleans - make sure to check out the Jazz Museum at the Old U.S. Mint.
There's really so much to do and see in New Orleans. A weekend isn't nearly enough. It's awesome knowing that no matter what time of year or how long you're there, you can count on history lessons, fantastic food, and fun festivals!
This post was published on the now-closed HuffPost Contributor platform. Contributors control their own work and posted freely to our site. If you need to flag this entry as abusive,
send us an email
.