Streamline recommends "Who Is America?" as the new show you should watch this week. The recommendation comes with caveats, though.
"Who Is America?" ― Sacha Baron Cohen's new prank project on Showtime ― keeps earning press. But reviews likely won't be available until the show debuts this Sunday, July 15, so the true quality of the show remains unknown.
The case for excited anticipation starts with this show already gifting the world a video of former Vice President Dick Cheney signing a waterboard kit ― a good and fitting prank. The show apparently tricked many high-profile conservatives, including Sarah Palin and Roy Moore, into similar interactions.
That Cohen went back to his more lauded roots to create this project also bodes well. Cohen's comedic apex came from "Borat" and "Da Ali G Show." "Who Is America?" seems like a spiritual follow-up, if not an exact revival of those ideas.
But the comedian's subpar original work over the past few years makes me a bit skeptical about this. Cohen wrote and starred in "The Brothers Grimsby" and "The Dictator," two movies better forgotten.
I want this to be good and I believe it could be. A show that makes conservative hard-liners look foolish could be cathartic in this day and age. But it's yet to be seen if Cohen actually rose to that task. Perhaps we'll discover the marketing rollout spoiled the best footage already. Check this out on Sunday to find out.
See all the recommendations for the week below. And in the navigation bar above, you can choose specific recommendations for series streaming on Netflix, Hulu and Amazon.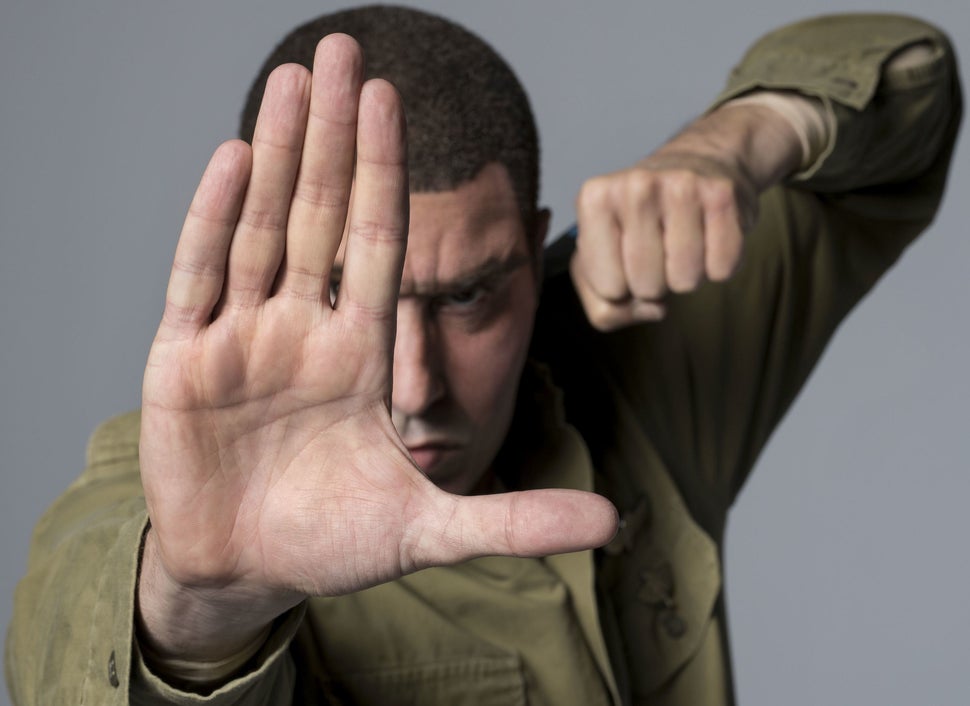 Recent Shows That Also Are Decent
"The Affair" on Showtime. Season 4.
"The Bold Type" on Freeform. Season 2.
"Marvel's Cloak & Dagger" on Freeform. Season 1.
"Claws" on TNT. Season 2. Debuted June 10.
"Cobra Kai" on YouTube Red. Season 1.
"Condor" on Audience Network. Season 1.
"Dietland" on AMC. Season 1.
"Goliath" on Amazon Prime. Season 2.
"The Handmaid's Tale" on Hulu. Season 2.
"The Last O.G." on TBS. Season 1.
"Legion" on FX. Season 2.
"Love Is __" on OWN. Season 1.
"Marvel's Luke Cage" on Netflix. Season 2.
"Man in an Orange Shirt" on PBS. Mini-series.
"Picnic at Hanging Rock" on Amazon Prime. Mini-series.
"Preacher" on AMC. Season 3.
"Queen Sugar" on OWN. Season 3.
"Sacred Games" on Netflix. Season 1.
"The Terror" on AMC. Season 1.
"Vida" on Starz. Season 1.
"Yellowstone" on Paramount. Season 1.
"Younger" on TV Land. Season 5.
Assorted Streaming News
Emmy Nominations
"Game of Thrones" earned 22 nominations, more than any other show.
Netflix earned 112 nominations, more than any other company. This win ended HBO's 17-year streak of having the most.
Donald Glover ("Atlanta") earned 5 nominations. So did Bill Hader ("Barry").
"Killing Eve" got snubbed in big categories, but Sandra Oh and Phoebe Waller-Bridge still earned nominations. Oh became the first Asian woman to earn a nomination in her category: Lead Actress in A Drama Series.
Diverse actors earned more Emmy nominations than ever before.
Kyle MacLachlan got robbed. "Twin Peaks" as a whole got robbed. Although the show earned nine nominations this year, these noms weren't in the major categories. This means no acting noms and no inclusion as a best show in the limited series category. Maybe all the "Twin Peaks" fans with voting power got stuck in another dimension.
Other
The original "Downton Abbey" cast will return for a movie follow-up to the show. No word on whether Dan Stevens will make an appearance, but this probably won't be a "Downton Abbey"-themed zombie movie.
YouTube TV went down for much of the World Cup semifinal game between England and Croatia. An unexpected outage also happened during the NBA Eastern Conference Finals between the Cleveland Cavaliers and the Boston Celtics. This service ― advertised as a replacement for cable ― costs $40 a month.
"The Handmaid's Tale"-branded wines were a thing for a few hours before an uproar abruptly canceled that entire product. Can you think of a more inappropriate show to market a wine? Was the wine going to taste like blood, tears and despair?
FX renewed "Pose" for a second season. 
HBO's "The Deuce" will return on Sept. 9.
And this last news item requires some backstory...
In June, a judge approved AT&T's takeover of Time Warner, which owns HBO. Now HBO's new overlord might ruin what you love about the company currently known for quality.
Warner Media head John Stankey told staff that he wants to transform HBO from a boutique operation into a giant that spews out enough content to compete with Netflix (not his exact words). But here's a quote from Stankey about the amount of time he wants viewers to spend with HBO:
We need hours a day. It's not hours a week, and it's not hours a month. We need hours a day. You are competing with devices that sit in people's hands that capture their attention every 15 minutes.
Stankey plans to increase the HBO budget to help the company scale operations. But abandoning the quality over quantity model seems ill-fated. As detailed in a recent New York Magazine cover story, Netflix has a fine-tuned internal system to make that massive scale work. Replicating that won't be easy, especially since HBO's current staff already fine-tuned the opposite approach.
But maybe if AT&T execs simply throw enough money at this problem, it'll all work out for them. (AT&T competitor Verizon owns HuffPost's parent company, Oath.)
Streamline Newsletter
Streamline now has a weekly newsletter. If you want streaming news and recommendations like this in your inbox on Saturdays, you can subscribe here.
The Weekly Streamline Ranking Of All TV
Every week, Streamline ranks the best shows to watch right now. Besides the overall ranking here, Streamline has a ranking specifically for Netflix.
The ranking prioritizes newness, quality and potential mass appeal. Read below the list for a more elaborate explanation of the methodology. 
For the weekend of July 14, "Glow" tops the list for the third time.
"Who Is America?" doesn't qualify given the ranking methodology listed below. Although it's all for jokes, I'm still considering Cohen's new project a type of news show.
Summer = not as many good shows debuting each week. So this list won't get the same kind of turnover as it does earlier in the year.
I can just cross my fingers and hope that some network or streaming company decides to break precedent by debuting something great over the next few weeks. Otherwise, shows that ended all the way back in May will remain in this list.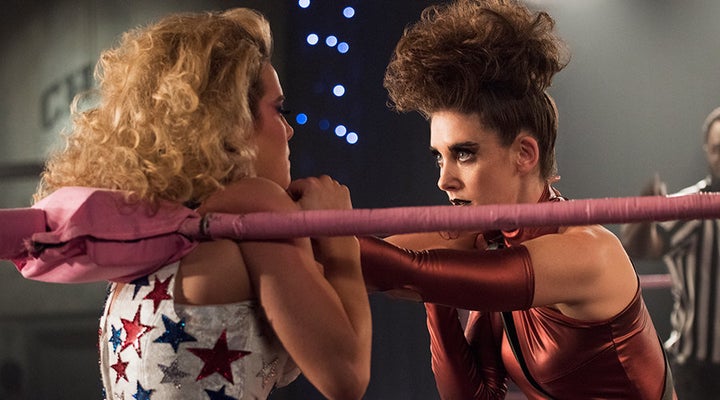 Erica Parise/Netflix
Season 2 Release: June 29, 2018

The 5-word plot: Female wrestling league achieves notoriety.

Pro: While the first season was great, but sloppy at times, Season 2 is phenomenal all the way through. The show has found a wonderful balance between the slapstick of the wrestling and the characters' emotional moments.

Con: To nitpick, some of the writing choices still seem lazy, but that certainly isn't a problem unique to this show.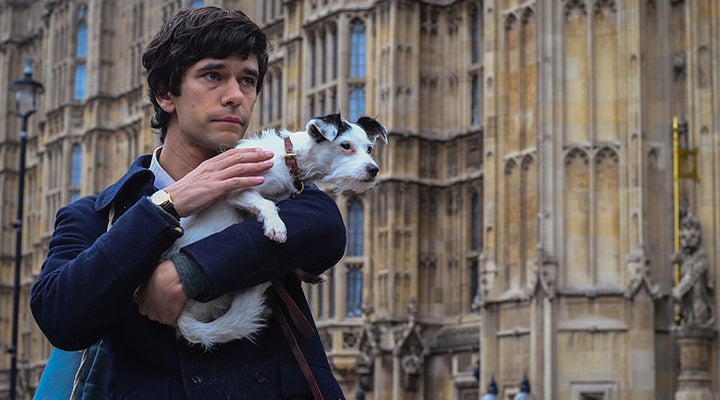 Amazon Prime
#2. A Very English Scandal / Amazon Prime
Season 1 Release: June 29, 2018

The 5-word plot: Politician can't hide gay lover.

Pro: This is just a mini-series, so finishing to the end of the story isn't a huge time commitment. The acting is phenomenal. The show is legitimately funny.

Con: The plot occasionally unfolds too quickly given how much is happening. The show is almost commanding the viewer to "keep up, keep up."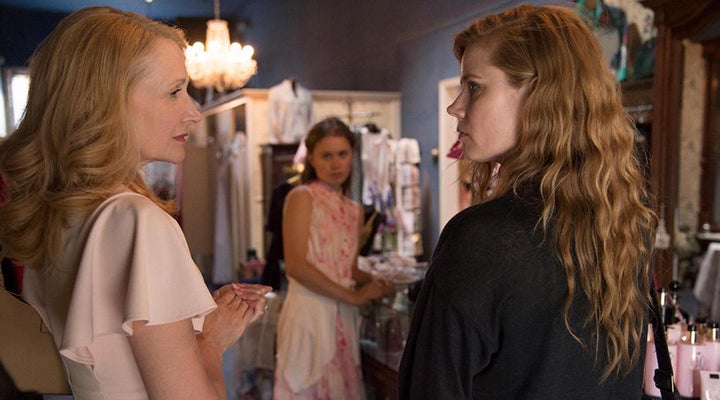 HBO
Mini-Series Finale: August 26, 2018

The 5-word plot: Reporter suffers after returning home.

Pro: The star power here makes "Sharp Objects" a clear summer event. Amy Adams stars while Gillian Flynn (Gone Girl) wrote the source material.

Con: This has yet another crime investigator suffering through inner turmoil and the show often veers into cliches.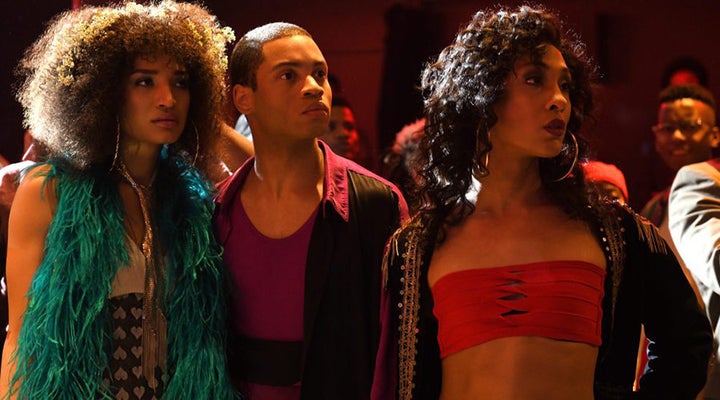 FX
Season 1 Finale: July 22, 2018

The 5-word plot: New York life in '80s.

Pro: This show balances displays of lavish decadence and thrilling performances with nuanced portrayals of finding the importance of friends and family. It's fun and heart-wrenching.

Con: The strongest moments are the high-energy ball sequences. It's still unclear whether the show will be able to sustain that energy for many episodes through the same setting.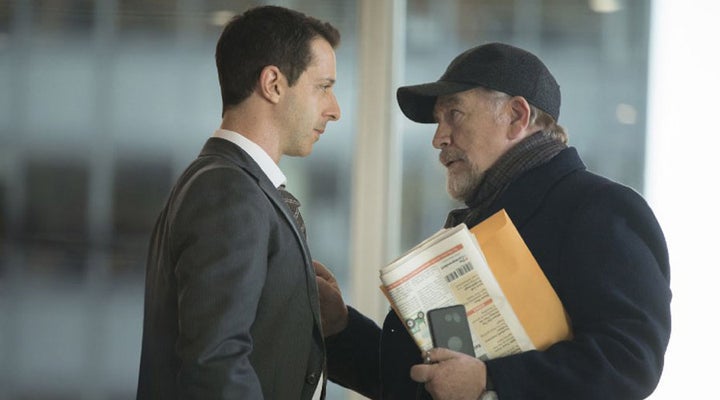 HBO
Season 1 Finale: Aug. 5, 2018

The 5-word plot: Family members fight over business.

Pro: It's rare to have an exciting show these days that's mostly centered around adults just talking. The writing is strong enough here, though, making this thrilling to watch.

Con: Given the current political climate, you might be out on watching rich people do very rich people things or find it difficult to have empathy for the characters.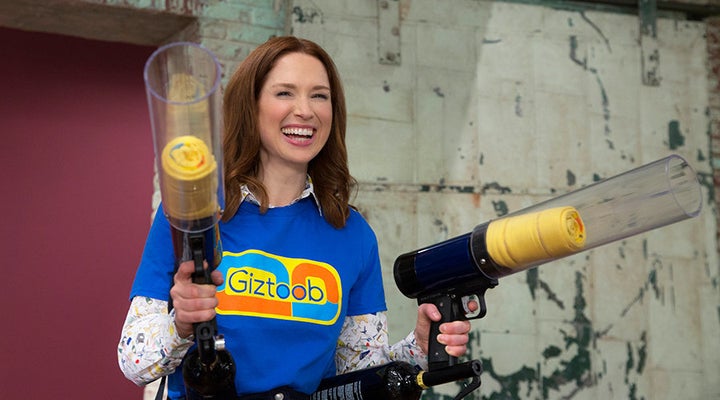 Eric Liebowitz/Netflix
#6. Unbreakable Kimmy Schmidt / Netflix
Season 4, Part 1 Release: May 30, 2018

The 5-word plot: Woman slowly finds her way.

Pro: This might have the most solid jokes per minute of any show out there right now. As this show comes to a close, it's still as strong as ever.

Con: Episodes are probably slightly too long and often could use some tightening. The humor can be overly zany for long stretches in which it fails to ground itself to make the jokes work.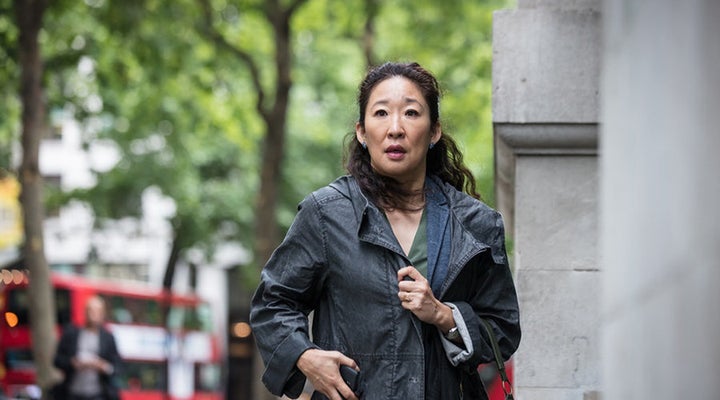 BBC America
#7. Killing Eve / BBC America
Season 1 Finale: May 27, 2018

The 5-word plot: Officers' and assassins' lives intertwine.

Pro: Very strong balance between whimsical humor and violent action. Strong, relatable character dialogue within the quick-moving storylines.

Con: The premise becomes a bit too unbelievable with almost comic book-like characters.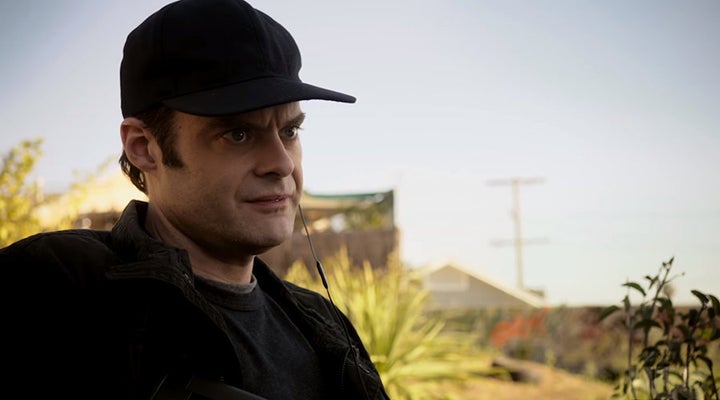 HBO
Season 1 Finale: May 13, 2018

The 5-word plot: Hitman wants to become actor.

Pro: Bill Hader just may be the country's funniest actor right now. This show has a creative premise and actually pulls it off.

Con: The humor might be too niche to be broadly successful.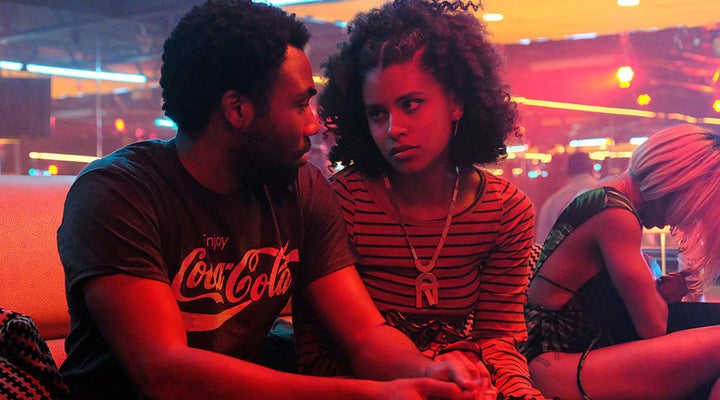 FX
Season 2 Finale: May 10, 2018

The 5-word plot: Struggling to succeed in Atlanta.

Pro: This show is easily one of the most creative and straightforwardly funny projects of the last few years. Multiple actors are stars on the rise.

Con: Very occasionally, it will rely on weirdness instead of being truly clever.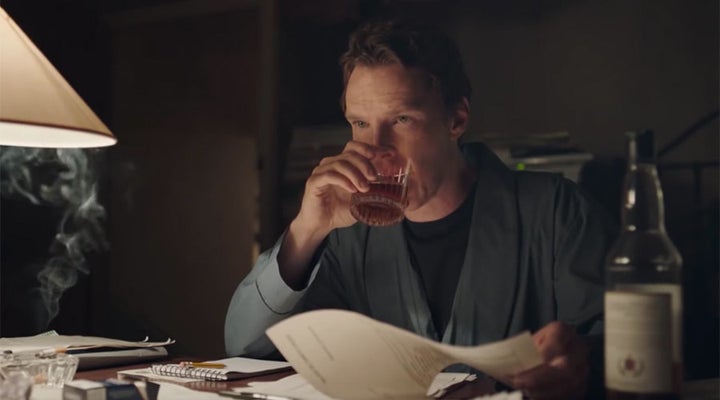 Showtime
#10. Patrick Melrose / Showtime
Mini-Series Finale: June 9, 2018

The 5-word plot: Rich addict tries to recover.

Pro: A solid mix of comedy with anguish and depressing lows, dressed up in expensive settings, gives this a complex appeal. Critics are also saying this is one of Benedict Cumberbatch's finest performances.

Con: It's yet another complicated-man story in which the protagonist tries to find happiness with heavy drinking. You might already be done with that trope.
A note on ranking methodology:
Streamline recommendations do not include reality shows, game shows, awards shows, news shows and other programs that aren't streaming online.
Shows can appear on the main list for two months after their most recent season's final episode. Shows that debut all episodes at once will also be eligible for only two months.
If broadcast shows want a chance at showing up on the main list, they should make their episodes easily available to stream.