Streamline recommends the third season of "Insecure" as the new show you should watch this week. This third season premiered Aug. 12 on HBO.
"Insecure" originally debuted in 2016, less than a month before the U.S. presidential election. The protagonist in "Insecure" had already been world-weary and the tone ended up fitting the national mood. As the show has grown and matured, "Insecure" has continuously felt right for these times. The characters are funny, but jaded ― hopeful, but keep watching the universe crumble around them.
Star, creator and writer Issa Rae seems more self-assured than ever in the new season, and this show zips along gracefully. The cast of characters are now more of a fully realized ensemble, which allows jokes to bounce back and forth seamlessly. Despite their struggles, these friends have a magnetic energy that makes it easy to keep returning to this show to watch another episode.
Watch the trailer below.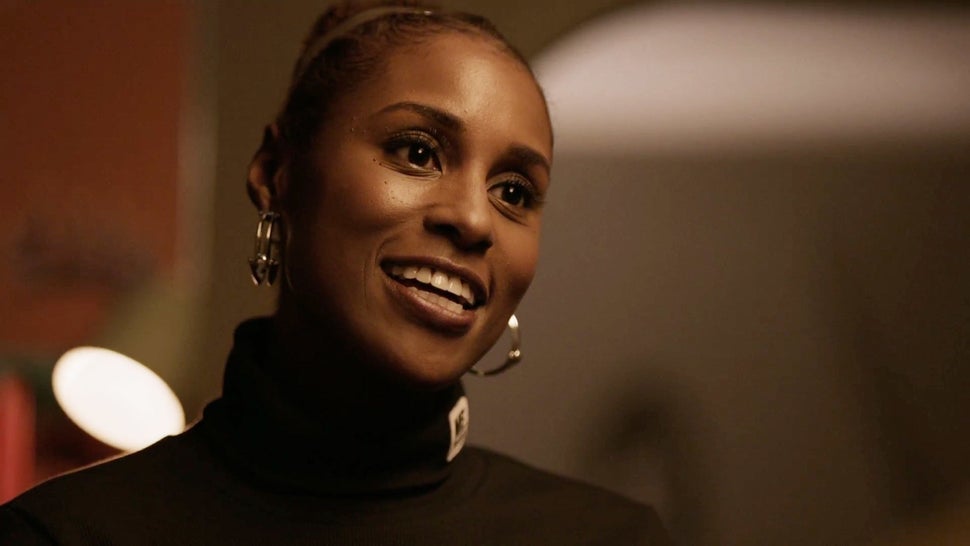 Other Recent Decent-To-Good Shows
"A Very English Scandal" on Amazon Prime. Miniseries.
"The Affair" on Showtime. Season 4.
"The Bold Type" on Freeform. Season 2.
"Castle Rock" on Hulu. Season 1.
"Claws" on TNT. Season 2.
"Get Shorty" on Epix. Season 2.
"Glow" on Netflix. Season 2.
"Lodge 49" on AMC. Season 1.
"Patrick Melrose" on Showtime. Miniseries.
"Preacher" on AMC. Season 3.
"Queen Sugar" on OWN. Season 3.
"Sacred Games" on Netflix. Season 1.
"Snowfall" on FX. Season 2.
"The Terror" on AMC. Season 1.
"Vida" on Starz. Season 1.
"Yellowstone" on Paramount. Season 1.
"Younger" on TV Land. Season 5.
Assorted Streaming News
According to regulatory filings, Hulu lost $357 million in the second quarter of this year. That's double the loss for the same quarter last year. Investors will now pump an additional $1.5 billion into the company, with Disney planning to take majority control.
R. Kelly will play a show at the Hulu Theater in Madison Square Garden next month. Hulu currently has a documentary in development about Kelly's alleged abuse of young women. Boycott Kelly.
Amazon Prime debuted the trailer for Matthew Weiner's "The Romanoffs."
Hulu renewed "Castle Rock" for a second season.
Streamline Newsletter
Streamline now has a weekly newsletter. If you want streaming news and recommendations like this in your inbox on Saturdays, you can subscribe here.
The Weekly Streamline Ranking Of All TV
Every week, Streamline ranks the best shows to watch right now.
The ranking prioritizes newness, quality and potential mass appeal. Read below the list for a more elaborate explanation of the methodology. 
For the weekend of Aug. 18, "Insecure" tops the list.
HBO has the two top spots right now with "Insecure" and the recently wrapped "Succession." Despite not releasing a new "Game of Thrones" season this year, the company has ruled the zeitgeist with multiple hit shows this summer. Along with "Insecure" and "Succession," HBO has had "Sharp Objects," "Westworld" and the tail-end of "Barry." That HBO subscription keeps being worth it.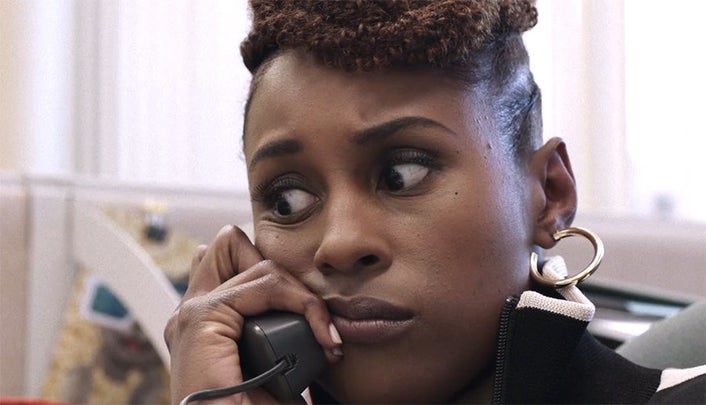 HBO

The 5-word plot: Flailing lives in Los Angeles.

Pro: The show has found a strong groove by this season. The jokes land more assuredly than ever. Issa Rae has become a star and she captivates with every scene. Probably the best show right now that uses the classic format -- young people live in city and slowly become adults.

Con: Occasionally the tension seems contrived. Getting priced out of her apartment, she chooses to live with an ex on his couch, instead of staying at her best friend's place -- even as the best friend takes a vacation. Of course this creates bigger problems for the protagonist to overcome, but it seems forced.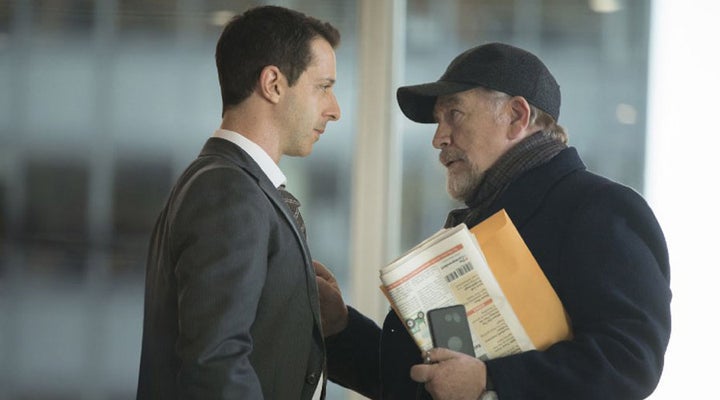 HBO
Season 1 Finale: Aug. 5, 2018

The 5-word plot: Family members fight over business.

Pro: It's rare to have an exciting show these days that's mostly centered on adults just talking. The writing is strong enough here, though, making this thrilling to watch.

Con: Given the current political climate, you might not want to watch rich people do very rich people things or find it difficult to have empathy for the characters.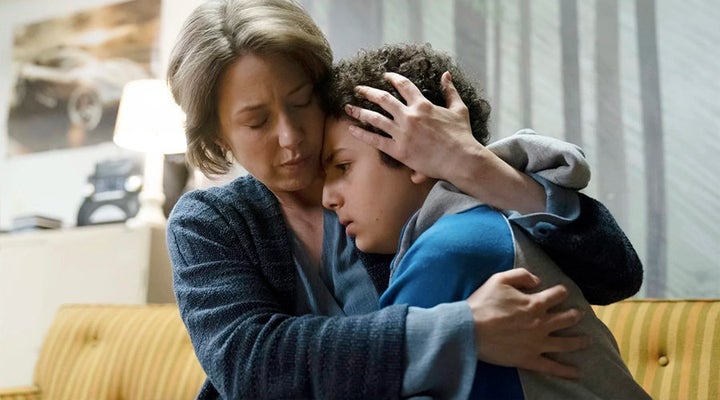 The Sinner
Season 2 Finale: Sept. 19, 2018

The 5-word plot: Murder investigation uncovers dark secrets.

Pro: Twists and pulpy plotlines make this a disturbing but fun watch. Critics have generally rated this stand-alone season as better than the first.

Con: Strange and campy directing choices abound, which sometimes cause this to fly off the rails.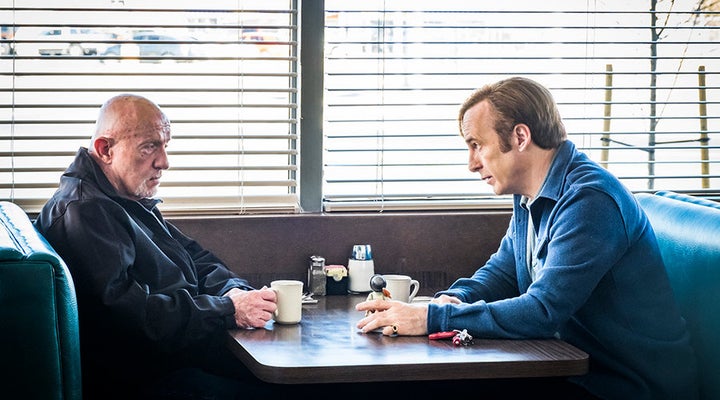 AMC
#4. Better Call Saul / AMC

The 5-word plot: Lawyer struggles with brother's death.

Pro: Much like its forebearer, "Breaking Bad," this show keeps getting better with each season. After a slow start, "Better Call Saul" now feels electric. If you were disappointed at first, consider coming back.

Con: All prequels have trouble creating stakes, since you know what ultimately happens. Since Saul plays such a big part in "Breaking Bad," it still feels a bit forced to care about his previous trajectory.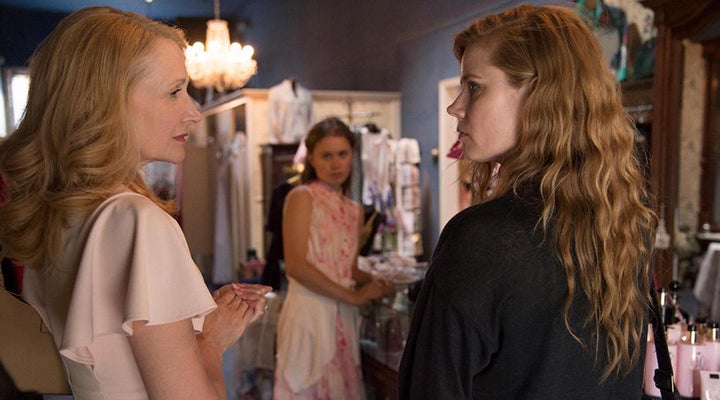 HBO
Mini-Series Finale: Aug. 26, 2018

The 5-word plot: Reporter suffers after returning home.

Pro: The star power here makes "Sharp Objects" a clear summer event. Amy Adams stars while Gillian Flynn (Gone Girl) wrote the source material.

Con: This has yet another crime investigator suffering through inner turmoil and the show often veers into cliches.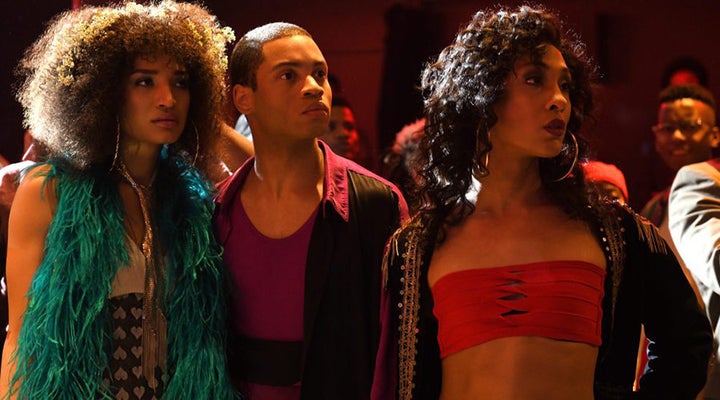 FX
Season 1 Finale: July 22, 2018

The 5-word plot: New York life in '80s.

Pro: This show balances displays of lavish decadence and thrilling performances with nuanced portrayals of finding the importance of friends and family. It's fun and heart-wrenching.

Con: The strongest moments are the high-energy ball sequences. It's still unclear whether the show will be able to sustain that energy for many episodes through the same setting.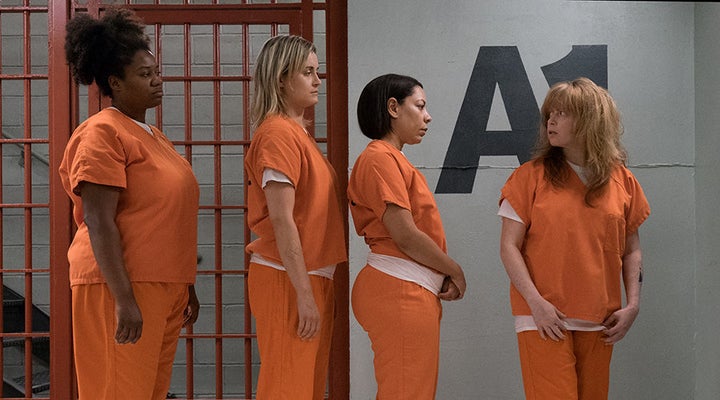 Cara Howe/Netflix
#7. Orange Is the New Black / Netflix
Season 6 Release: July 27, 2018

The 5-word plot: Female prisoners try to survive.

Pro: Super popular shows don't often come with such an urgent political message. In this case, "Orange" advocates for much-needed prison reform. This deserves your admiration for being a fun but gripping show that also could help America.

Con: If you haven't started yet, you have many, long episodes to binge before getting to Season 6. At this point, either stay on the bandwagon if you're already here or just check out Season 1.
A note on ranking methodology:
Streamline recommendations do not include reality shows, game shows, award shows, news shows and other programs that aren't streaming online.