Streamline recommends the first season of "Sorry for Your Loss" as the new show you should watch this week. The show debuted with Facebook Watch on Sept. 18. 
Premise: A woman becomes a widow after her husband unexpectedly dies. She must process the grief while also learning she didn't know her spouse as well as she thought she did. Her heart, mind and body slowly allow her to move on.
Stars: Elizabeth Olsen and Kelly Marie Tran.
How excited should you be? This has gotten near universal praise from critics, but that might just be because Facebook Watch has yet to put out a truly amazing show, and so "Sorry for Your Loss" stands tall amid an arid content landscape on the Watch platform.
Still, critics have found a few flaws to point out ― it's often boring. But it looks like almost everybody will consider the show at least "good." If you're looking for a straightforward crowd-pleaser, this would be a good pick.
Any reasons to be skeptical? Facebook Watch has yet to establish itself as a worthy streaming platform. The design looks janky and I've repeatedly struggled to get true HD video to play, regardless of my internet connection. (You can watch the show here.) It reminds me of the brief period about five years ago when seemingly every website tried to put out original video content but didn't have the tech to support those videos. 
Will everyone be talking about this? Despite being free on one of the most popular websites in the world, the ambition here remains too small to make this a hit. It's a simple story with good but not award-worthy execution. Without any mysteries or superheroes or giant laughs, "Sorry for Your Loss" will likely be quickly forgotten. But those who watch still won't regret it.
You can watch the trailer for the debut of "Sorry for Your Loss" below.
Read on for more recommendations and news from the week. And in the navigation bar above, you can choose specific recommendations for series streaming on Netflix and Amazon Prime.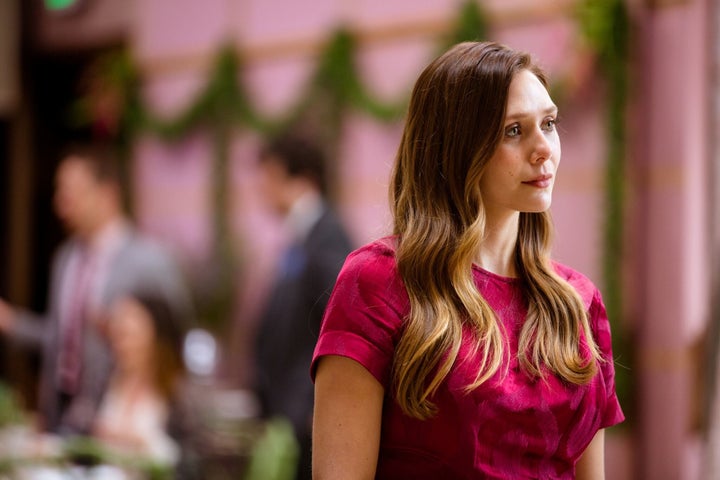 Other Recent Shows Worth Watching
"American Vandal" on Netflix. Season 2.
"Better Call Saul" on AMC. Season 4.
"BoJack Horseman" on Netflix. Season 5.
"The Deuce" on HBO. Season 2.
"Forever" on Amazon Prime. Season 1.
"Insecure" on HBO. Season 3.
"Kidding" on Showtime. Season 1.
"Lodge 49" on AMC. Season 1.
"It's Always Sunny in Philadelphia" on FX. Season 13.
"The Sinner" on USA. Season 2/Anthology.
"Tom Clancy's Jack Ryan" on Amazon Prime. Season 1.
"You" on Lifetime. Season 1.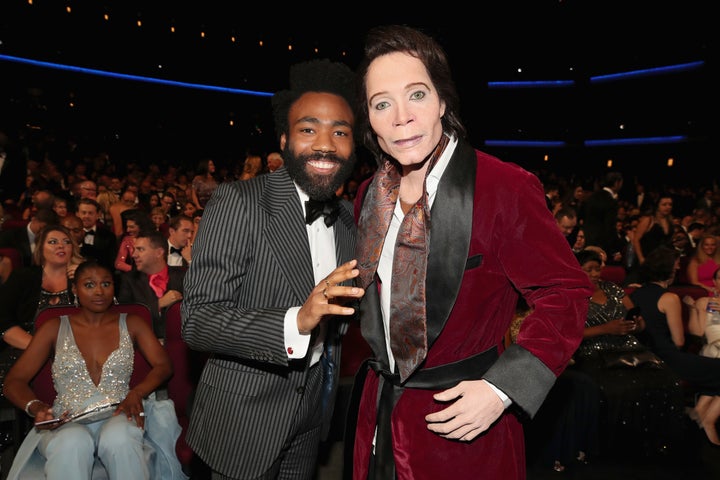 5 Streaming News Stories From This Week
1. The Emmy Awards were the least-watched ever. Maybe that happened because it aired on a Monday. Maybe it's because of the low star-power of the hosts, Colin Jost and Michael Che. Maybe it's because people knew "Atlanta" would get shut out. Who's to say.
A few highlights...
Speaking of "Atlanta," the scary Teddy Perkins character made an appearance (as seen in the photo above). Donald Glover presumably played the Michael Jackson-esque character in the show, but it remains unclear who played Perkins at the ceremony. Maybe Perkins is real after all.
Amazon Prime's "The Marvelous Mrs. Maisel" won eight Emmys this year, one less than "Game of Thrones." But "Maisel" won more televised awards than "Thrones." A big win for Amazon.
Netflix and HBO tied for most awards, with each winning 23. That's the first time a streaming company topped (or co-topped) this ceremony.
Henry Winkler finally won an Emmy. He won for his role in "Barry," which also got Bill Hader an Emmy for acting.
"Killing Eve" unfortunately didn't win an Emmy for actress Sandra Oh or writer Phoebe Waller-Bridge.
And someone proposed to someone else.
2. Hulu will bring back "Veronica Mars" for eight episodes, with Kristen Bell back in the titular role. Hulu also attained the rights to stream the first three seasons along with the 2014 movie. Those will all join the service sometime in 2019.
3. Disney has big plans for its streaming service that's intended to compete with Netflix. Loki, Scarlet Witch and other Marvel heroes will reportedly get their own individual series. Apparently, the actors that played these characters in the movies will reprise their roles, and Disney will break the bank on the various shows' budgets.
4. The ESPN+ streaming app has defied expectations and has already surpassed 1 million paying subscribers. It launched just five months ago and costs $5 a month.
5. Scheduling Announcements: AMC canceled "Dietland" after one season. And "The Deuce" will end on HBO after its third season.
And for the best of the best shows...
Streamline Newsletter
Streamline has a weekly newsletter. If you want streaming news and recommendations like this in your inbox on Saturdays, you can subscribe here.