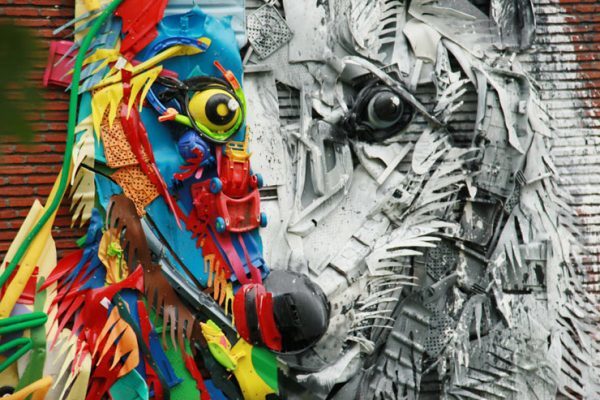 The "No Limit" mural festival in Borås, Sweden this year features sweeping murals and the smallest interventions big enough for a mouse. Regardless, locals applauded. 
No Limit Borås returned this fall with a diverse mix of high-quality muralists and installation artists and gallery show to this Swedish town, creating a certain character that augments its rich culture and historical roots. It is an interesting role that the current "Street Art Festival" is occupying in cities around the globe in recent years, with each festival's personality affected by the curators and organizers, as well as the connectedness that the people feel to the art in the public sphere.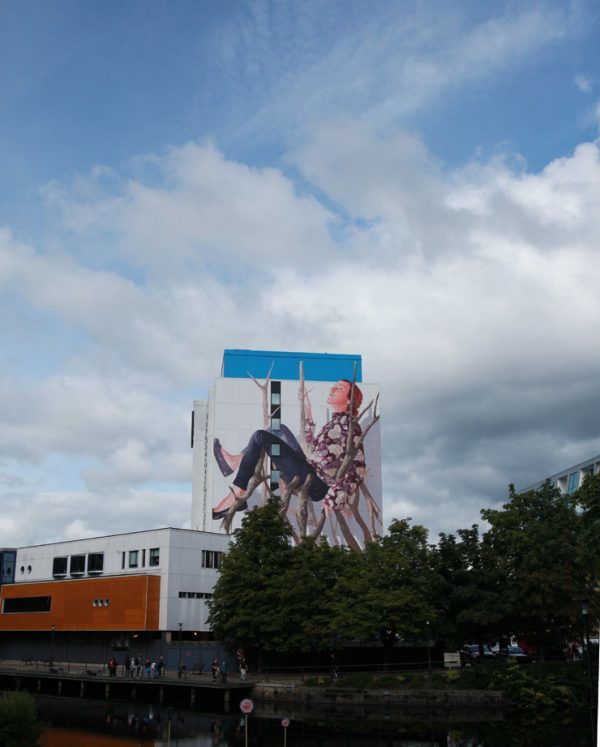 Perhaps because of Borås' history over four centuries as a town of diverse trades making products and services for larger markets around the world, the attitudes about these new artists arriving are open and welcoming.
Throughout our time on the street here we spoke with individuals and tour groups with maps in hand - people interested in the unusual techniques of art-making on display – curious about the processes employed and the materials used – and rather respectfully interested in the artists themselves. As a side note, its unusual that artists actually receive a round of applause from visitors but here it is more common than pickled herring.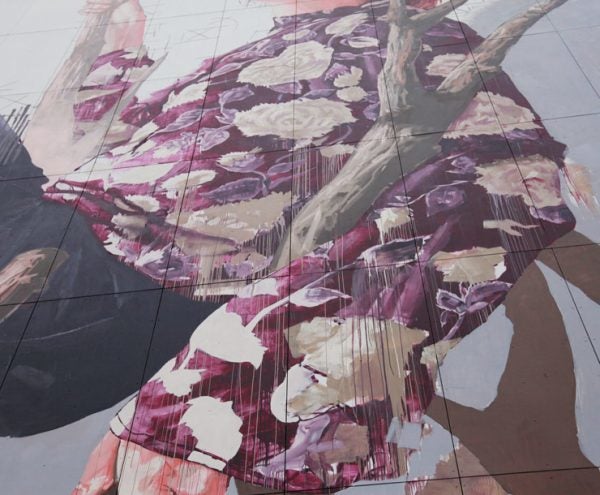 All considered, this natural appreciation appears to drive the artists to bring their best to the work and here are some of the examples from this years international collection of murals and site-specific installations. Artists this year included
Anonymouse, Bordallo II, Christina Angelina, Fintan Magee, Gemma O'Brien, Hottea, Jim Rizzi, Lakwena, Lonac, Nespoon, and TelmoMiel.
6 articles providing full coverage of the event are at the end of this article.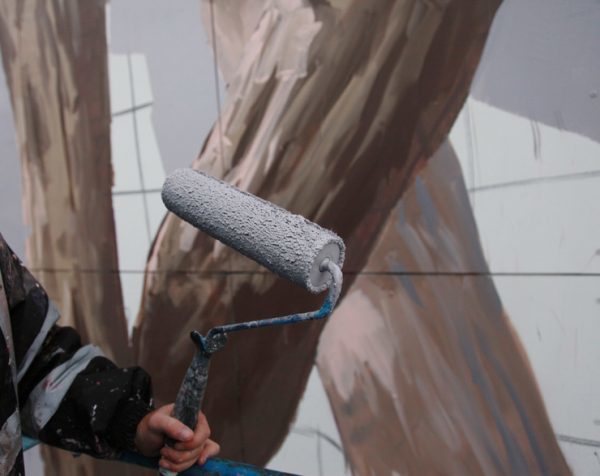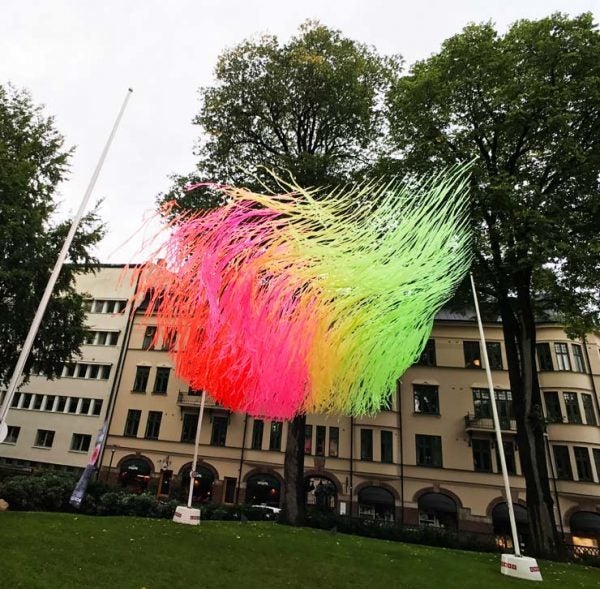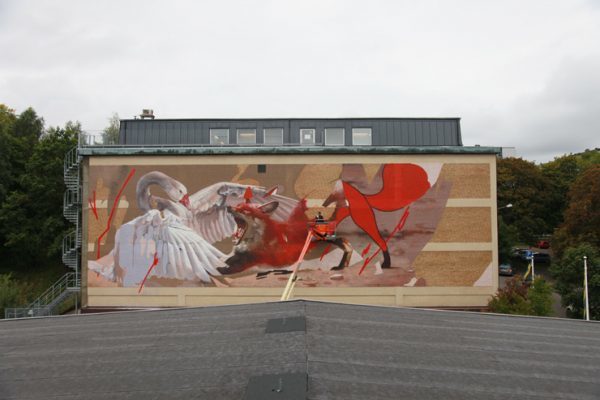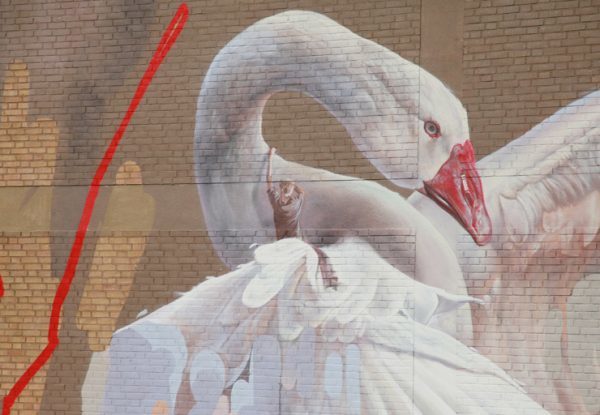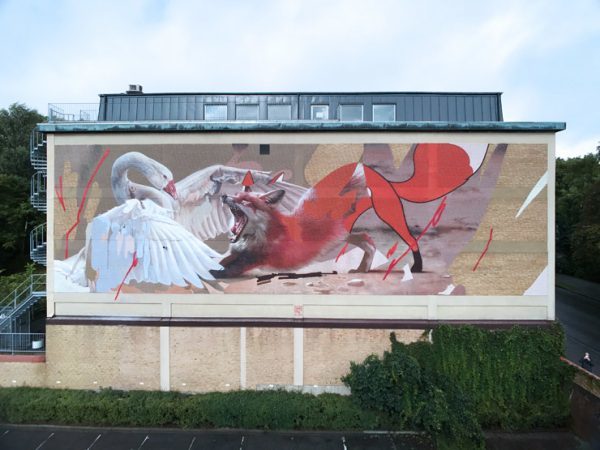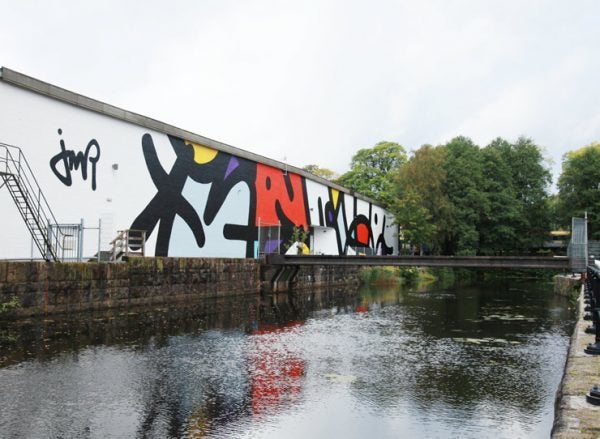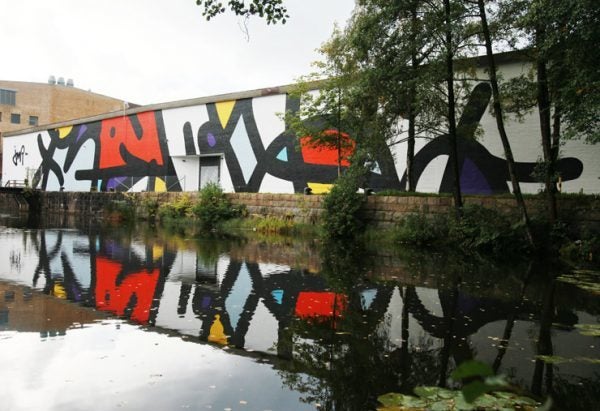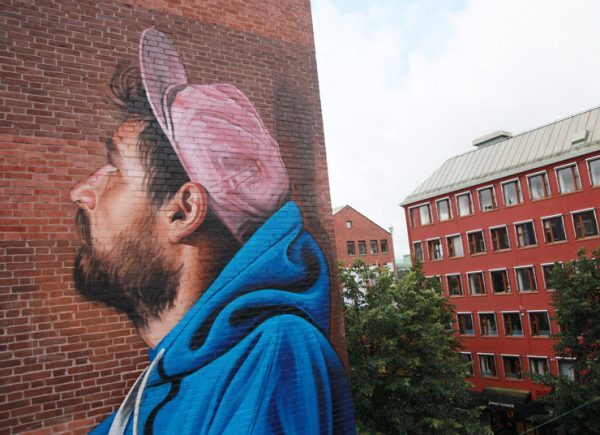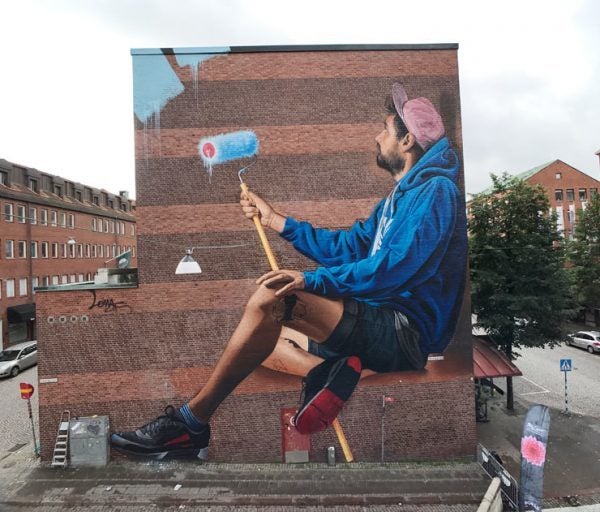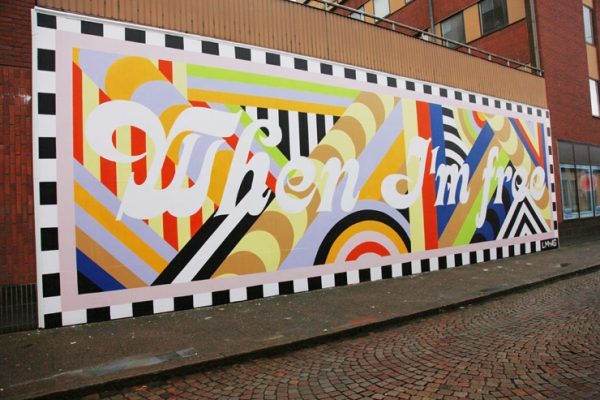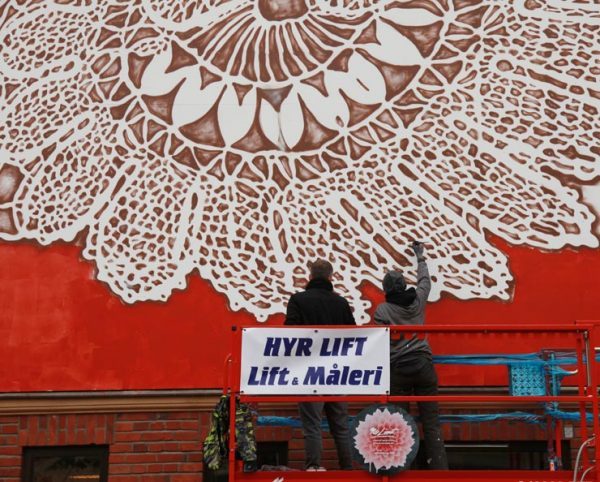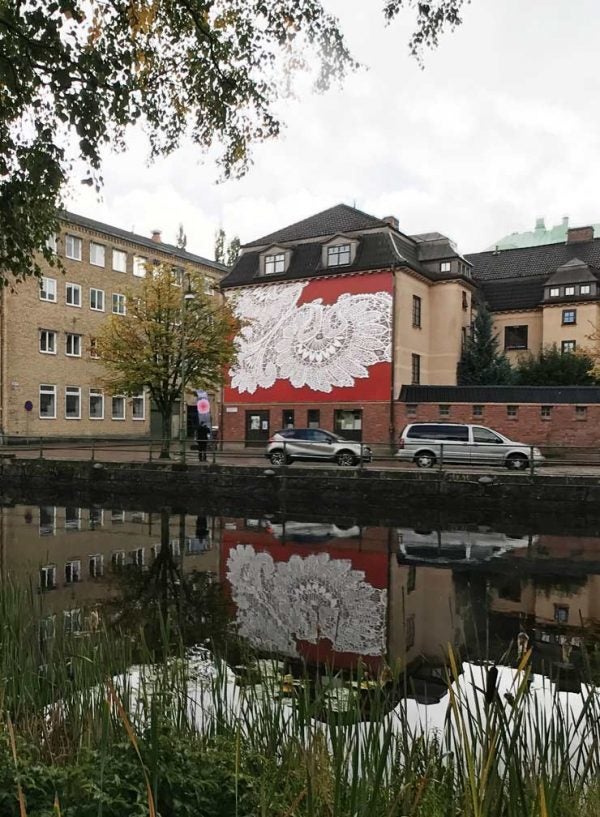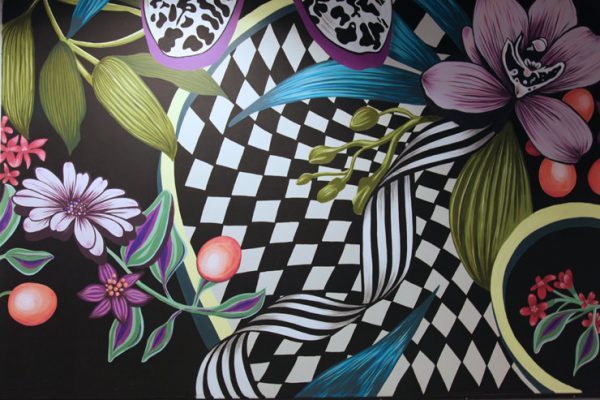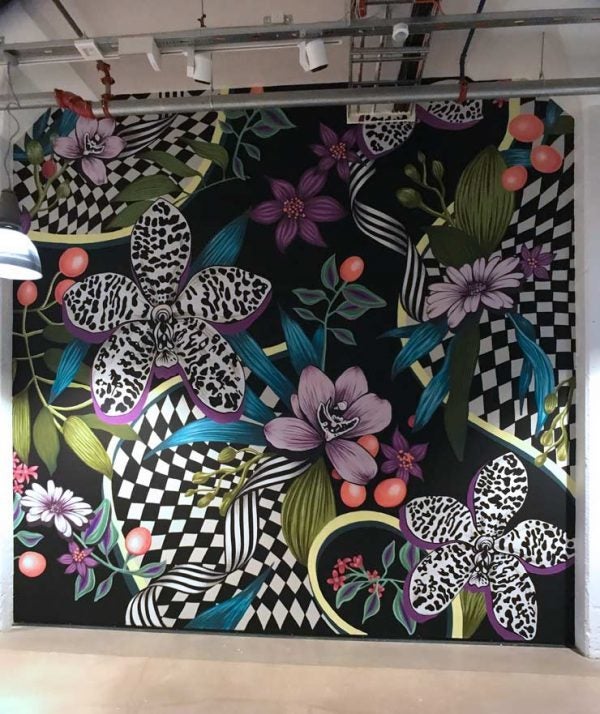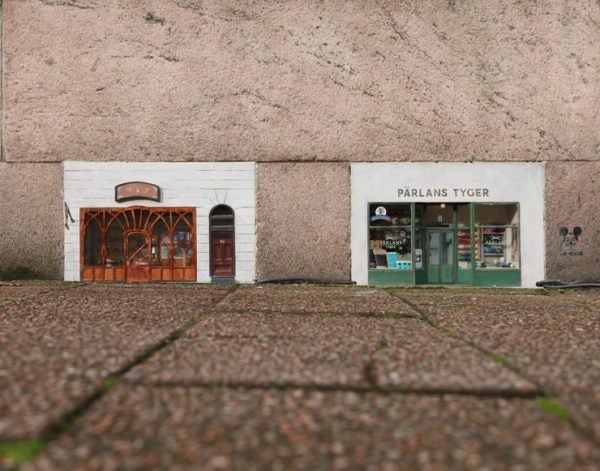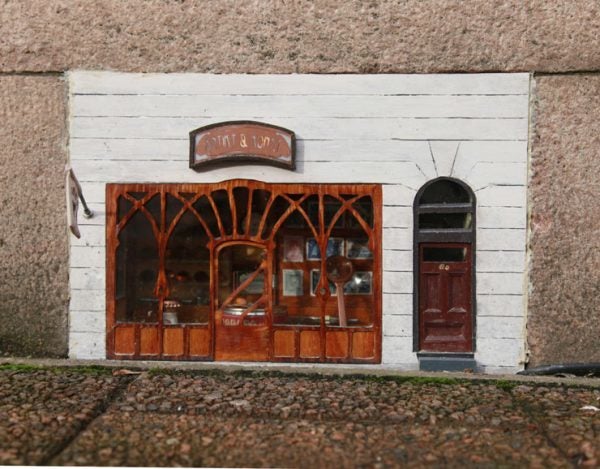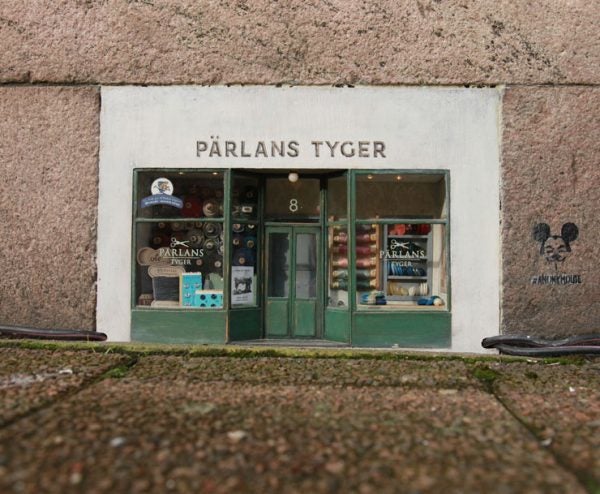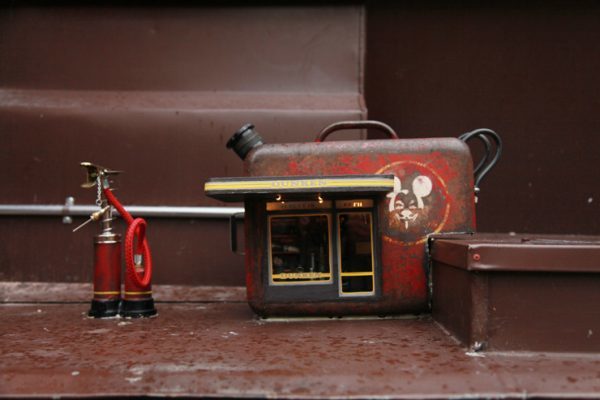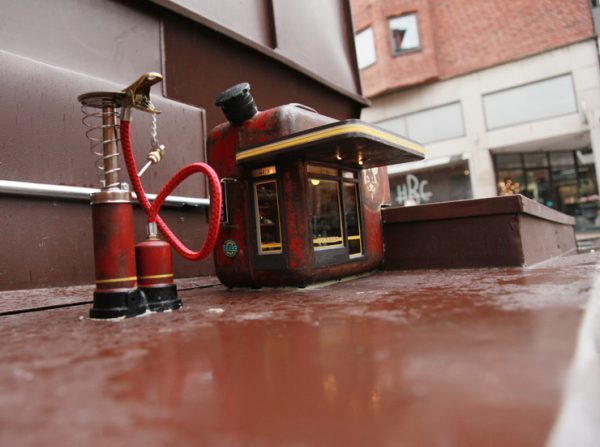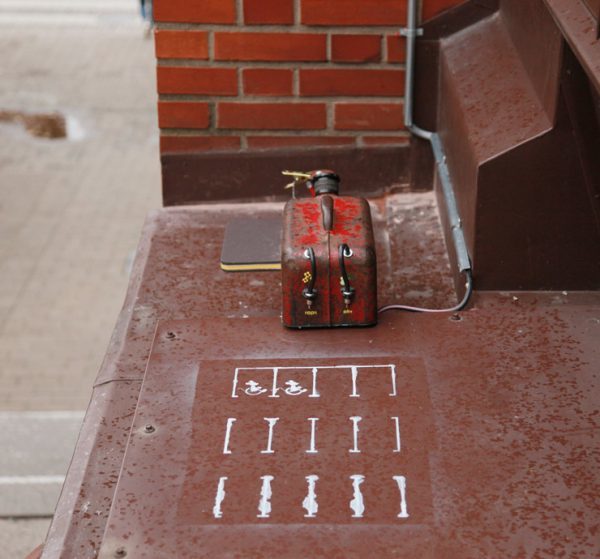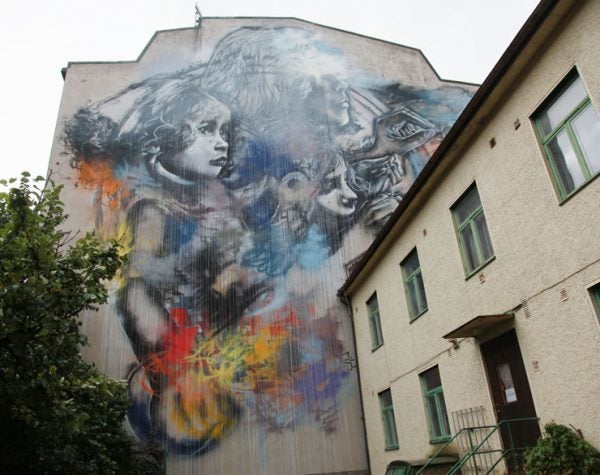 Please note: All content including images and text are ©BrooklynStreetArt.com, unless otherwise noted. We like sharing BSA content for non-commercial purposes as long as you credit the photographer(s) and BSA, include a link to the original article URL and do not remove the photographer's name from the .jpg file. Otherwise, please refrain from re-posting. Thanks!
Read all posts by Steven P. Harrington and Jaime Rojo on The Huffington Post HERE.
Follow us on Instagram @bkstreetart
This post was published on the now-closed HuffPost Contributor platform. Contributors control their own work and posted freely to our site. If you need to flag this entry as abusive,
send us an email
.