The documents, primarily emails obtained through a freedom of information lawsuit, give greater insight into the lengths the New York Police Department was willing to go to gain information about the activists. The surveillance mentioned in the documents took place in 2014 and 2015, when protests were happening all over the city following the chokehold death of Eric Garner by a police officer.
The records show that police were surveilling groups of protesters as small as seven people. They also obtained access to activists' text messages showing locations where future protests might take place.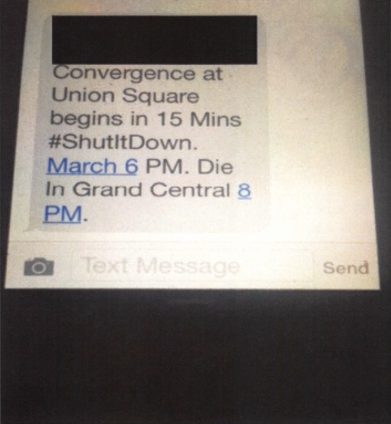 "That text loop was definitely just for organizers, I don't know how that got out," Elsa Waithe, a Black Lives Matter organizer, told The Guardian. "Someone had to have told someone how to get on it, probably trusting someone they had seen a few times in good faith. We clearly compromised ourselves."
Other emails show photos of crowd sizes at protests.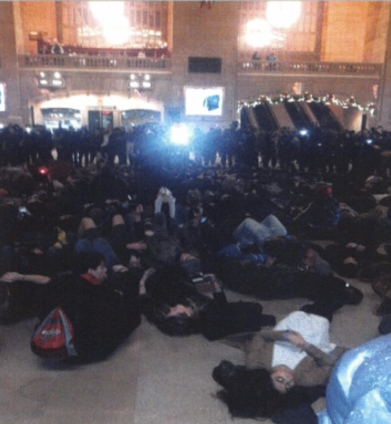 "Approx 15 in GC," reads another. "Brown jacket is main protestor."
A request for comment to the NYPD was not immediately returned.